Hannah Comans
One Movement Group
Information
One Movement Group (OMG) is a new cutting edge creative company specialising in marketing and management across the music industry. Hannah is the founder and CEO of OMG, and has spent the last year working on bringing the company to life. Within OMGs umbrella she has also founded Rhapsody Records and Ode Management.

Rhapsody Records is a start up record label focusing on fostering the talent of a diverse range of developing Wellington artists, while Ode Management provides a variety of artist and project management services.

Although the company is currently music-based, it has plans to expand into other creative industries. OMG will be showcasing the company's variety of completed projects, focusing on the upcoming EP release of Rhapsody's artist Tyrun. They will also be showcasing the company's services, marketing and future plans.
Bachelor of Commercial Music
Music Industry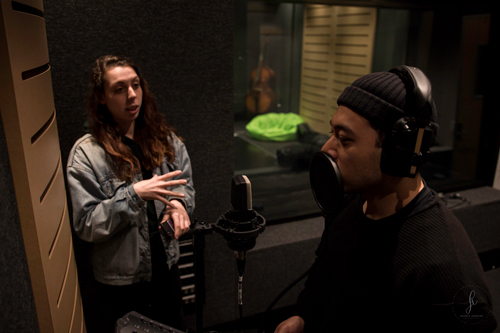 Hannah Comans and TYRUN in the studio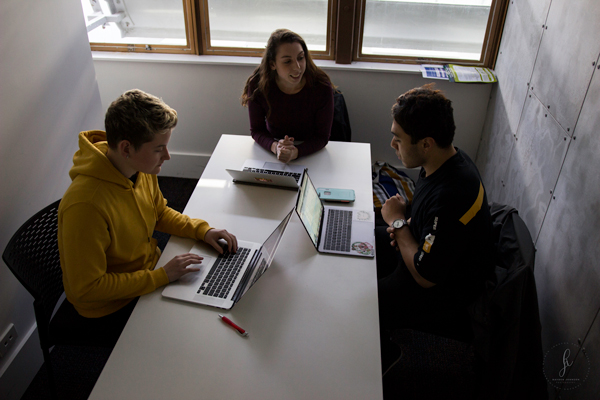 Hannah Comans, Casey Pickstock and TYRUN in a team meeting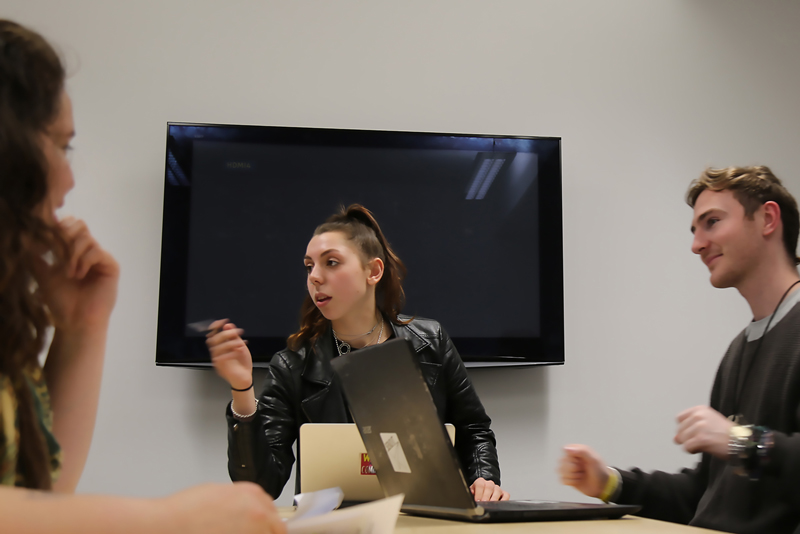 Hannah Comans and Konarucchi in a team meeting