Josh Dominikovich
a way to call your heart home
Information
After a temporary yet impactful experience of being completely deaf, I became fascinated by the musicality of sounds occurring unintentionally in our day-to-day lives. Armed with a field recorder and an inquisitive spirit, 2018 has seen me exploring the Wellington region with my ears and documenting the sound I have found.

Using little more than my laptop, MIDI keyboard and voice, I have pieced together this collection of four songs. Every last decibel in this collection was emitted by Wellington and treated by me. To showcase this work at Exposure 2018 I have collaborated with Wellington based artist Holli to create a visual accompaniment.

In 1977 R. Murray Schafer posed the question "Is the soundscape of the world an indeterminate composition over which we have no control or are we its composers and performers, responsible for giving it form and beauty?"
'a way to call your heart home' is my response.
Bachelor of Commercial Music
Music Practice
Website
Instagram
SoundCloud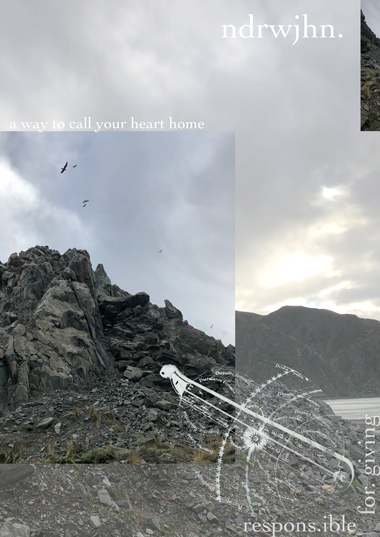 A way to call your heart home - ndrwjhn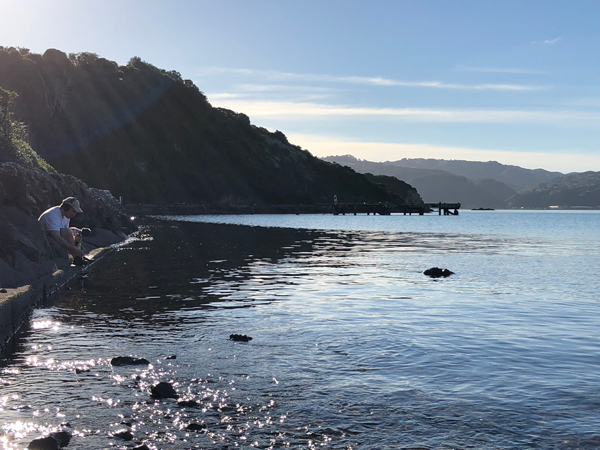 Taking field recordings on Matiu (Somes Island). Photo - Tyrone Caveney