Information
In light of recent events in New Zealand, it is becoming extremely difficult to ignore the epidemic and the stigma surrounding mental illness.The challenges and realities of those living with mental illness can impact greatly within a community, whether that is at school, university or work. Therefore, our mission is to reduce the stigma surrounding poor mental health by encouraging individuals to start the conversation and to feel comfortable when talking about mental health. Glow invites individuals to reflect and share their own experiences in hopes of inspiring others to do the same.

Our unique exhibit encourages self-reflection and offers people an opportunity to creatively express their story and to celebrate their journey in overcoming the challenges they once faced. In doing this, we hope those attending our exhibit can understand the triumphs and tribulations of those who have been impacted by mental illness.

Kayla Aranga (also known as Kayla Tamara) is a Commercial Music student at Massey University majoring in Music Industry. Kayla's role in Glow includes marketing, internal and external communications, budgets and media grants.

Bachelor of Commercial Music
Music Industry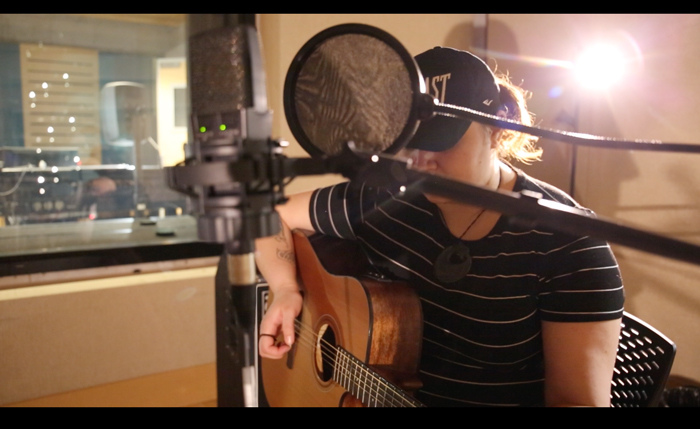 Glow exhibit set up.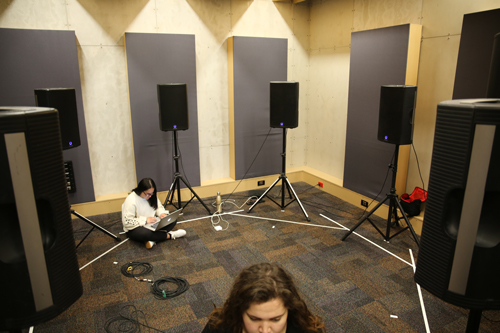 Octagon audio testing.