Sam Higham
Starring at Sound
Information
I am a composer and multi-instrumentalist who applies innovative approaches to musical composition.

I have been working with a type of sound visualization software where I can draw pictures, and then hear audio representations of what I have drawn. I can then compose music from these images which creates an integrated audio and visual experience. This work will be exhibited as an installation at Exposure.

I also compose and perform in an alt-pop/rock band called Pale Lady. I play drums and keyboards simultaneously, and perform backing vocals. We have been working on our second EP which is a mix of commercially focused rock, and more experimental elements. We were the winners of the national 2017 Battle of the Bands competition which will lead to an international tour in early 2019. There will be a booth to listen our EP and we will also be performing our music live as part of Exposure.
Bachelor of Commercial Music
Music Practice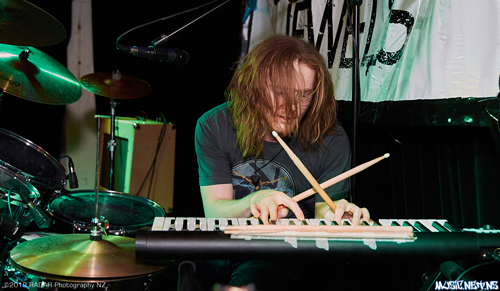 Playing a keyboard intro to a song in a live Pale Lady performance.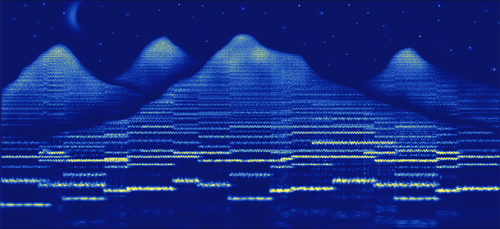 A mountain range created using audio from a synthesizer. One of many other pieces for my Exposure installation.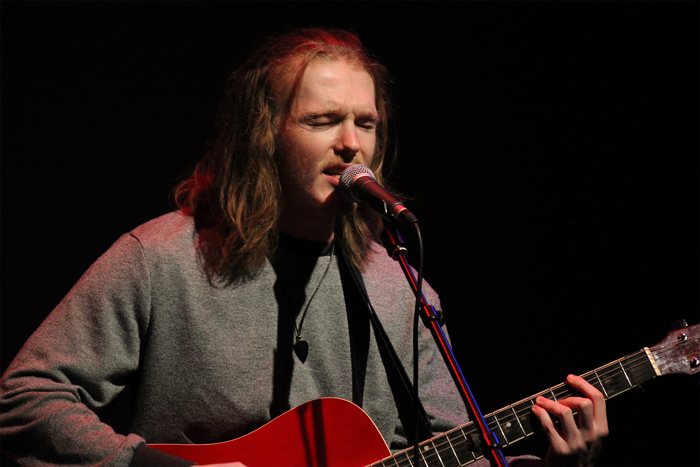 Performing acoustically at the 2018 Upper Hutt Young Achievers Awards.