Information
Breathe.' is a five track, collaborative EP, which I have produced, mixed and mastered, working with five different vocalists. It is an alt pop adventure, with a diverse musical pallet and a foundation of modern guitar influence. I chose to collaborate on this EP to support a sense of community, learn from other great musicians, and have fun. I have also worked with my rock band Pale Lady on our second EP 'My New Maze'. There are 6 tracks, which range from commercial to experimental, each throwing you into a different sonic world. As we further refine our sound, this body of work is distinguishable by its multi genre influence, quirky sounds and catchy melodies.

Bachelor of Commercial Music
Music Practice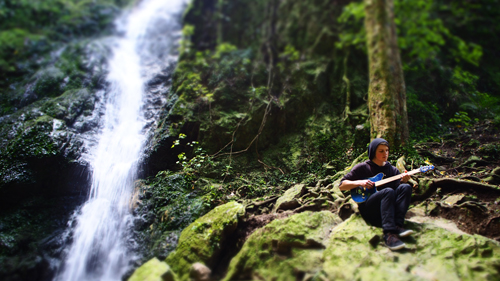 Breathe.' EP cover artwork.