Information
'Ofa love' is a streetwear collection that has a relaxed, comfortable and stylish vibe designed to celebrate a broad range of body shapes. This streetwear collection confronts body ideals commonly expressed in the industry and gives an alternative to women who feel sizing is a puzzle they do not fit into. The oscillations and associated perceptions of sizing have created issues in today's society from stereotyping to insecurities. My collection features multiple drawstrings as a functional and textural design detail. The method allows wearers to create multiple shapes and forms to fit their own diverse body shapes.  Curved design lines soften the street style aimed to appeal to a broad market. By designing for the differences in natural figures we will be more open- minded towards understanding everyones unique beauty.
Bachelor of Design (Hons)
Fashion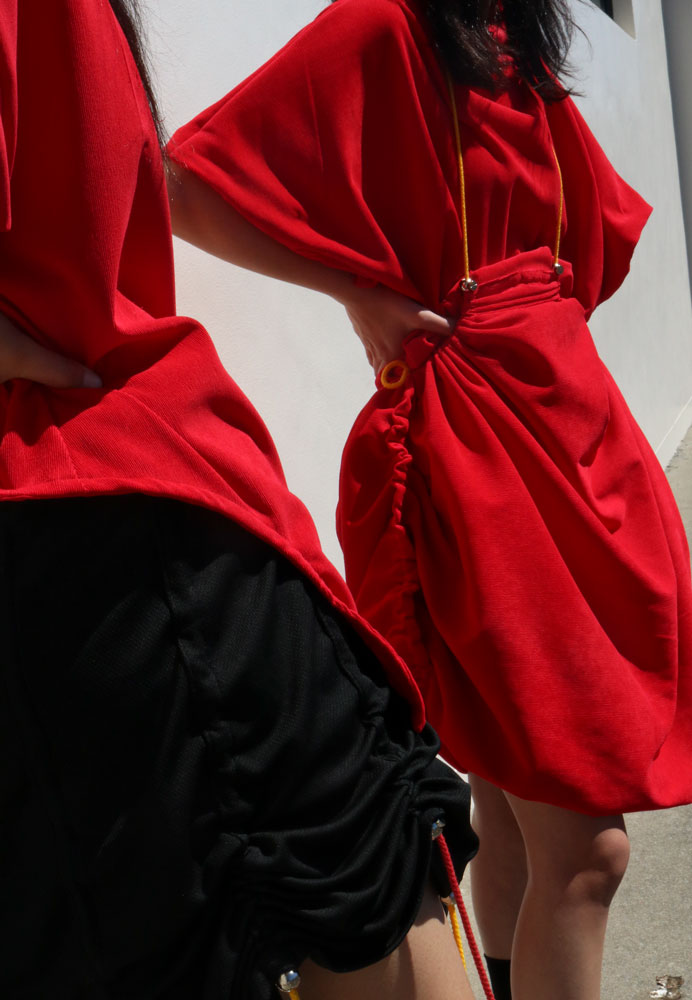 Pop of colour: Adjustable in length and fit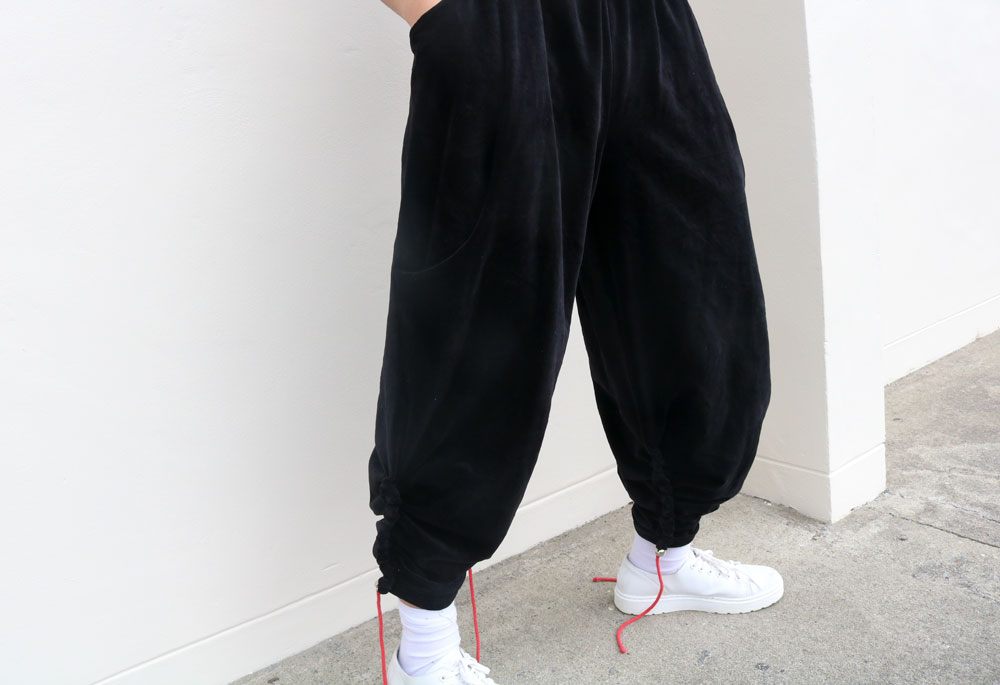 Double pocketed Velvet Trousers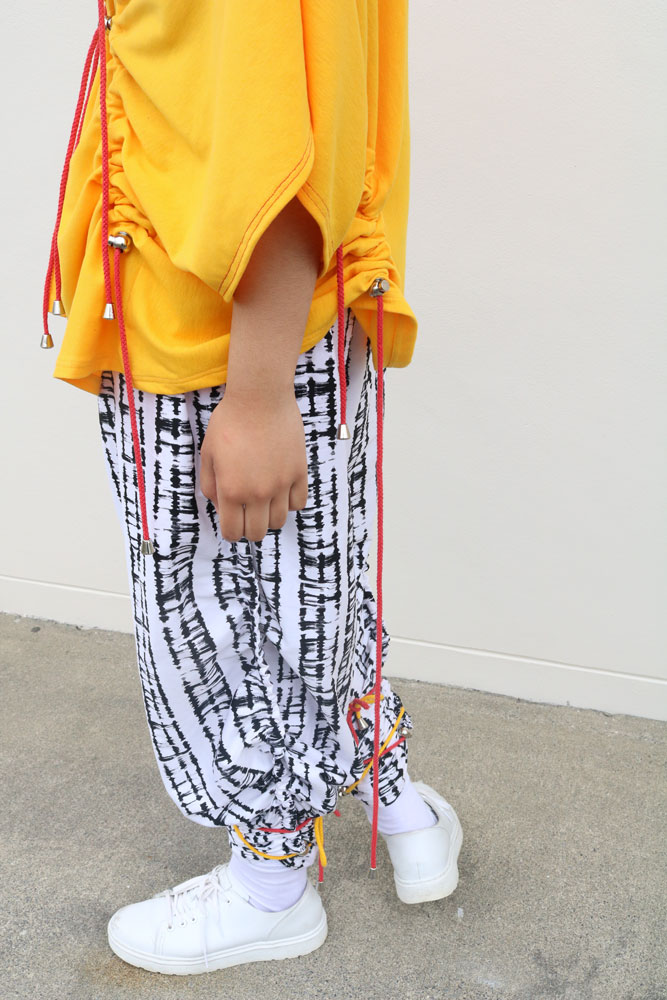 "Pull" Adjustable to liking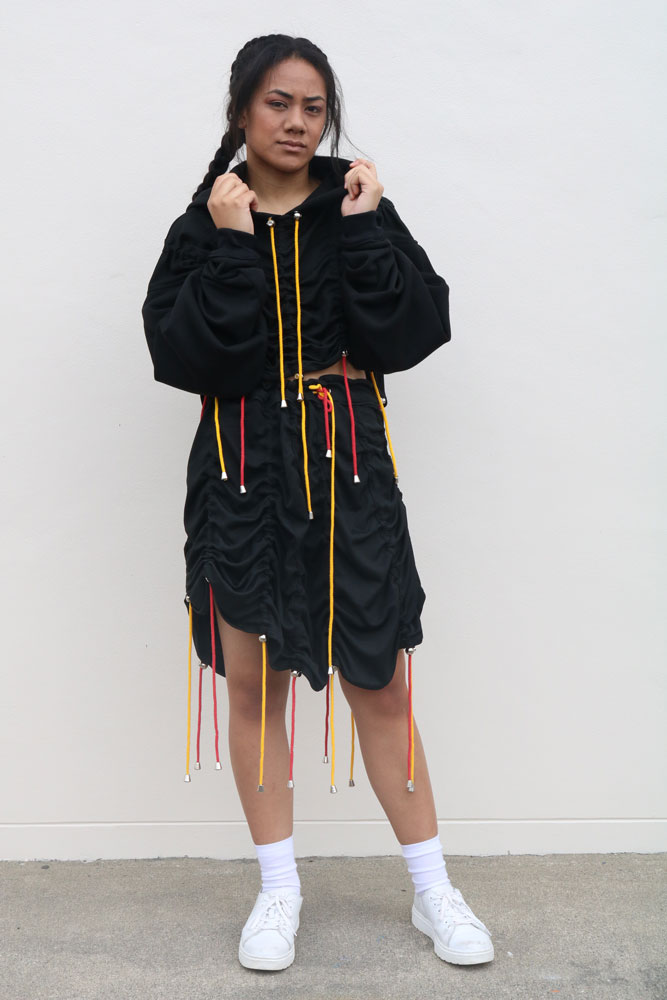 Commercial Streetwear Collection.