Anessa Starker
Dear Stranger
Information
Dear Stranger is an invitation to be part of something new. The collection simultaneously wishes for a simpler time and embraces the present moment. It is strong and independent whilst also reaching out to others. The collection is a response to my personal understanding of sustainability, by creating long lasting adjustable garments. By extending the life of garments they can be kept longer and the waste that is incurred in throwing away old garments and purchasing new ones is reduced.
Bachelor of Design (Hons)
Fashion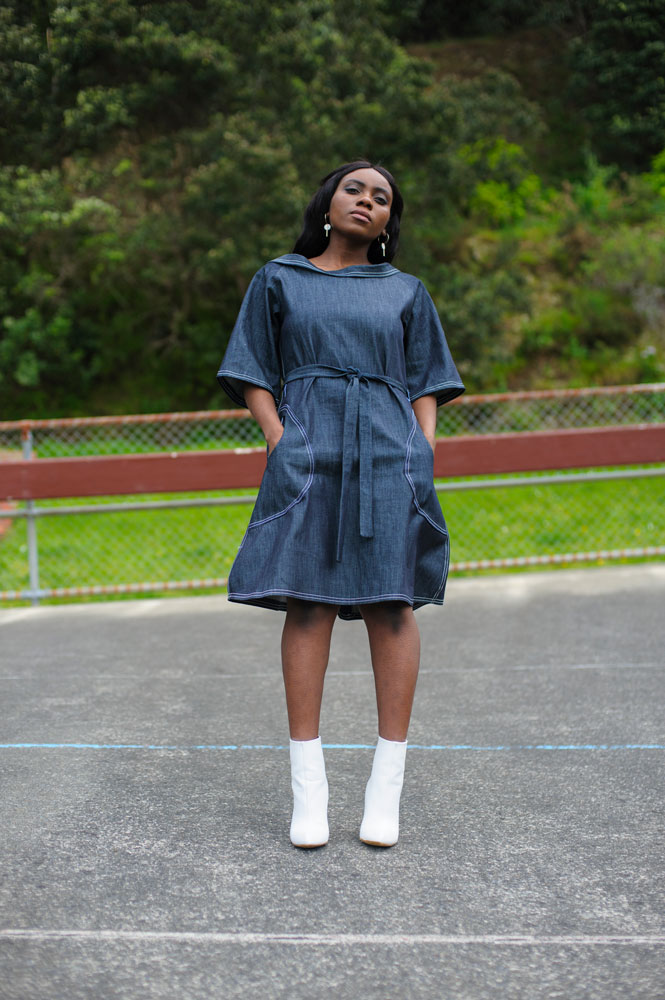 A wrapped denim dress with plunging back.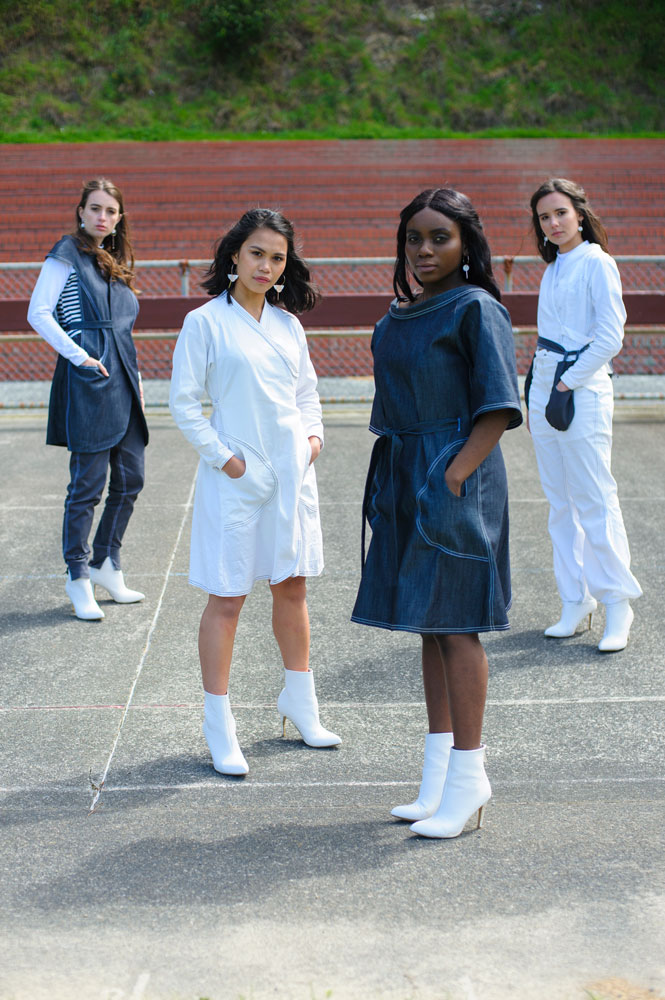 The four body collection all together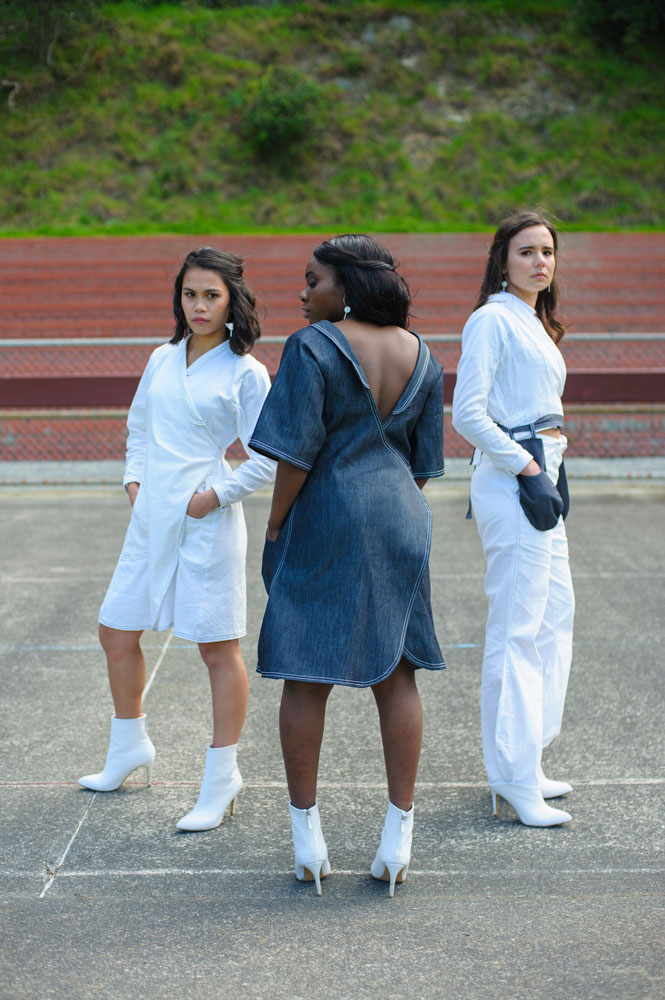 Clothing created to adjust to you.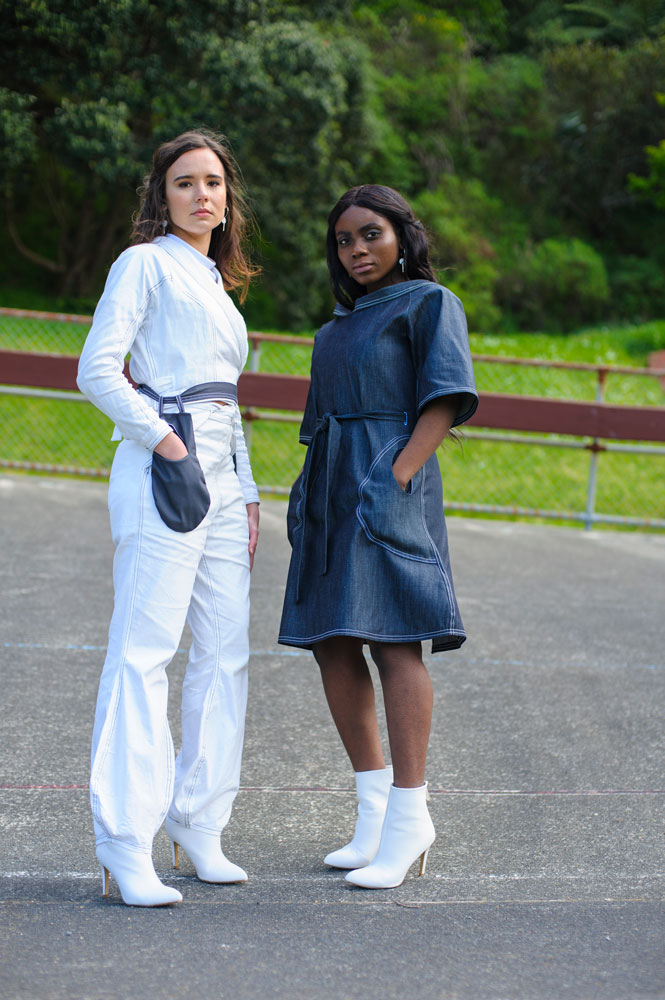 Organic clothing for the modern woman