Freedom Holloway
Collab Experience Service
Information
As a graduating fashion student, I have sought to expand the role for fashion designers by using my design skills to unpack an issue the fashion industry is facing and generate a solution. The reason being; investors are currently looking for solutions and innovations to come forward to ensure a strong sustainable fashion future. The scope of this project will consider the environmental impact that the industry generates from the short lifespan its clothes have once it reaches consumers hands.

The Solution: Collab Experience Service.
Collab is an experience service that partners with existing fashion brands to offer consumers experience consumption around the material good at the retail and use stage. For the environment, garment lifespan is increased through the experiences, time and relationship that the garment has with the customer. For fashion brands, this is a desirable partnership as it leverages off their current customers and extends their engagement generating more revenue.
Bachelor of Design (Hons)
Fashion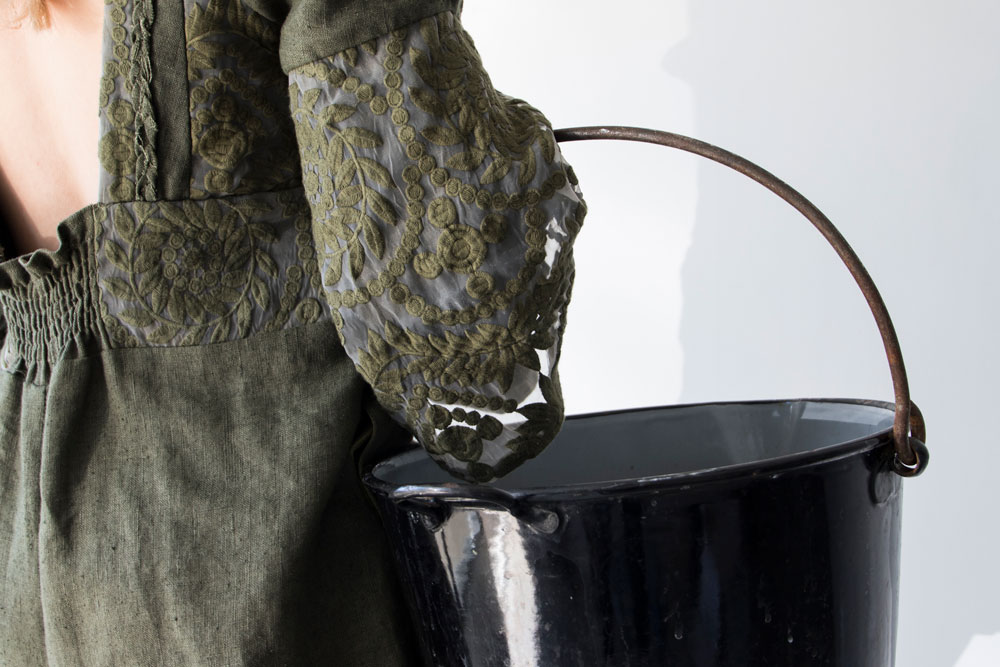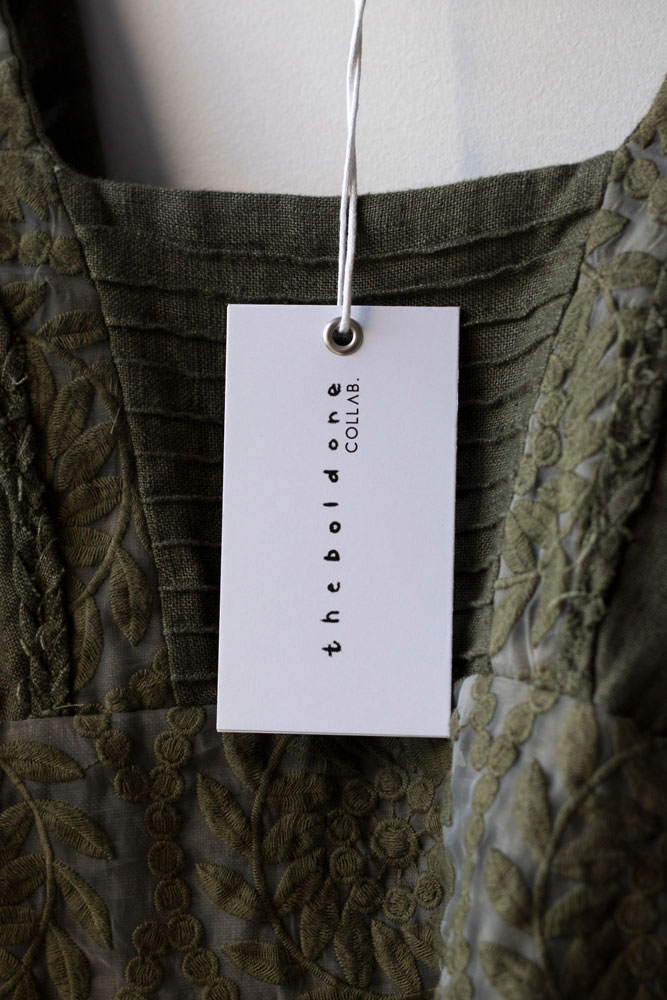 A hypothetical fashion brands garment who has partnered with Collab. The dye pot signifying the workshop experience the customer had with the garment.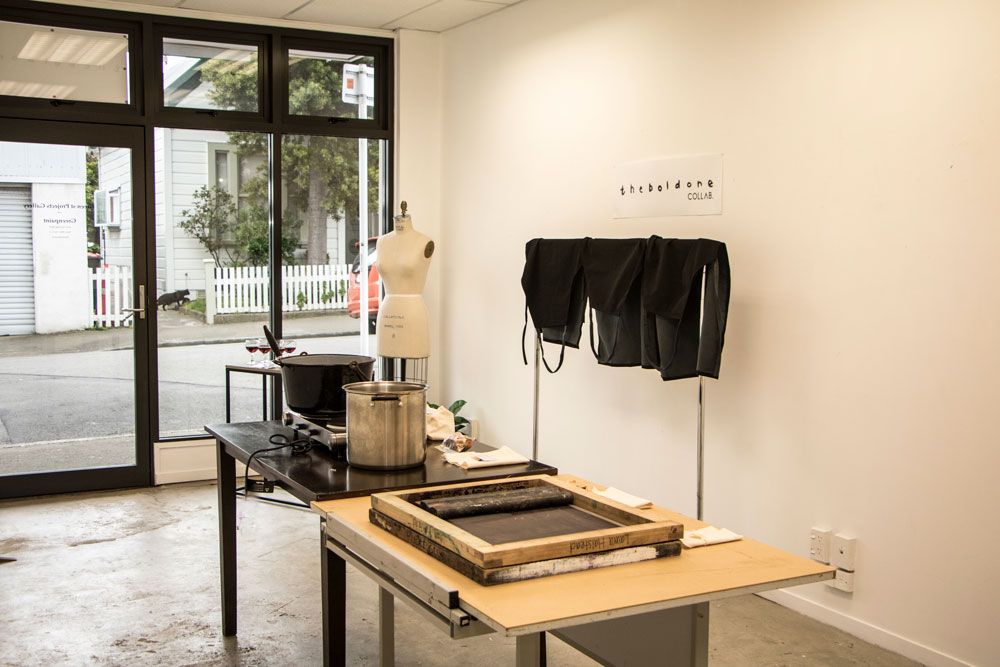 Collabs place on the hypothetical brands swing tag for the garment. The back of the swing tag leading the consumer to an alternative mode of consumption