Ina Malama
Unfiltered Man
Information
My collection focuses on the lack of diversity and creative integrity seen in current menswear compared to females. Increasingly evident within the ready to wear retail sectors this is heavily influenced by social aspects such as toxic masculinity, male gender norms, and stereotypes burdening the male identity and encouraging a culture of conformity.

Touching on playful pastel tones, quirky stripes, texture and voluminous curves Unfiltered Man strives to foster the individuality and character of men enabling them to embrace and sustain an emotional connection with fashion. Through a explorative streetwear aesthetic my collection generates a new approach to menswear transforming the perceptions of males through the use of clothing as a form of expression.

I am Ina.  As a designer I am constantly intrigued by modern society and seeking innovative ways to bridge a pathway between the past, present and future.
Bachelor of Design (Hons)
Fashion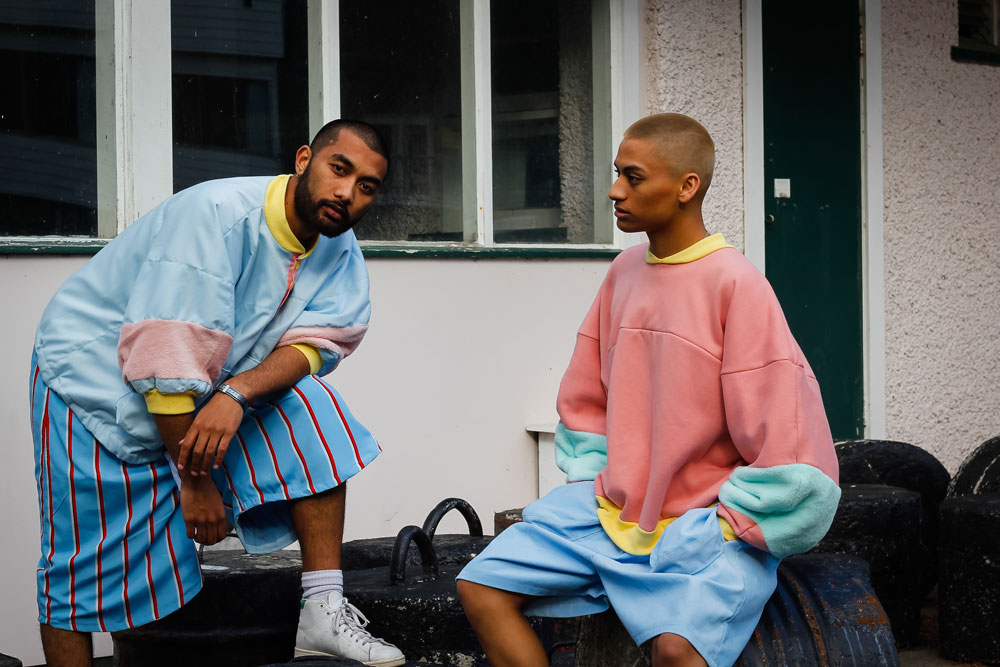 Men in their natural habitat, care free and unfiltered. Models (left to right):  Tasman Kaitara and Isaiah Reid.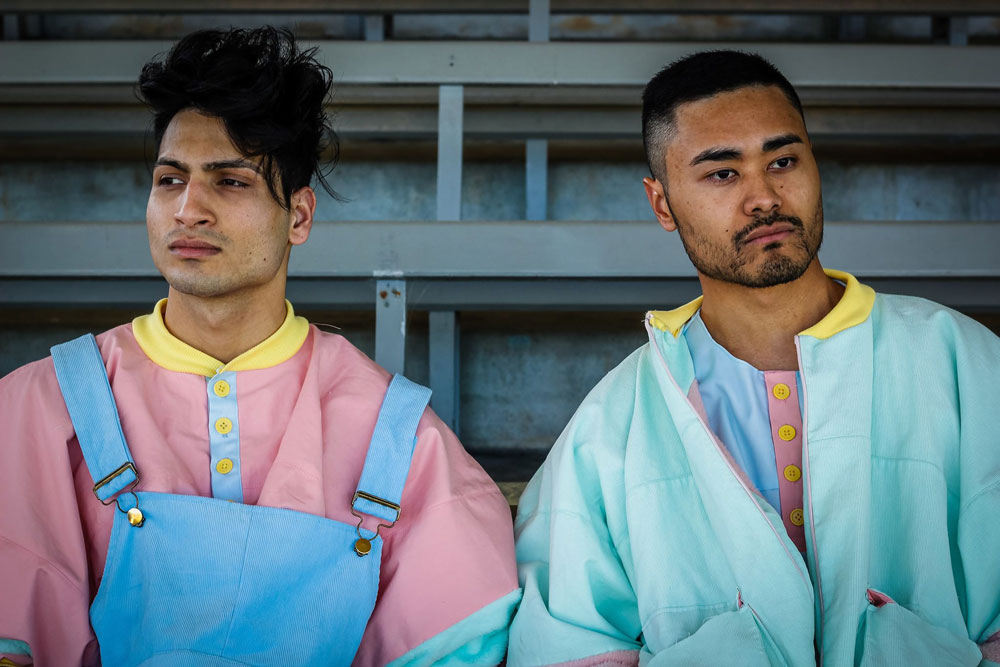 Models (left to right):   Krishna Ram and Kaio Malama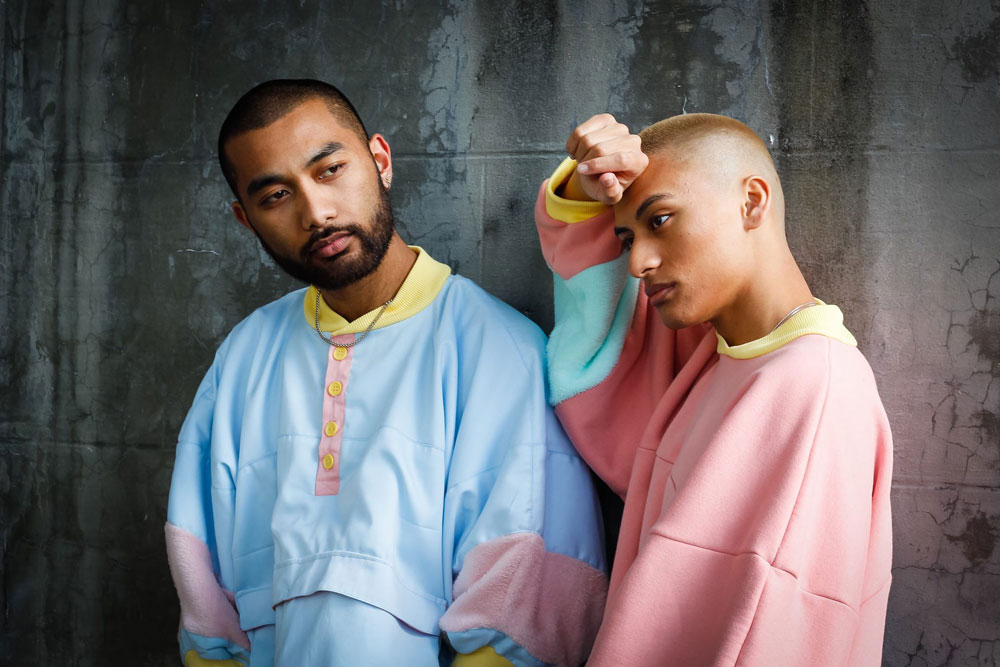 Models (left to right) Tasman Kaitara and Isaiah Reid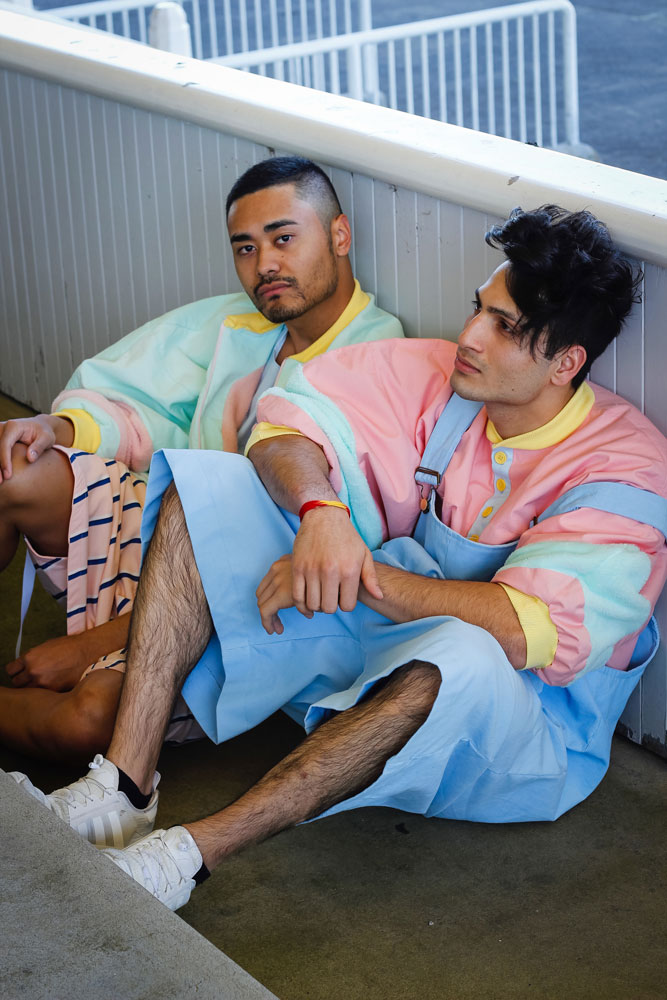 Unfiltered Men. Models (left to right) Kaio Malama and Krishna Ram.