Information
Everywear celebrates gender equality and freedom of gender expression by creating one single category of clothing for all.  It suggests that our current western fashion system is preventing equality through its binary categories of "menswear" and "womenswear" which define and confine according to anatomy. Everywear calls for industry collaboration to eliminate these binaries and replace them with one single but inclusive category of clothing – that caters for those happy with the status quo and those who desire more freedom. Everywear demonstrates three different points on the spectrum, as an example of what clothing from a new system could look like. Shown on males and females, each garment is constructed in a 'petite' and 'tall' fit to allow for physical differences. Non-gendered closures are a feature, while gendered sartorial tropes are used and subverted to varying degrees in every garment.
Bachelor of Design (Hons)
Fashion
Email
Website/Portfolio
Instagram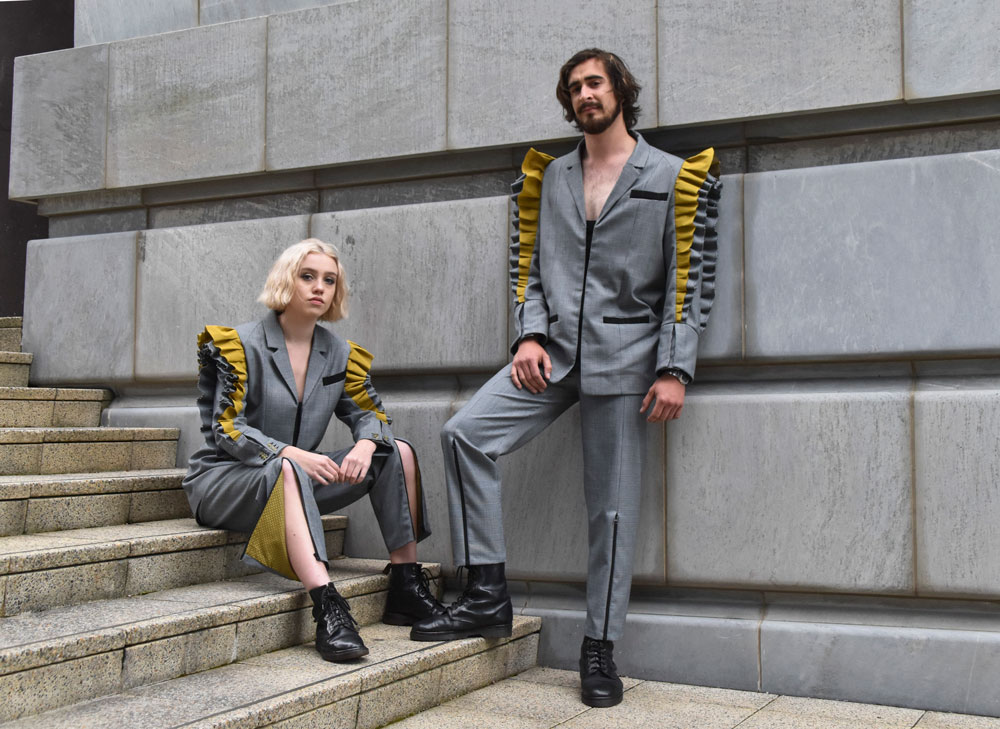 _EVERYWEAR - _an AW 2019 collection that blends classic tailoring with an unconventional twist.  _EVERYWEAR_ is for Everyone.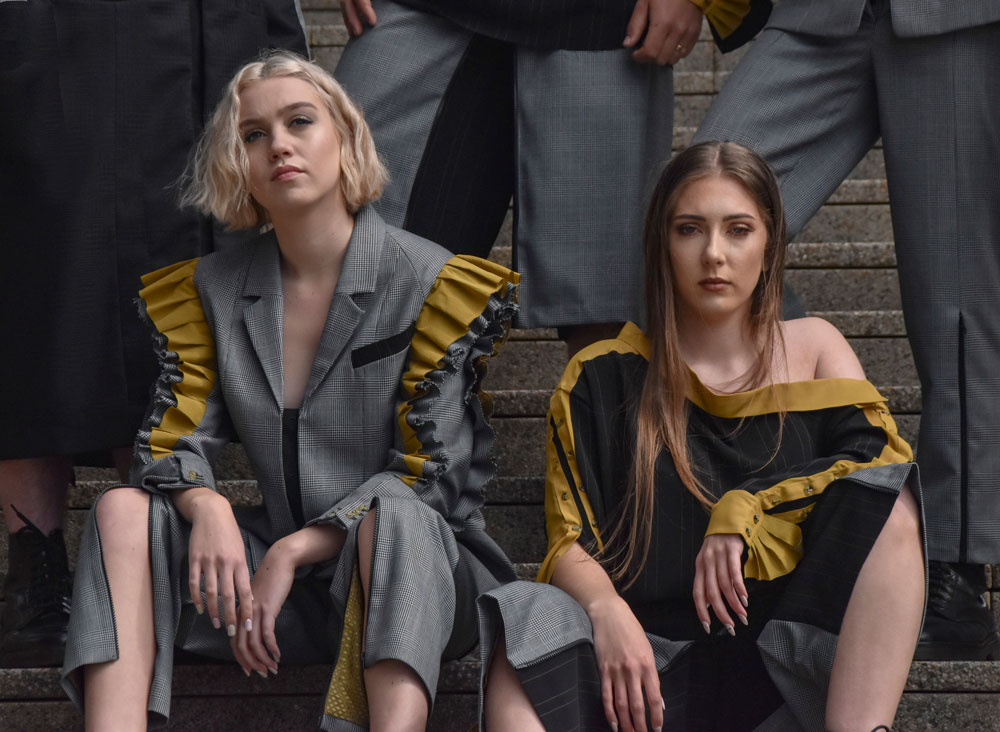 Details are a feature, including the hand pleated ruffle and non gendered double button wrap and placket closures shown . 
Everywear mixes stereotypically masculine and feminine design tropes in each garment to varying degrees. Each identical design is constructed in two fits, Tall and Petite, to fit the male and female form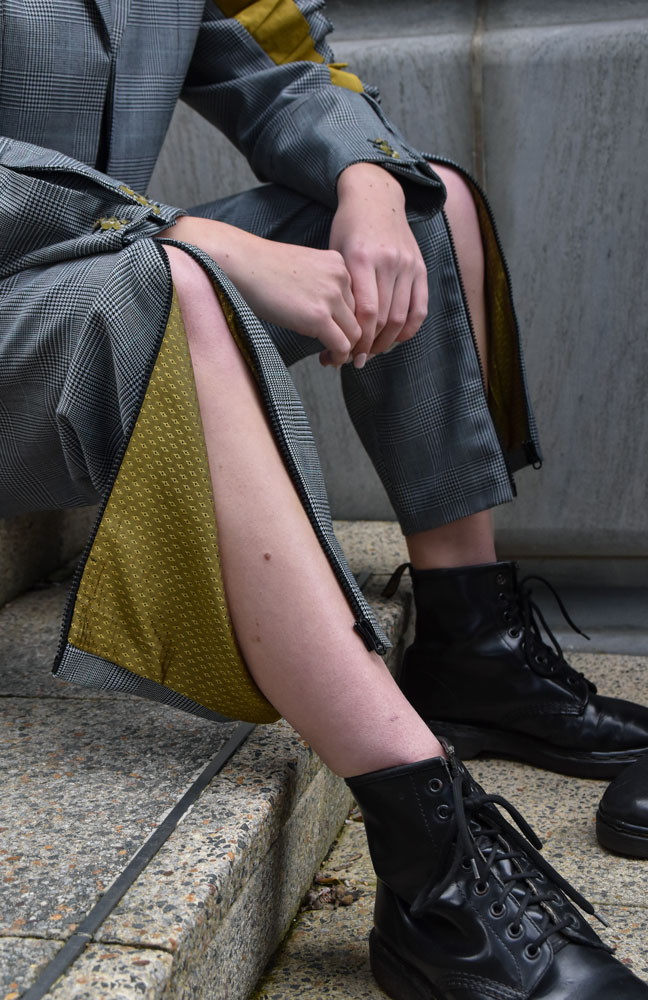 Garments have transformable options. An example is the slim leg suit trousers which unzip for a softer more feminine look.