Molly Phibbs
An Unconscious Reality
Information
My three-bodied collection 'An Unconscious Reality' is an exploration of Surrealism, and the idea of unleashing unfiltered creative potential with the ability to work outside of spheres of rationality and feasibility. Surrealism was a movement which aimed to disrupt the normal thought process by dissecting the connections of what we recognize, giving them a new meaning. I have explored this concept with the approach of disregarding logic within my fashion designs. The core message of 'An Unconscious Reality' is the appreciation of the physical and conceptual processes that contribute to fashion as an art form. As a comment on how commercial fashion purposefully hides evidence of construction, I have deliberately left traces of garment creation. I have used contrasting colours, shapes, weights and textures to emphasise each element or detail of my garments to reinforce this idea.
Bachelor of Design (Hons)
Fashion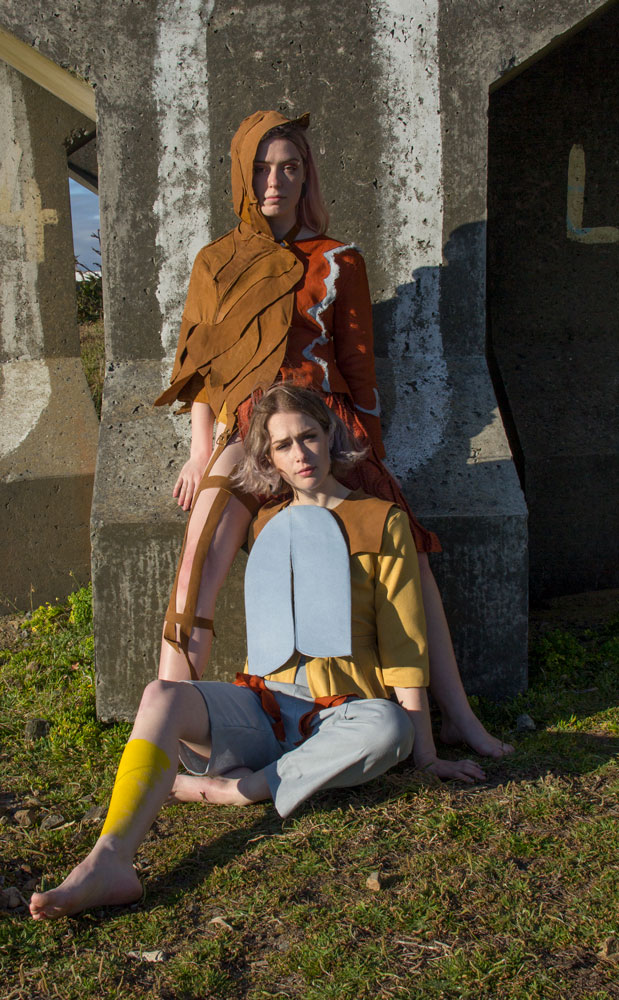 Inspired by Surrealism art. These two looks bring the Art and Fashion worlds closer together.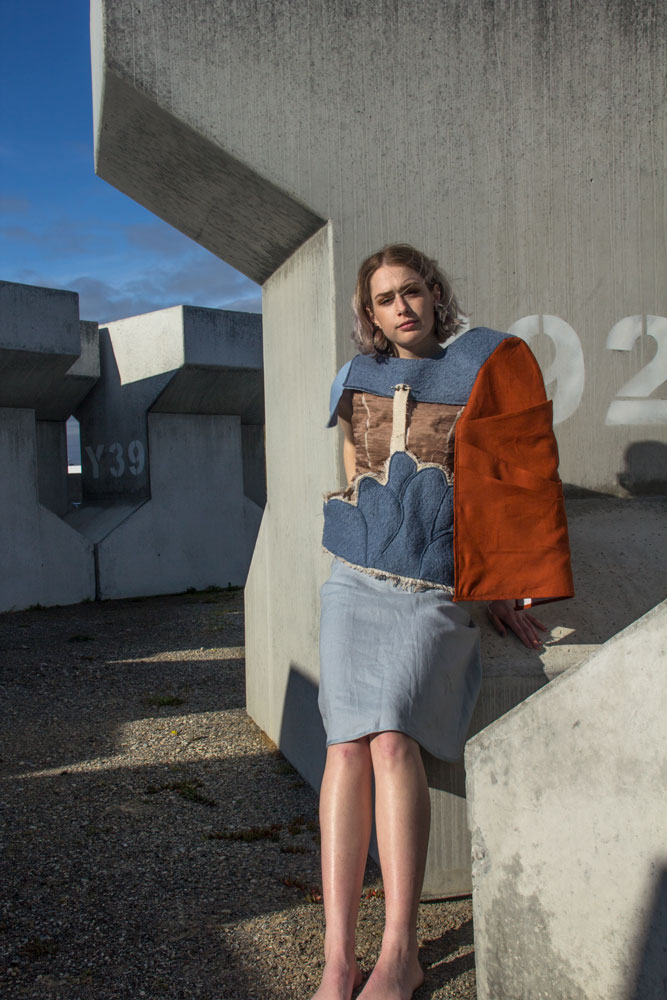 Structure and form are the key themes that are embedded in this look.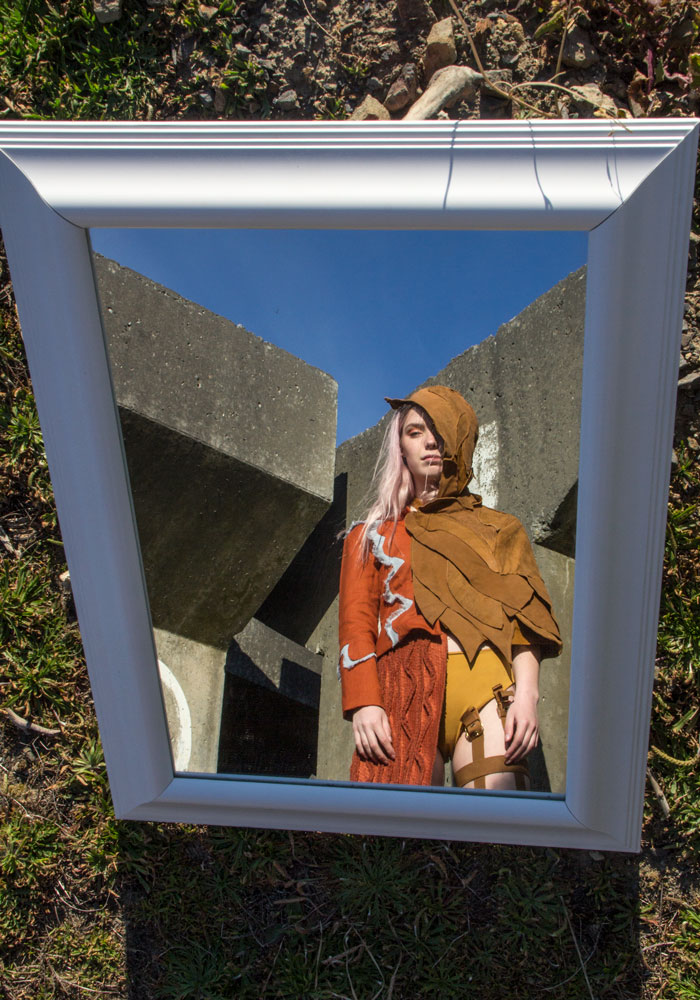 Weight and Texture differences within the fabrics create amazing contrast and originality to this look.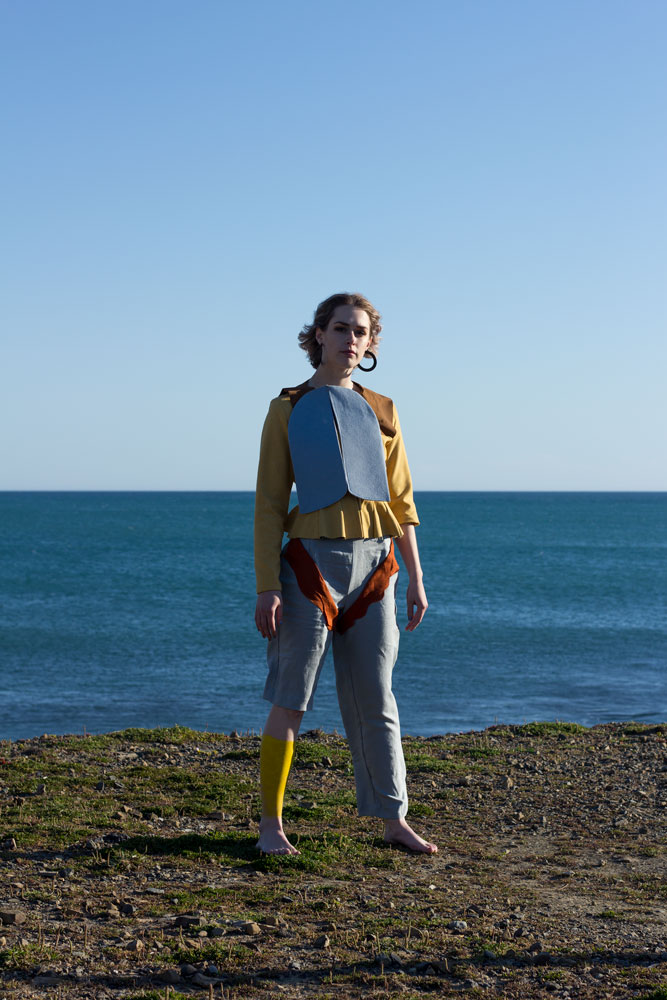 Contrasting colours and the layering of fabric creates a striking effect.