Information
Recently, I've made recreations of anachronistic artefacts from New Zealand's department stores: a polar bear from a photograph of Santa arriving at Christchurch's Armstrongs in 1929; a flower based on an image of the original Hobson Street Farmers' playground; and a motorised hand from Auckland's giant Santa of Queen Street. 

Predominantly working in sculpture and installation, my work consistently involves lo-fi, DIY, cheap and accessible approaches to making. I'm interested in the contrast this way of making and thinking provides against mass-produced, commercial equivalents.

I have also worked with moving image and photography. Often selectively chosen found materials, such as a photo collage of my parents' flat in 1988, a movie my brother made when he was 10, and other people's home repairs, play important roles in my work. I'm a big fan of home movies, bootlegs, cardboard & duct tape, and early 2000's pop star _Jamelia_.
Bachelor of Fine Arts (Hons)
Fine Arts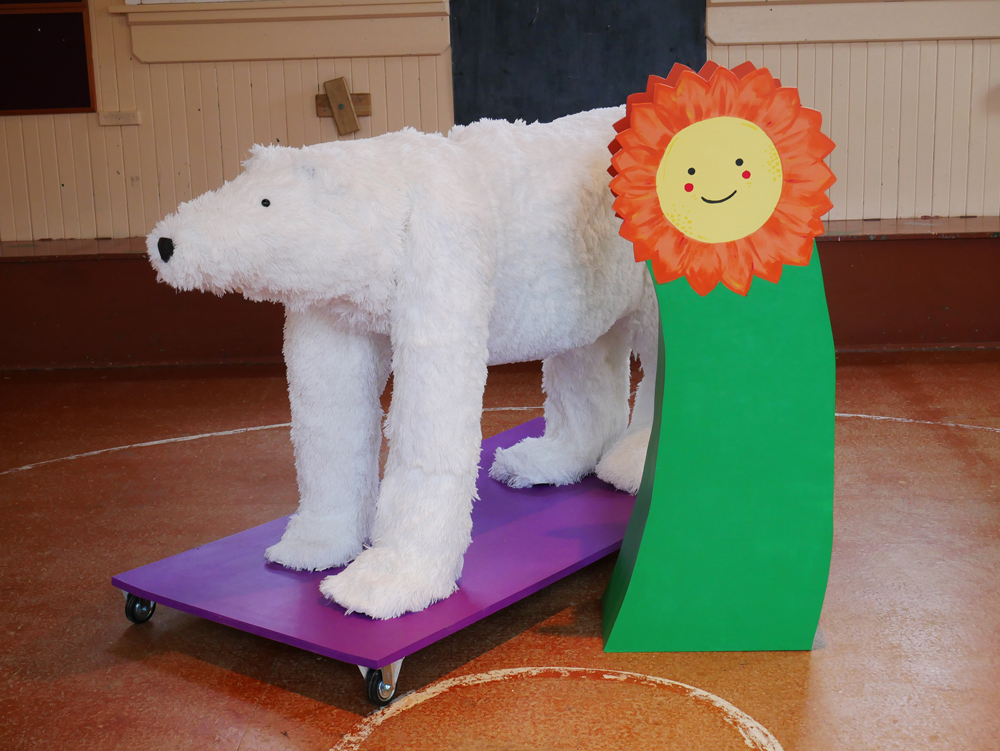 Installation view from group show _The Shining_, October 2018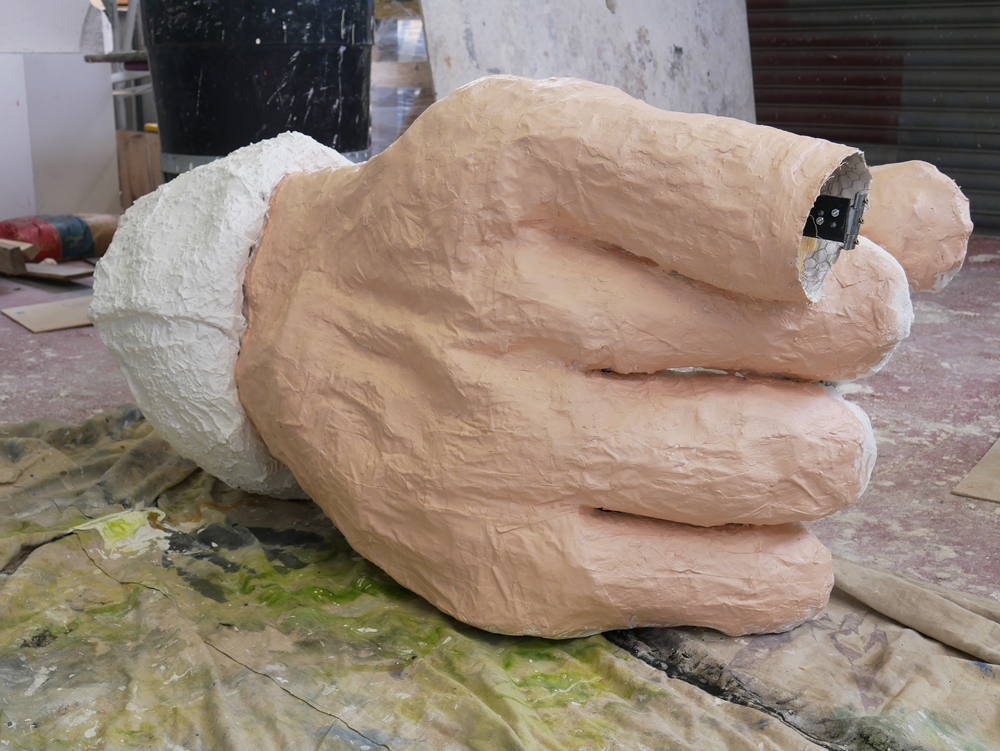 Under construction in the workshop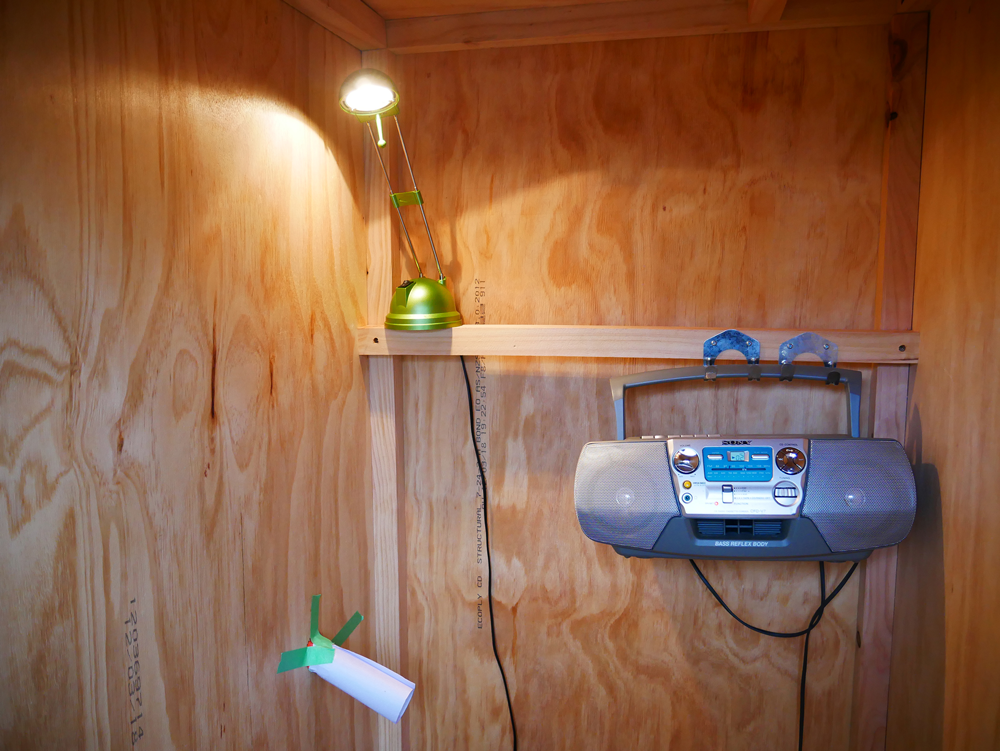 _Clucky_, interior view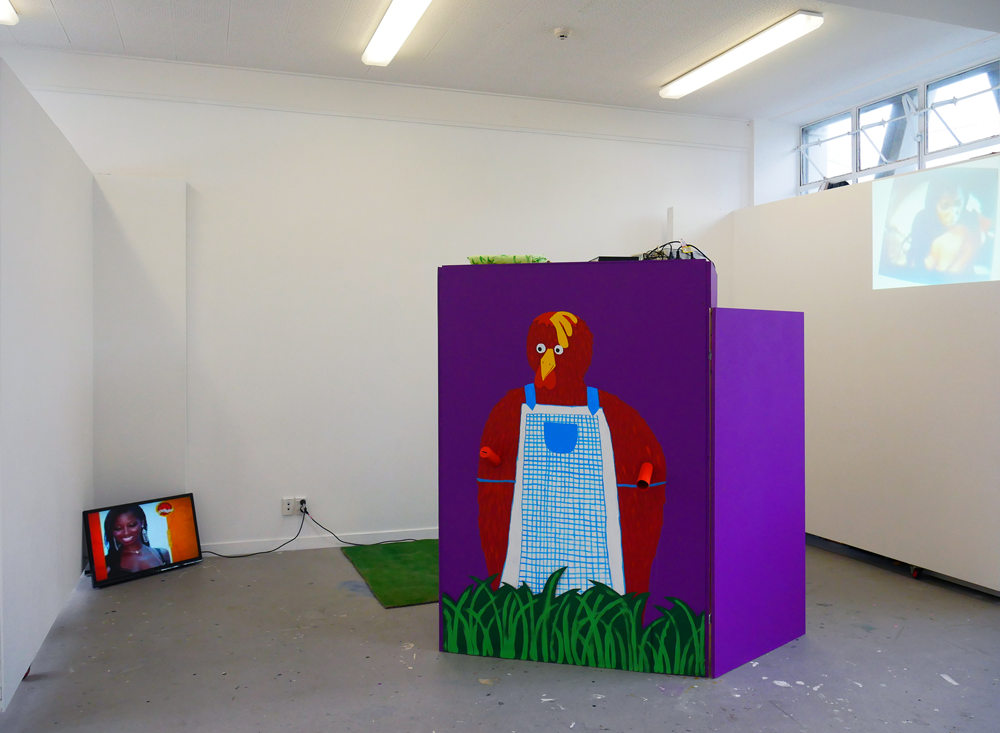 _Clucky_, exterior view