Eilish Dwyer
Self Medicated
Information
Saved: Self Medicated is an installation involving two sculptural objects used in performances, which come together to create an entirely different work. Both works stem from my own experiences with mental illness and the poorly managed healthcare I received while under the care of the New Zealand public mental health system. I explored each object using performance as a way to build connections with these pieces, as well as to better convey to the audience how these objects exorcised my past struggles. Each object is paired with a publication which documents the performances and contextualises the work. The sculptural objects highlight vulnerability. One object bears traces of red wine, purged in performance. The other includes text from my medical records. One object is transparent and the other reflective. Both objects allow room for surveillance.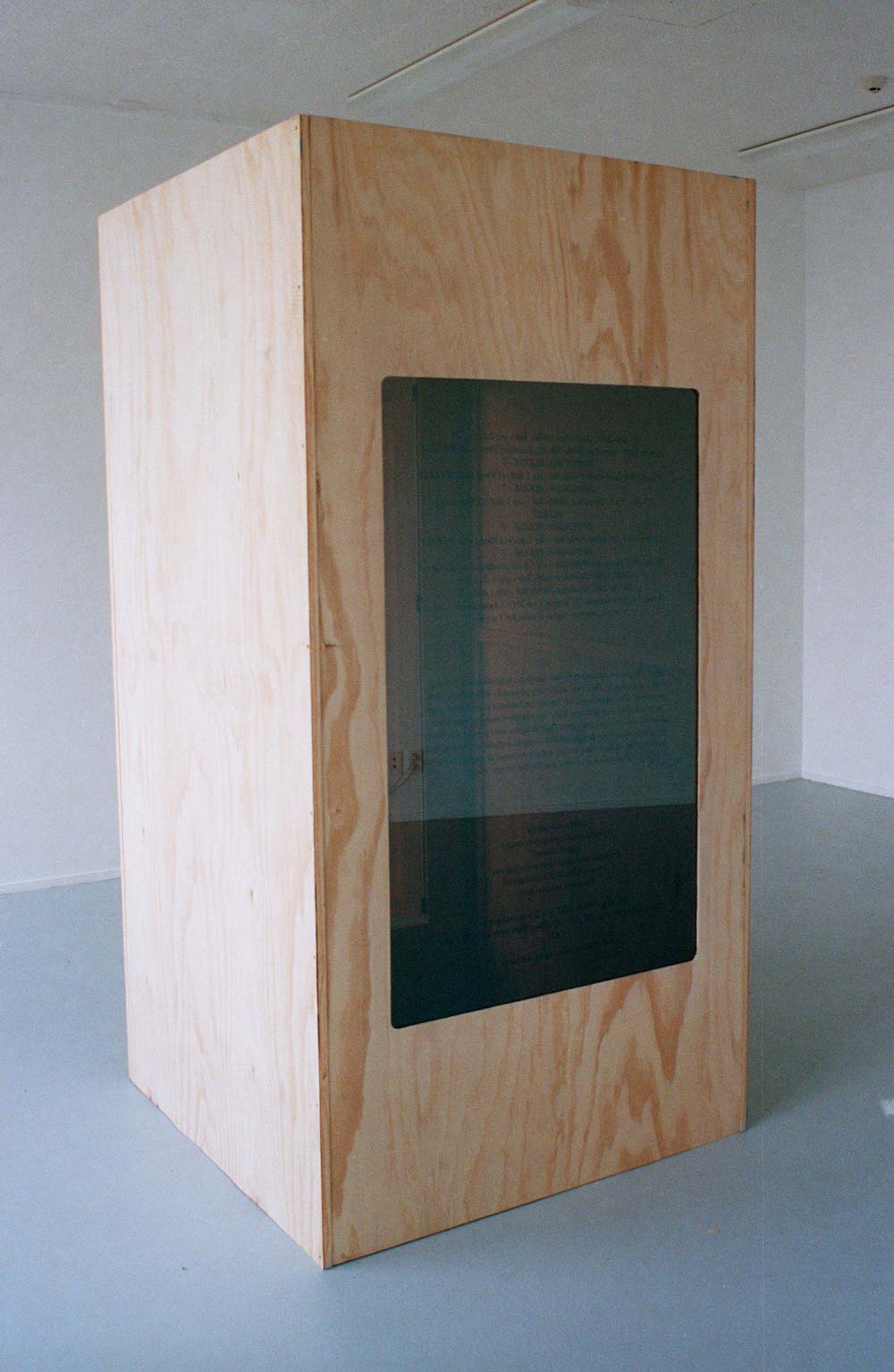 My box photographed by Ciaran Fill, taken before my performance.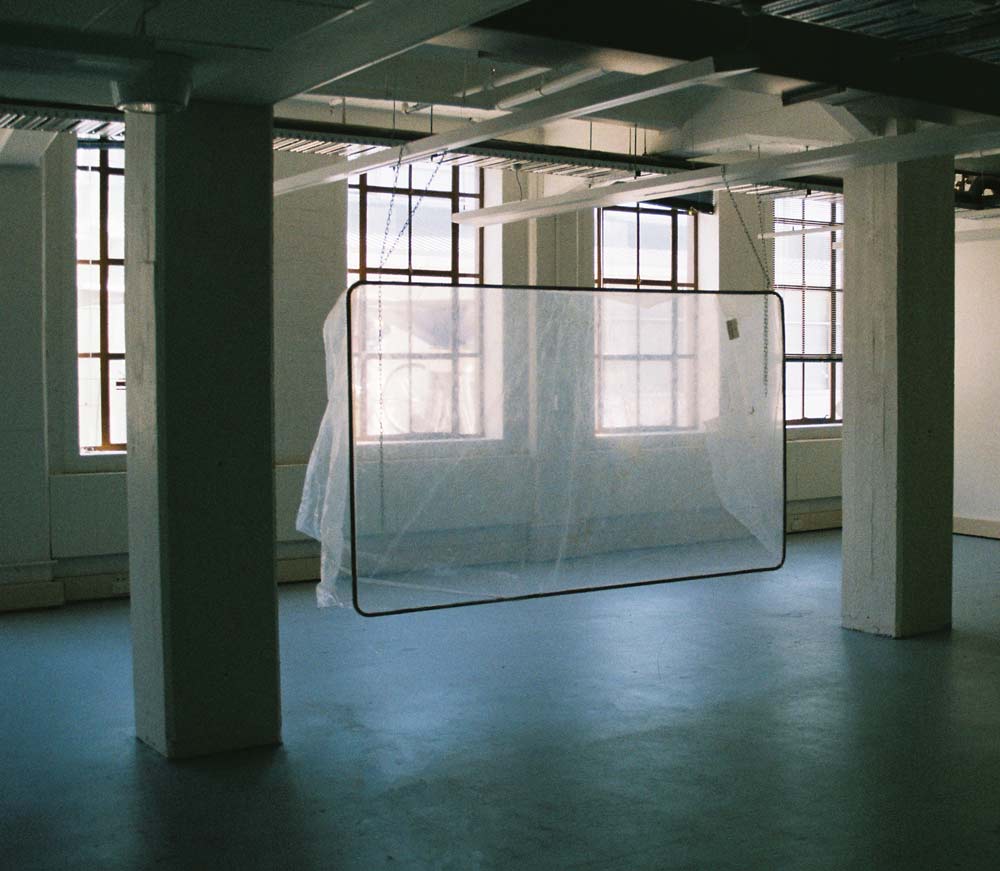 A still taken during my performance, photographed by Ciaran Fill. Plastic sheet, bound to a metal frame, bearing red wine.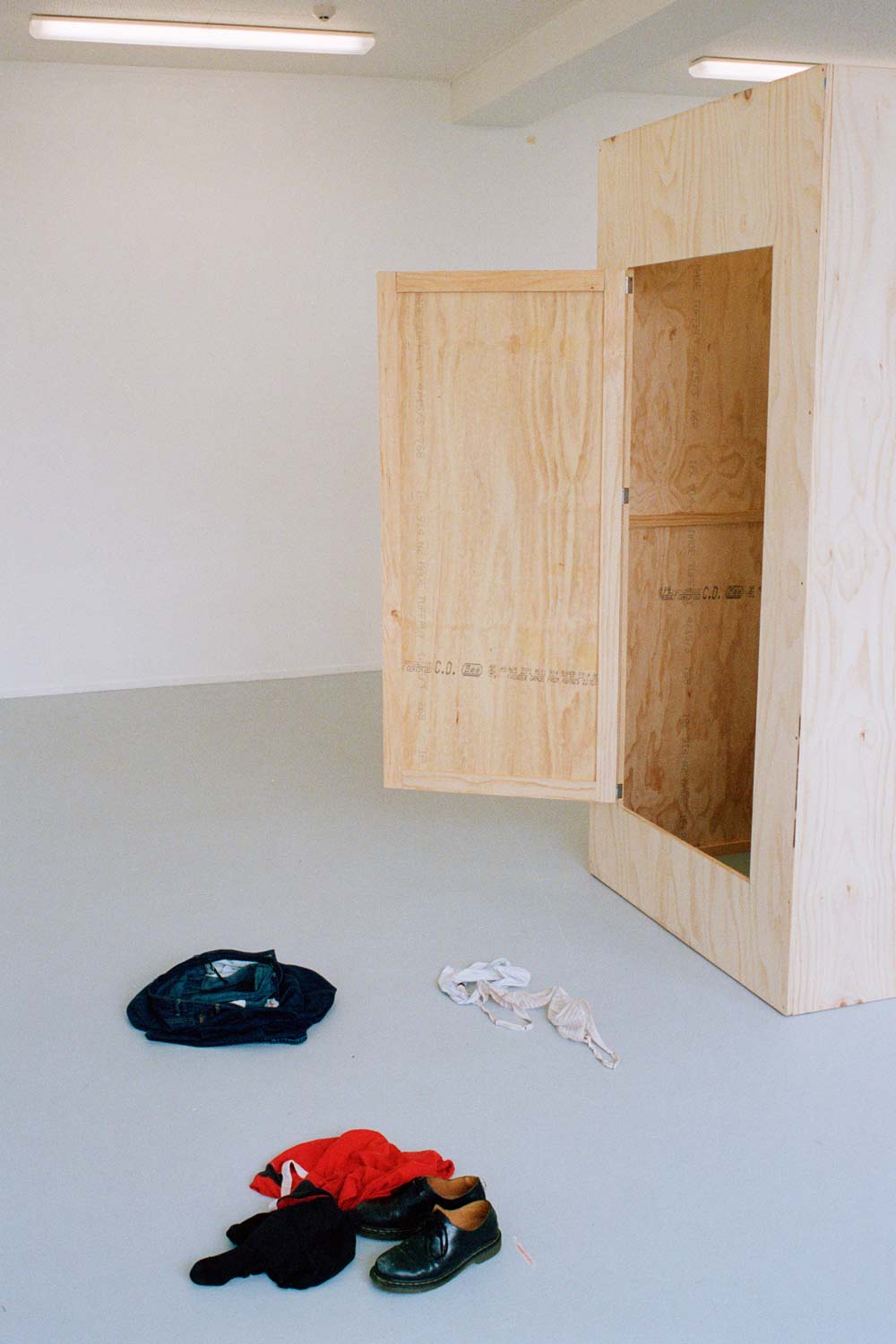 Plastic sheet, bound to a metal frame, bearing red wine.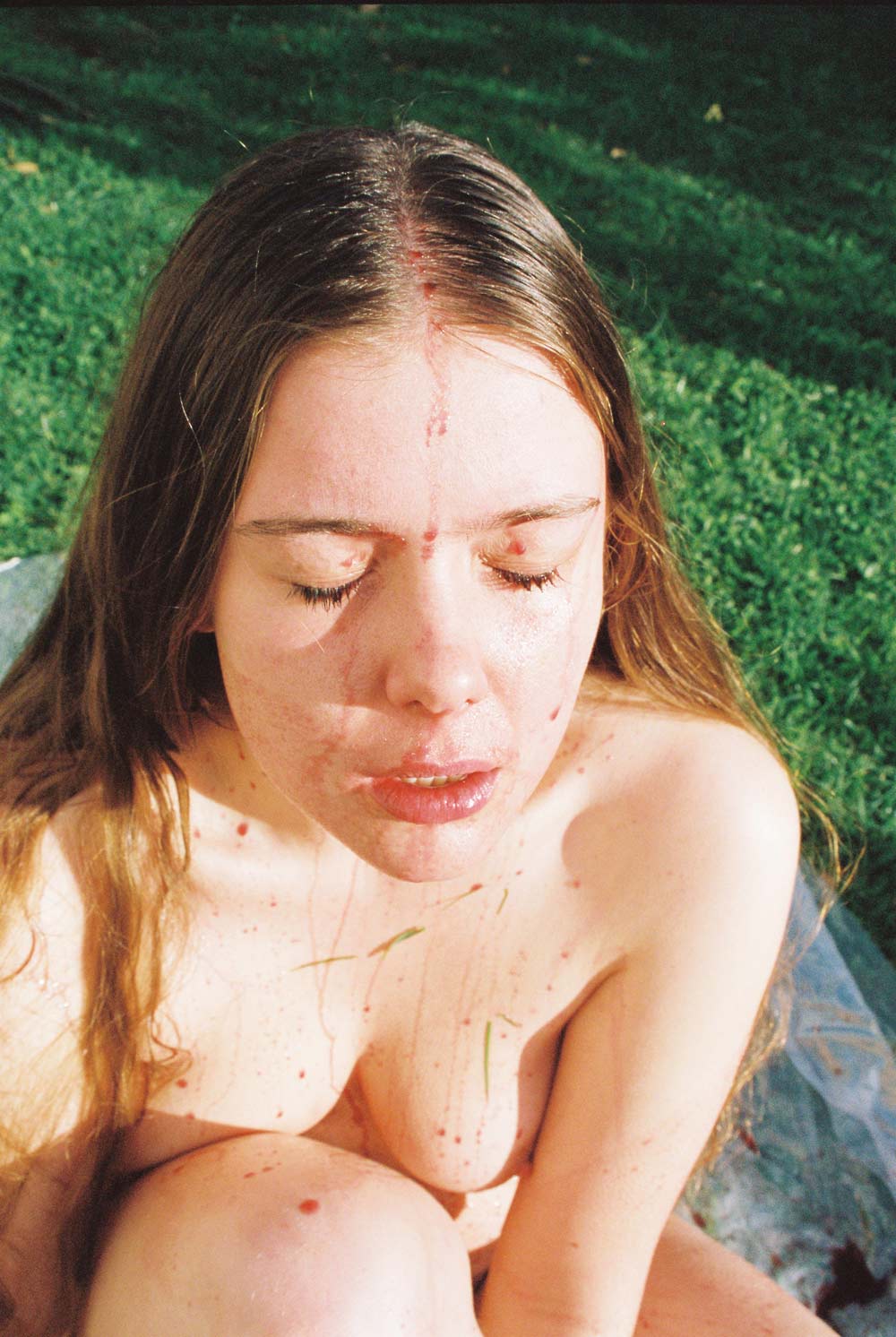 A still from an earlier performance, photographed by Constance Mary.