Lucy A. Keane
Lucy A. Keane is: Riding Through the Desert in the Backseat of a Zoomy
Information
I AM A VIDEO ARTIST, ENGAGING IN THE PERFORMANCE OF THE "SELF" IN THE ERA OF POP CULTURE, THE INTERNET, AND MY EARLY 20S. DRAWING UPON INTERNET MOMENTS COMMONLY FAMILIAR BUT PERHAPS OVERLOOKED BECAUSE OF THEIR KITSCH AND/OR LOW-FI FORMS, I'M ATTEMPTING TO CONSTRUCT A TRUTHFUL NARRATIVE THAT EXISTS BETWEEN MY "REAL LIFE" AS A FINE ARTS STUDENT AND BARTENDER IN NEW ZEALAND, AND MY ULTIMATE FANTASY COWBOY PERSONA.

The resulting works document performances in which these two lives overlap, legitimated through my own sheer determination that I _am_ living as a cowboy. Often painfully tragic, always a bit stupid, my 4 AM drunk internet bedroom landscape is yours to marvel at through the lens of a MacBook webcam. In the vast plains of YouTube comment sections I find my peers. With a mug of bourbon in one hand, and a bar stool or bedside table to sit upon, I exist amidst a backdrop of watermarked stock images of the desert.
Bachelor of Fine Arts (Hons)
Fine Arts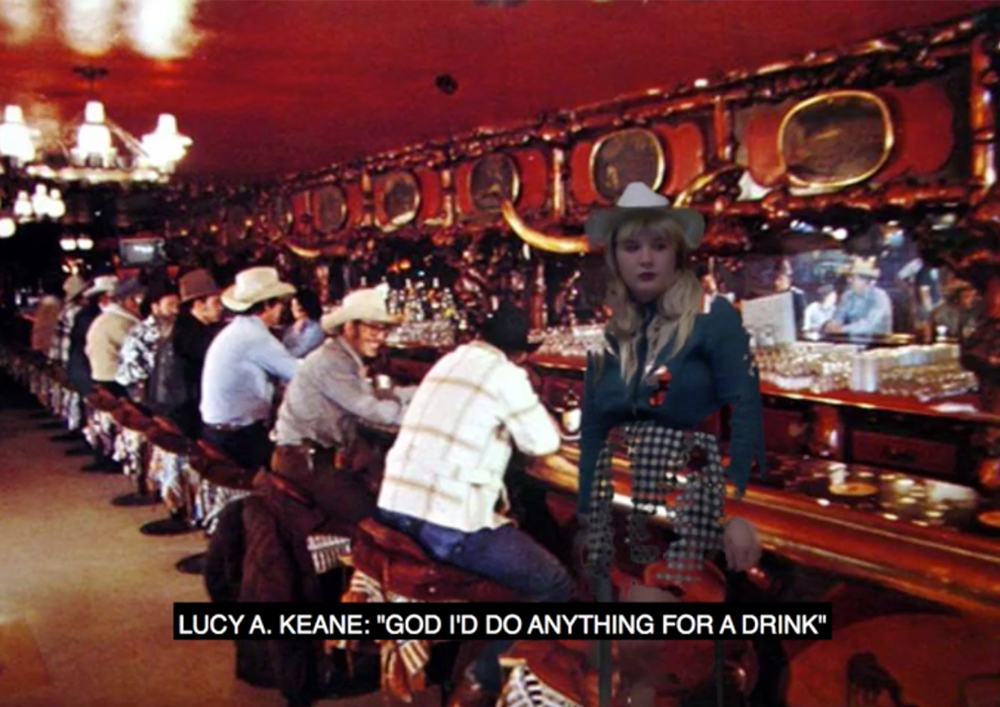 Still from "Lucy A. Keane is: Drinking At A Party That Doesn't Exist", 2018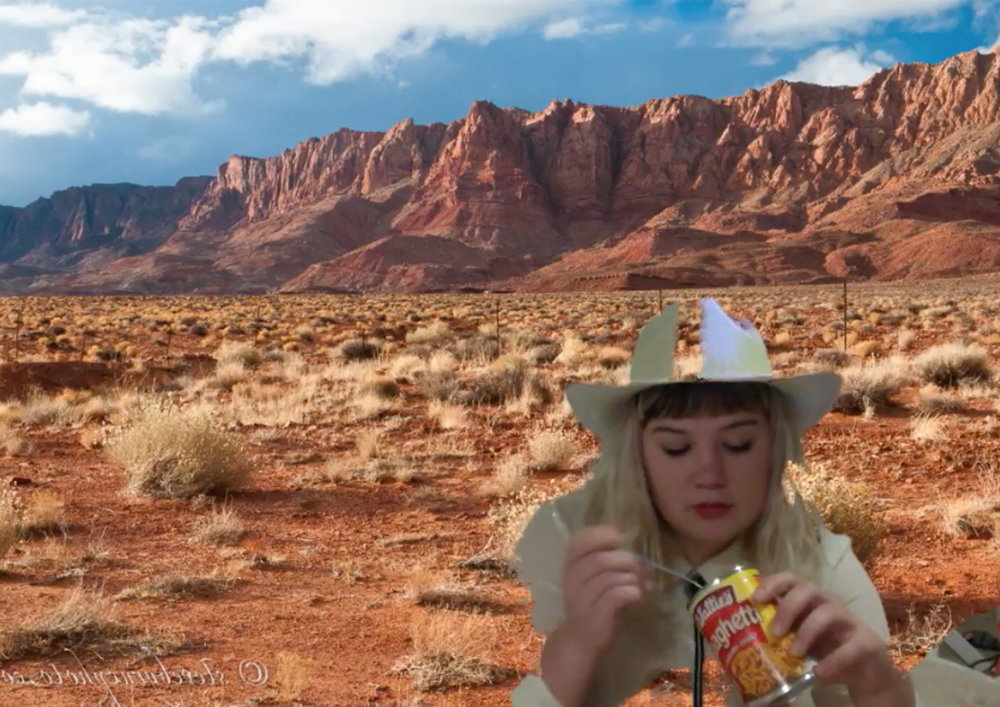 Still from "Lucy A. Keane in: A Spaghetti Western", 2018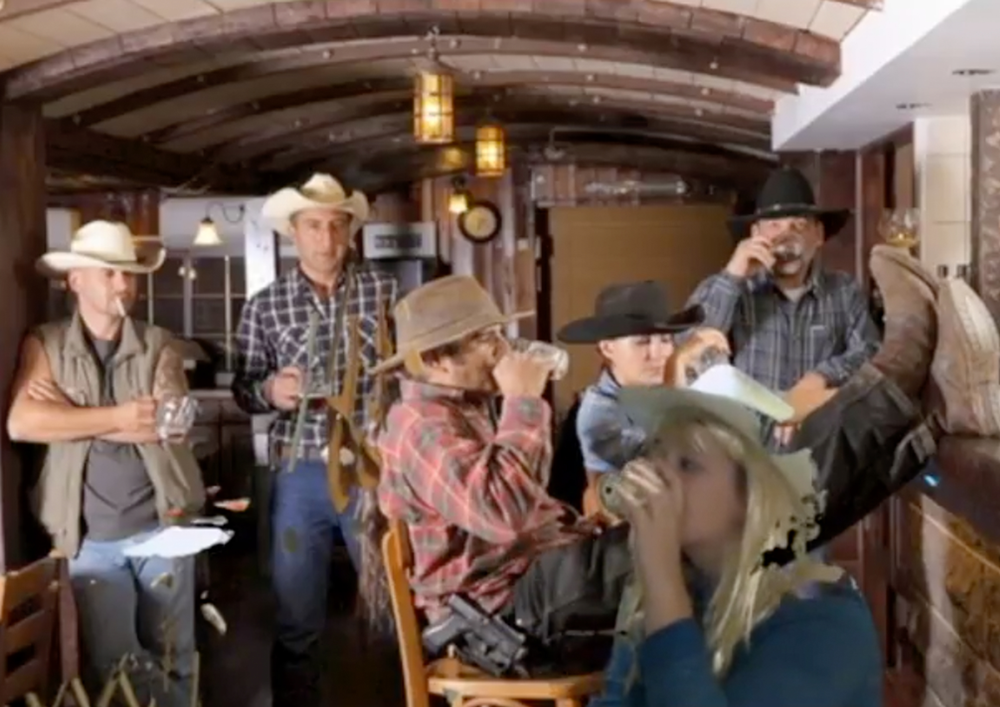 Still from "Lucy A. Keane: Drinking In Bars With My Cowboy Friends"