Marilyn Jones
Shifting linear narratives
Information
_Intersections between spaces, objects, and people.  Whether full or void, loud or quiet, single or multiple strands _–_ to join, coalesce and evolve._

By exploring and interpreting the interactions and relationships of line, my practice draws inspiration from modernist influences – from 'drawing in space' and collage techniques, to the contemplation of 1960s minimal abstraction.  My process of abstracting linear forms explores conversations between different media – steel, shadows, drawing, stitching, textiles, sculpture and painting – resulting in two and three-dimensional works existing across parallel practices.  

Each medium informs another, allowing these works to become components within a larger narrative – a narrative which shifts with each retelling.  There is tension of balance in the three-dimensional works, with surprising shadows emerging as 'material' components as well. 
Bachelor of Fine Arts (Hons)
Fine Arts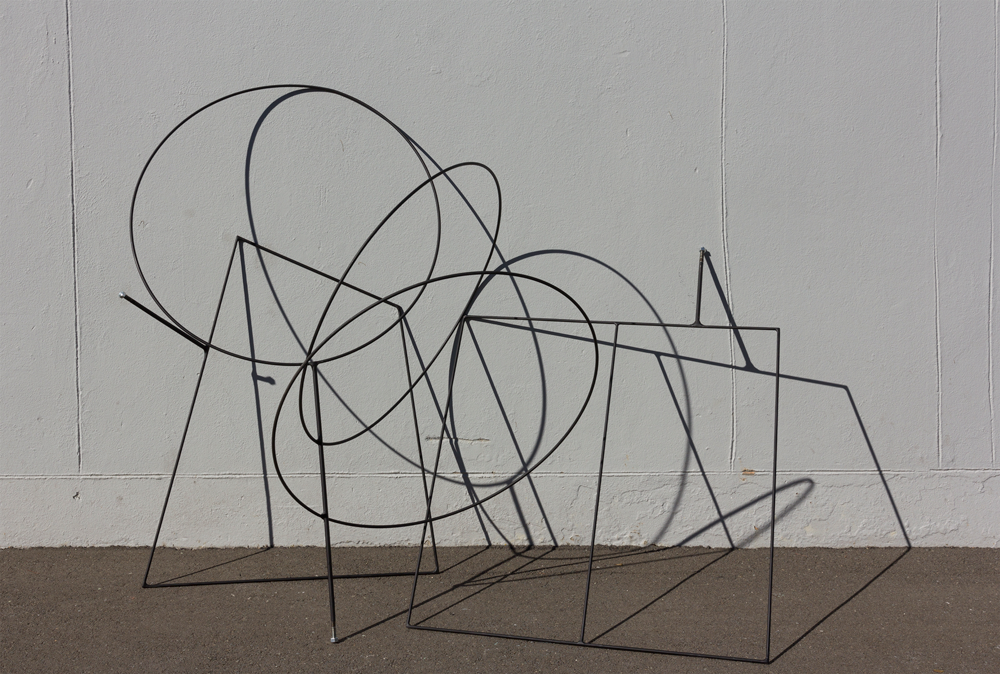 _Attached_ - ready for installation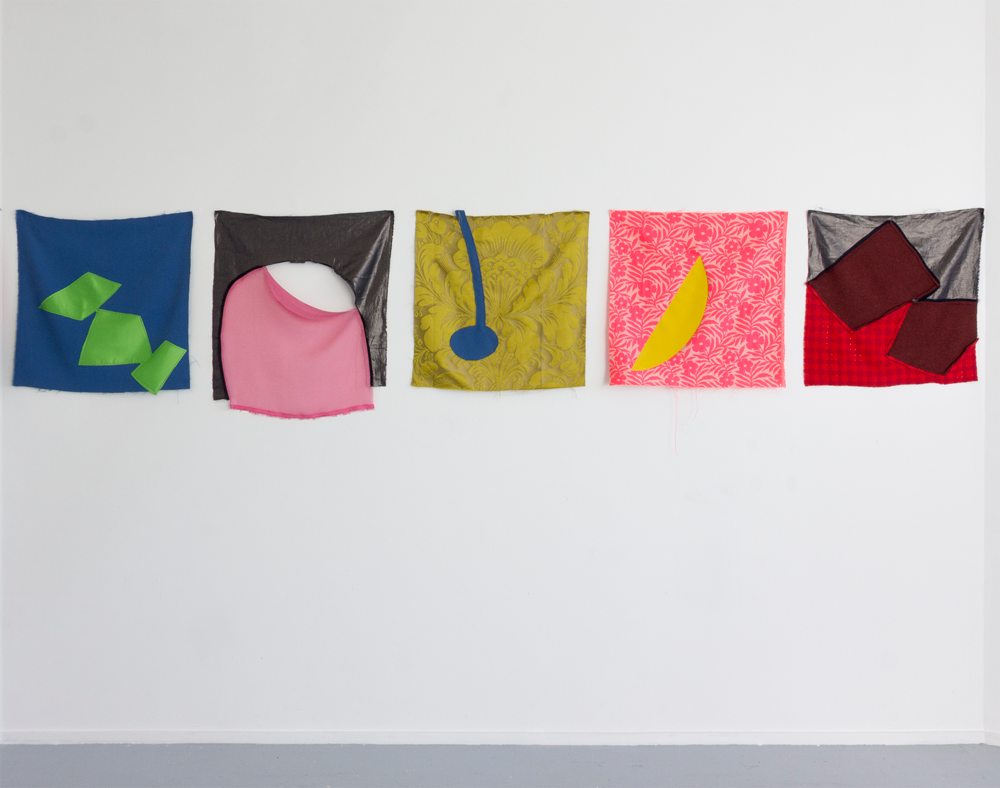 _Fabric sketches, _various textiles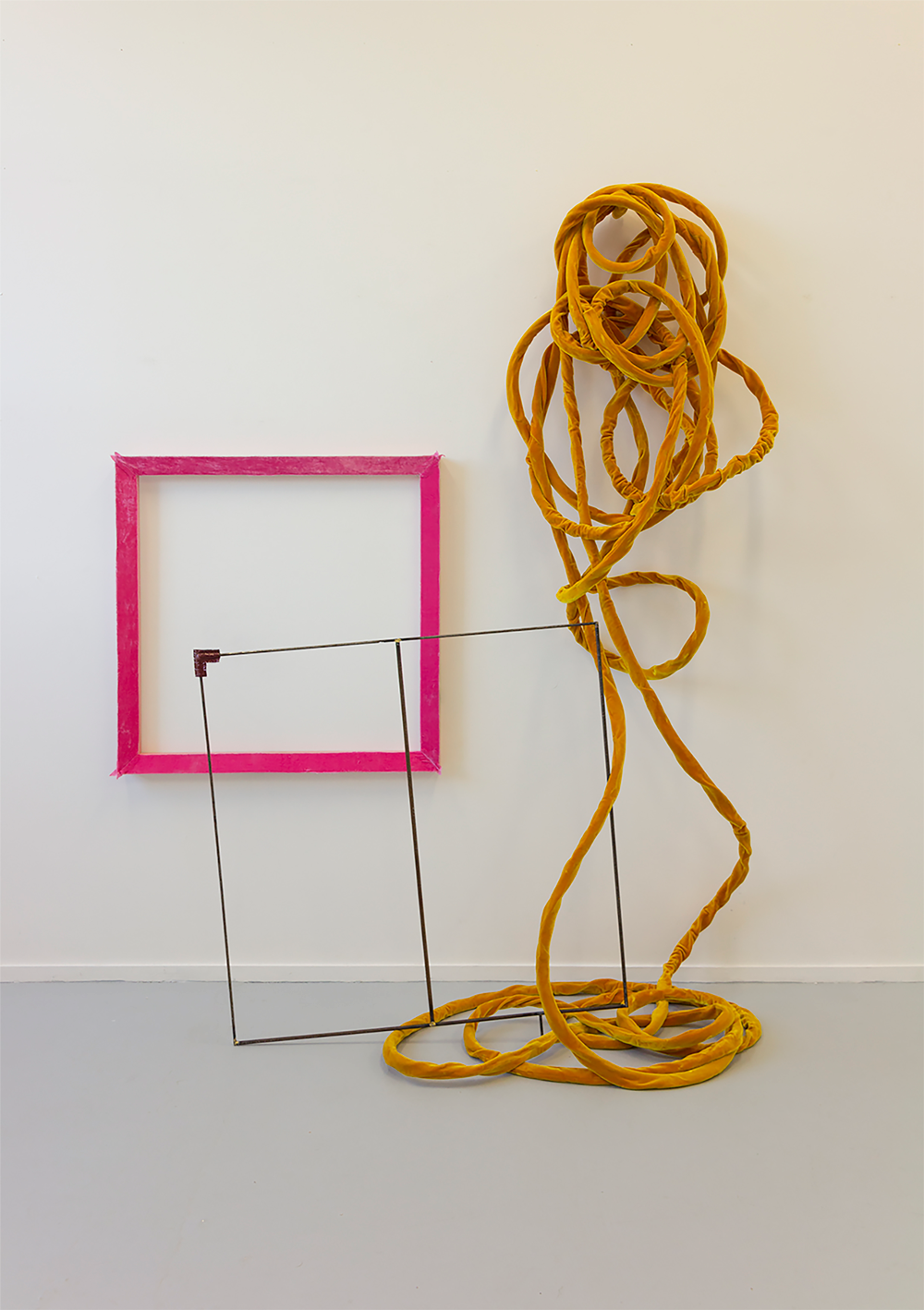 Pink square, yellow tangle, metal frame - installation shot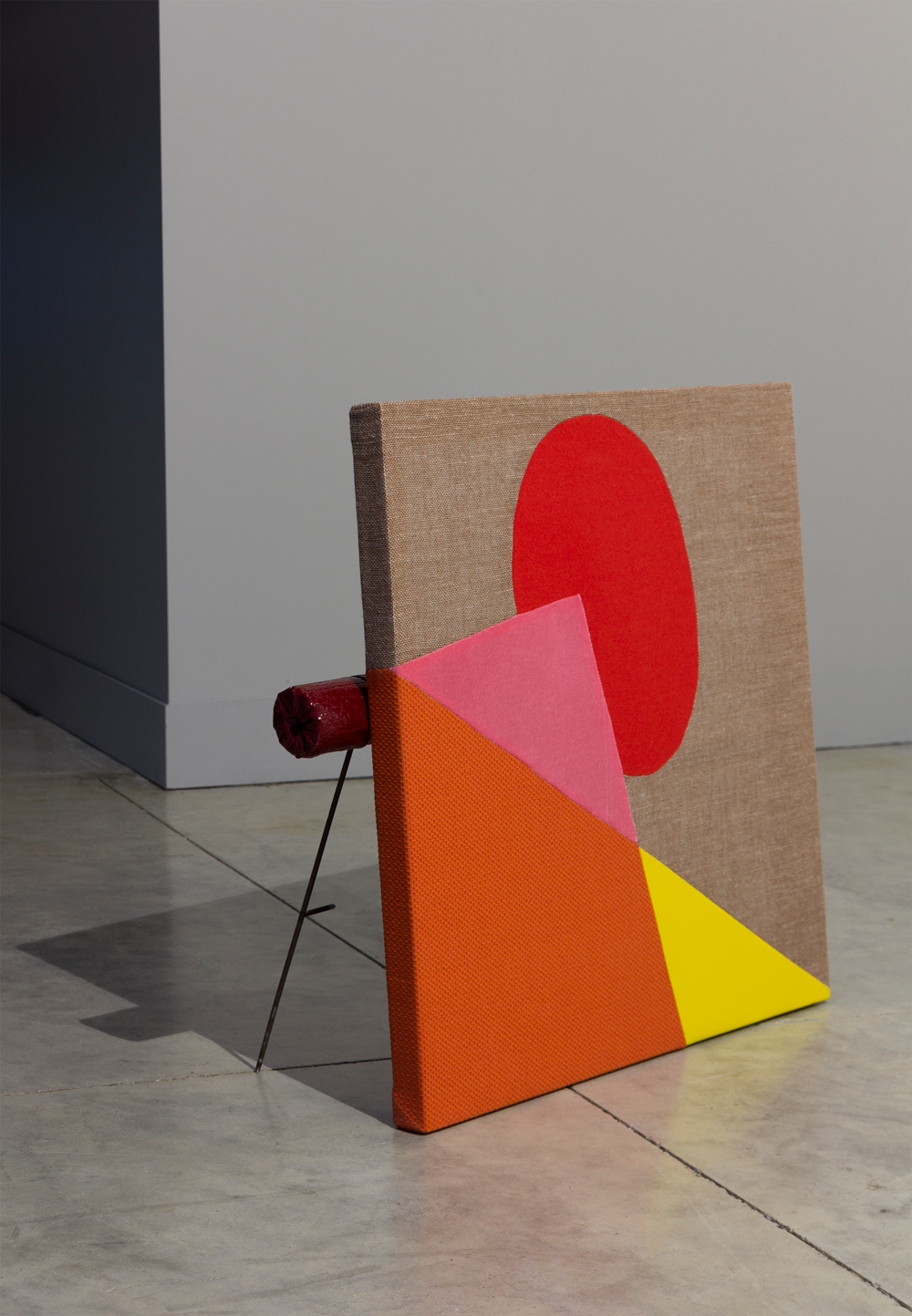 Trial installation of_ Blast I_