Resela Dometita
Help Series (2018)
Information
I am an interdisciplinary artist whose works are motivated by my personal experience with depression. By using bright colours, repetition, rhythms, and materials that evoke childhood memories, I explore different ways to cope with the stigma attached to mental illness and to overcome the everyday challenges it brings about. My durational performances, video works, and interactive installations reflect my ambition to create inclusive, fun, and positive artworks derived from negative situations. I aim to promote the importance of mental wellbeing by bringing people together and providing joyful, participatory and therapeutic environments. My most recent works involved the use of such simple everyday materials as rubber bands, bubble wrap, and paint. The rhythmic and repetitive action of linking the rubber bands or injecting bubble wrap sheets with paint creates a slow but productive activity, providing me with a clear and focused headspace. Each work usually requires and tests my endurance, patience, and persistence—all attributes needed to overcome mental illness.
Bachelor of Fine Arts (Hons)
Fine Arts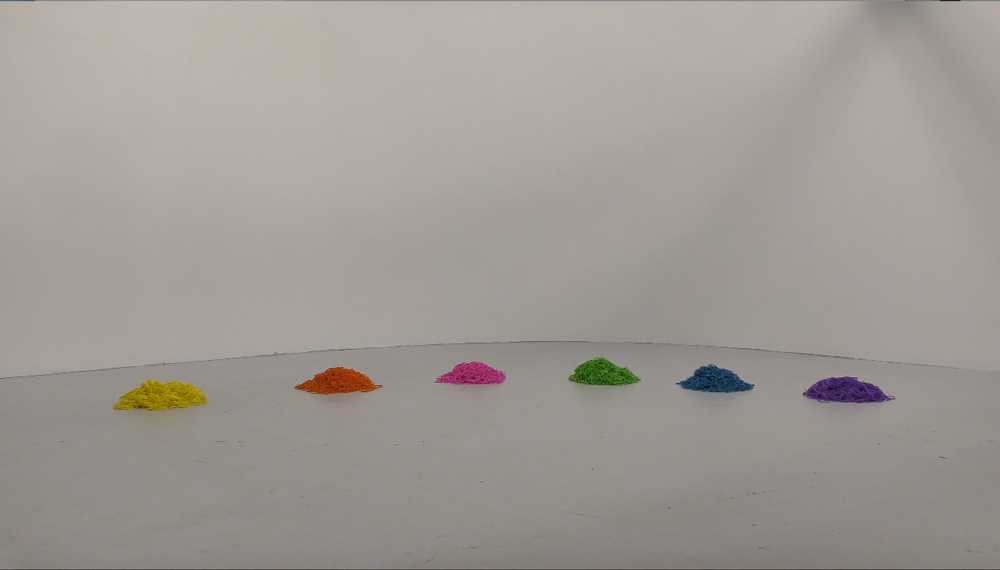 Video still of durational video performance "Linkedin" (2018).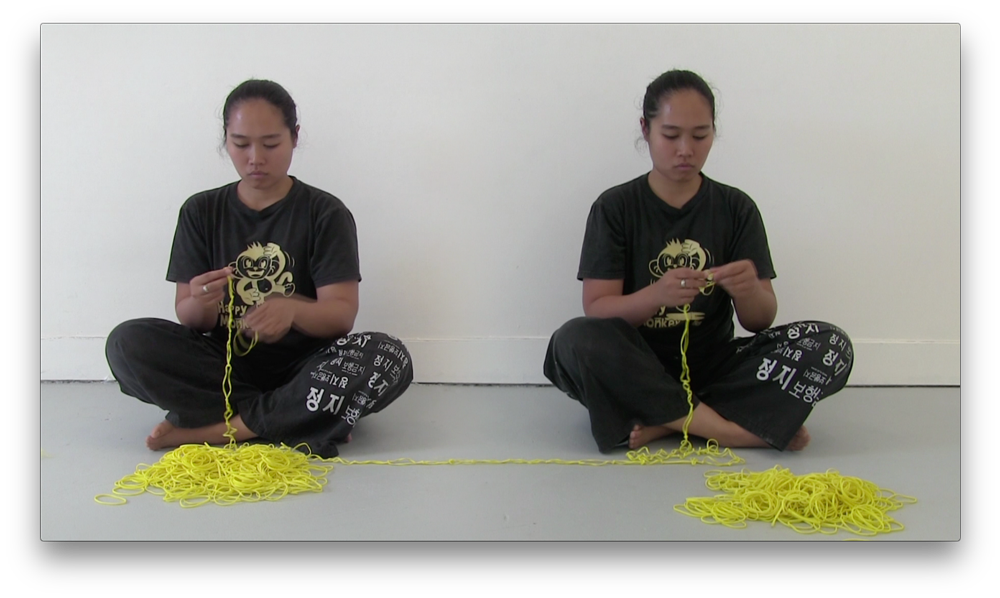 Video still of video performance installation "Tangle/Untangle" (2108)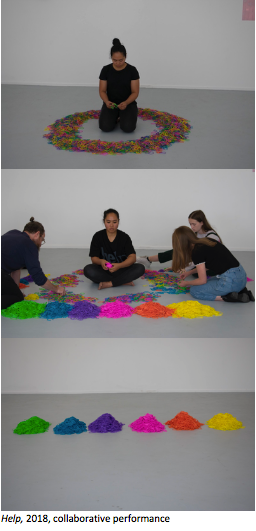 Photo documentation of live performance "Help" (2018)