Information
In New Zealand, houses are getting significantly more expensive. To help solve this problem, property developers/owners have shifted towards fitting more people into smaller houses.

Throughout my research, I found that 63% of people lack storage in their living rooms. Along with this, it was apparent that people had different desires of their living space and what objects they could store.

My solution to this problem was to create Modu – a multifunctional, modular ottoman and coffee table which also incorporates valuable storage. Modu allows users to configure the ottoman in various forms depending on what they desire from their environment at that time. This offers the user a personalised and unique experience with the product as, encouraging interaction to maximise satisfaction.
Bachelor of Design (Hons)
Industrial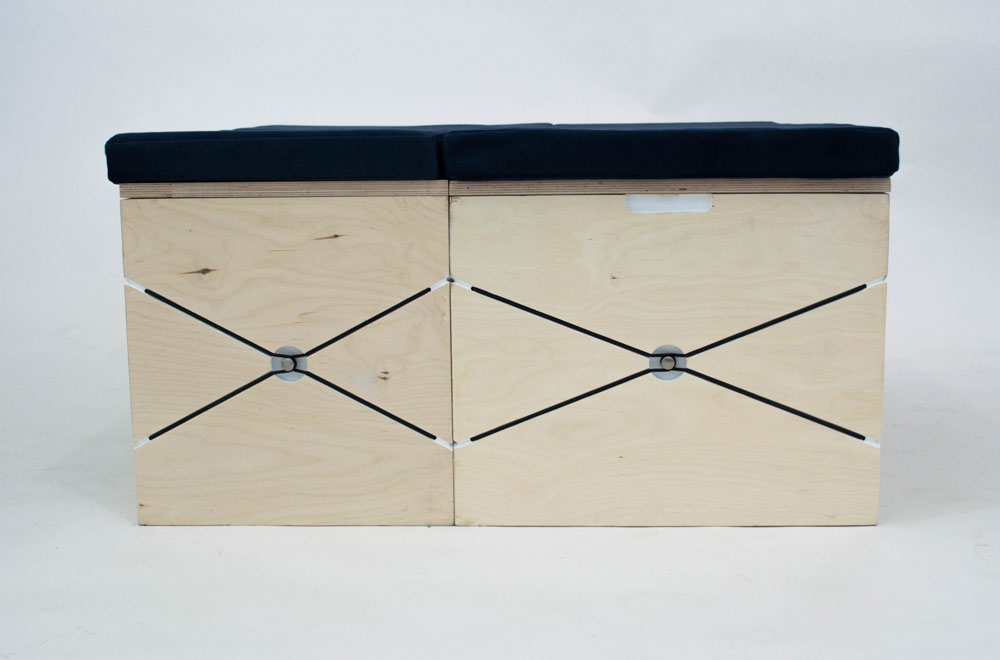 Modu - Three stacked on top of each other