Emma Thornton
Surfing the Crimson Wave. Introducing The Alleviare
Information
For this project I have decided to focus on an issue that hits a little closer to home. Endometriosis is a condition that affects one in ten women in New Zealand and unfortunately, I am one of those ten. This condition, along with other medical terms such as Dysmenorrhea and Menorrhagia, causes extreme pelvic, lumbar and abdominal pain. There are little, to no, products on the market that can help relieve the discomfort that Endometriosis causes, so I wanted to design a product that helped alleviate that pain. This then led me to create a portable and electronic heat wrap that is positioned around the lower abdomen. I wanted the user to feel a sense of safety, comfort and content whilst using this product so I have also designed a pillow wrap that hugs and comforts your body. This product uses heat therapy, controlled via a user-friendly phone application as way to relieve pain. All the components and elements of the application are designed with the needs of the user in mind. The Alleviare application does not only act as the products interface, but contains information pages, stories that can be shared and viewed with other users, and a journal to help keep track of menstrual cycles. With this project I wanted to turn my negative experiences with Endometriosis into a positive one that others can resonate with. I want women who suffer from the condition to feel connected and empowered, knowing they are not alone.
Bachelor of Design (Hons)
Industrial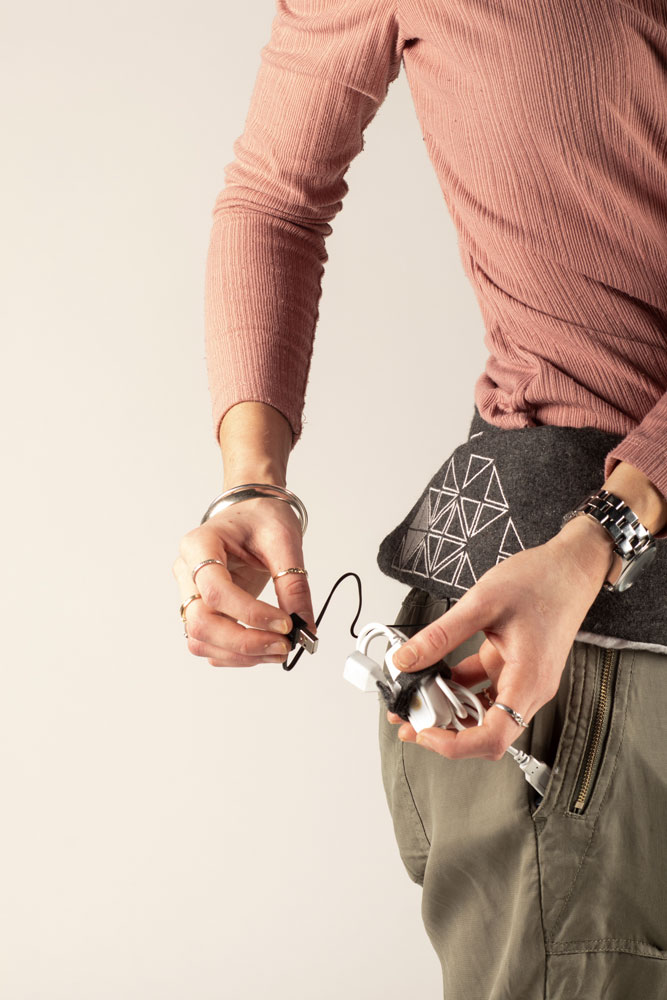 This photograph shows how the wires from the heat pads connect to the temperature controller.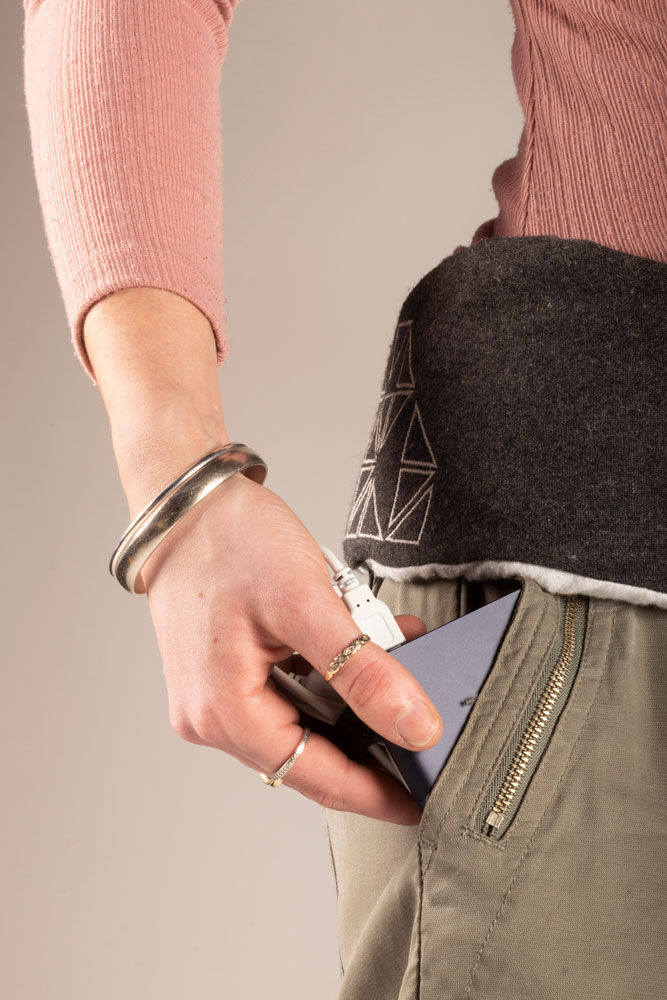 This photograph shows an in context view of the heat pads being connected to a portable phone charger.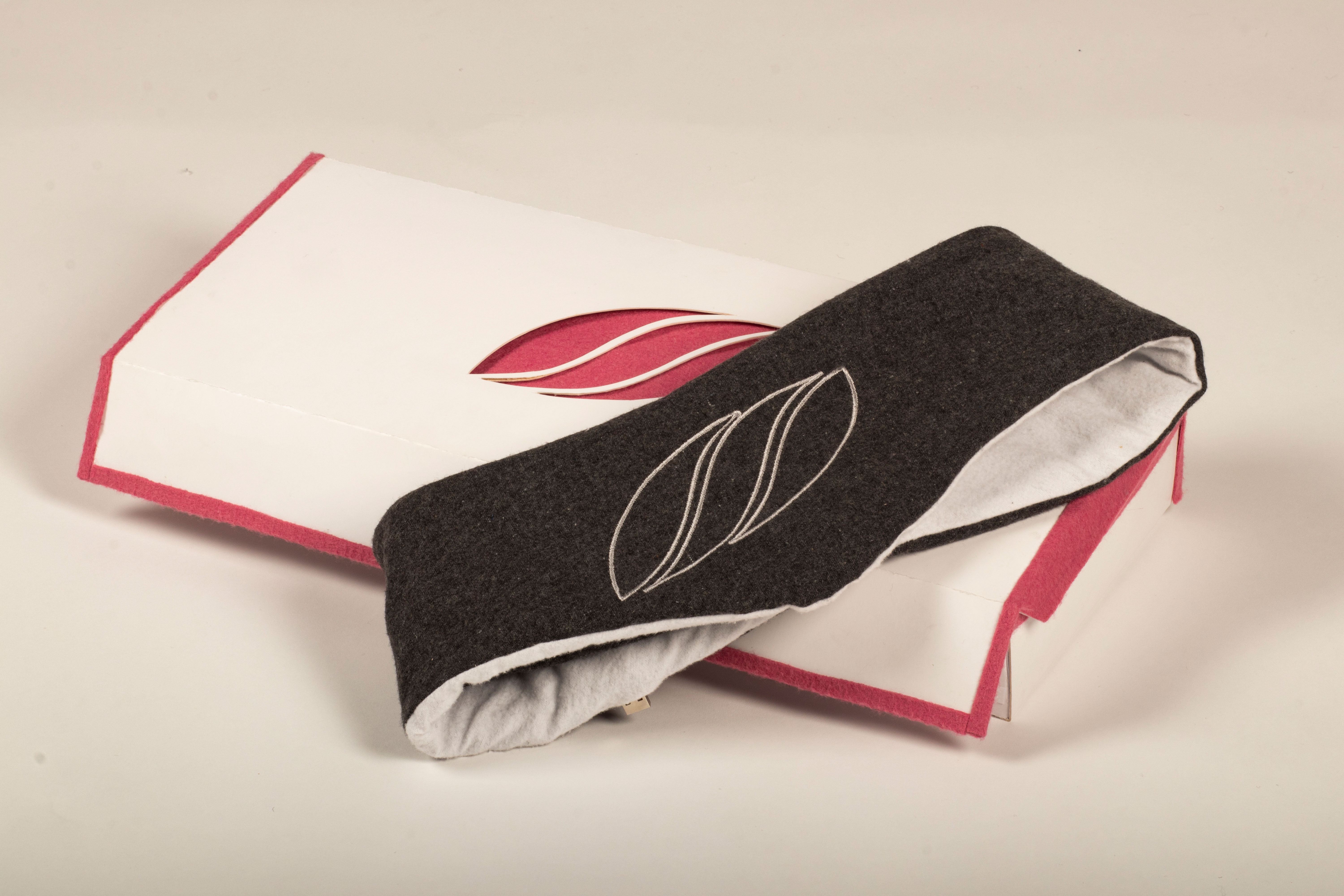 An overview of the product, The Alleviare