Jack Tapley
Stellers Eider
Information
New Zealand has an abundance of underutilized coastline.
My project is based around encouraging people to try something new and exciting in New Zealand waters and try surf kayaking while aiming to create a less daunting experience for first-time users. Surf kayaking, a sport popular in Europe that has not had the same following here in New Zealand, a shame as our gnarly beaches provides us with an assortment of waves we should be more thankful for. My research found that one of the big reasons why people dont take to surf kayaking was based on the premise that if they tip, they felt trapped and that they may drown. Having a kayak with a basic strap system, or no straps at all is a great way to get rid of this stigma, as well as a kayak that can duck dive, to help get through the waves easier without having to know the complex rolls when in action.
Bachelor of Design (Hons)
Industrial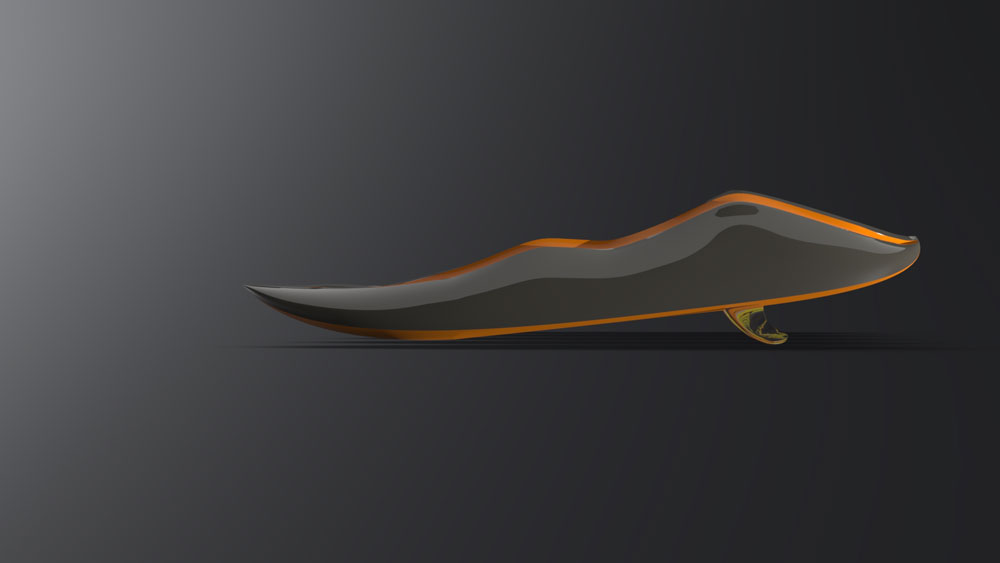 Render of Steller's Eider in side profile.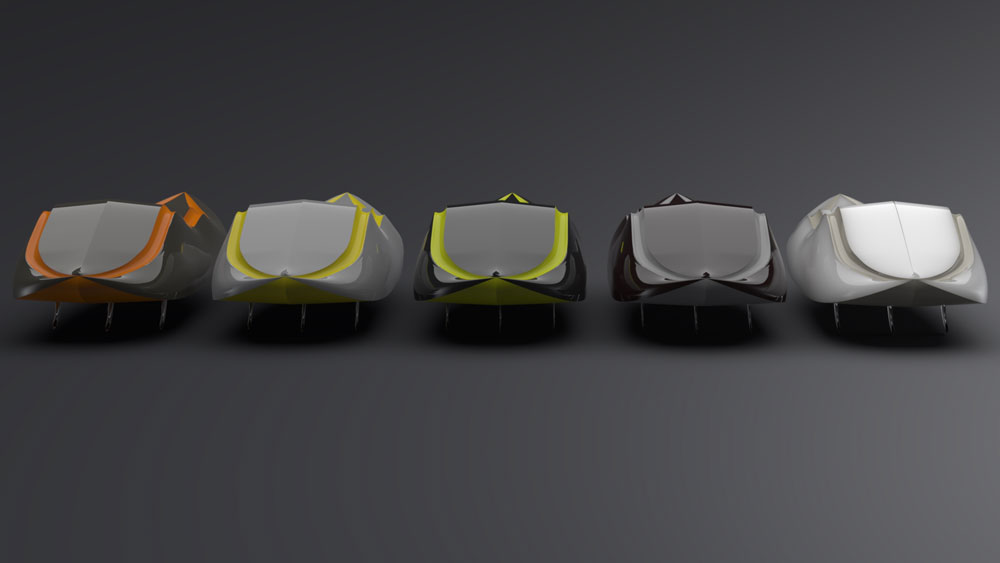 Renders of the different color variations.