Information
Taute is a prosthetic breast extension for women who have had mastectomies from breast cancer. With ever advancing technologies in prosthetic design, I noticed a lack of design and development when it came to the functional breast. I am giving women who have had mastectomies from breast cancer, prior to having children, the choice for a realistic breast experience when nurturing their children. On display is a generalised version of the parametric design. As the lives within a customisable system, the shape, size and colour will use digital tailoring to change between users. This product and system will fit smoothly within existing healthcare and prosthetic systems, although as the market area is finite, it will not be an affordable product for all. There is also option for the market for Taute to be extended to others such as fathers, gay couples and women with lactation issues.
Bachelor of Design (Hons)
Industrial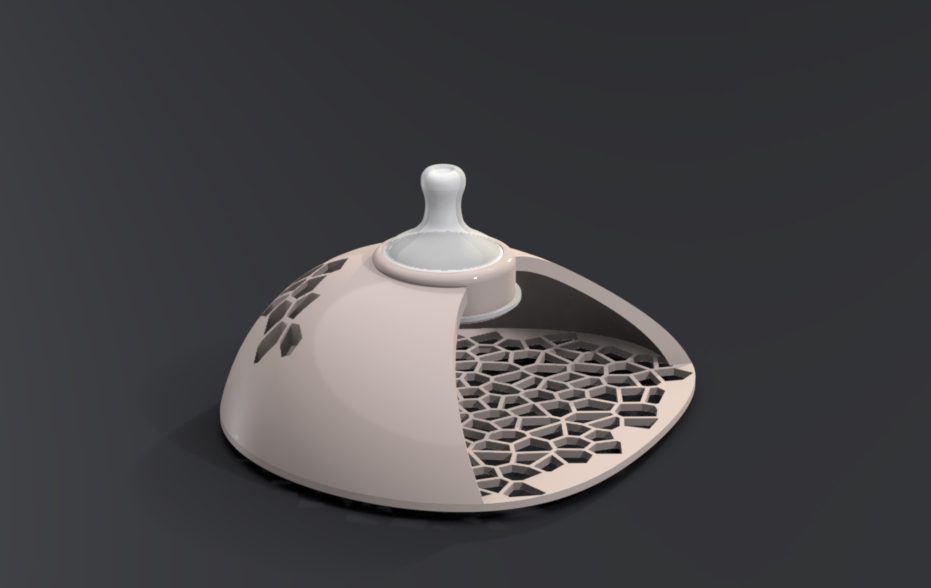 Rendered image of Tatue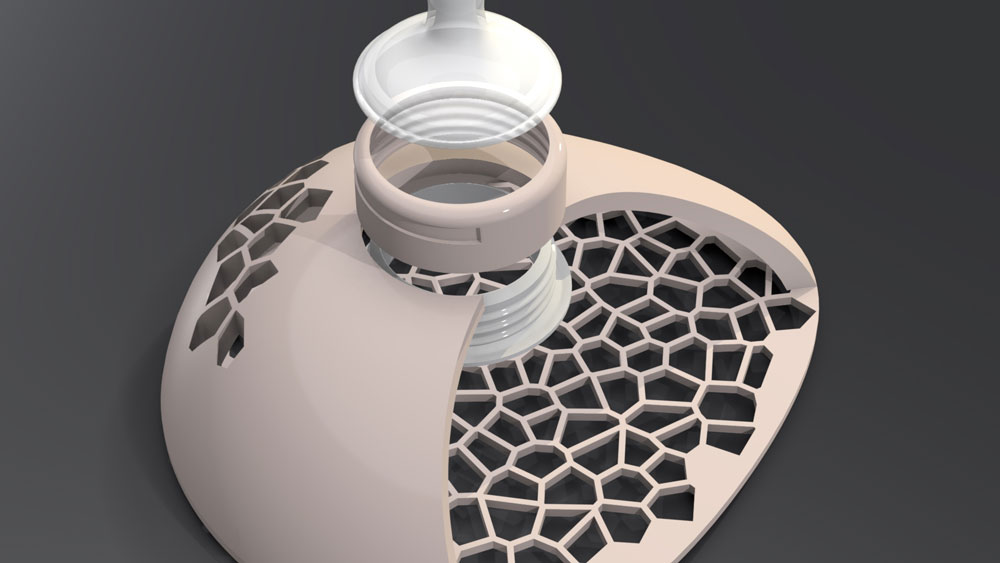 Exploded view of the product.