Joshua Taylor
Autoluminescent
Information
Autoluminescent is the luminescent quality of a substance  due to energy originating within itself.

This design investigation, is an exploration of  ceramic material and  casting methods, and its application to the table lamp. Mimicking the process of metamorphism, by firing a variety of clays, sands and rocks to 1260C. The sedimentary red rocks proved to have a particularly volatile effect; creating ulcers in the surface of the clay body, where it sprouts through.
The lamp design was a response to this material transformation, utilising the irregular surface to separate ceramic parts which act to diffuse light. It seeks to further engage the user with a tangible, mechanical transition between ambient and task lighting.

Autoluminescent attempts to function exceptionally while pushing aesthetic and material boundaries.
Bachelor of Design (Hons)
Industrial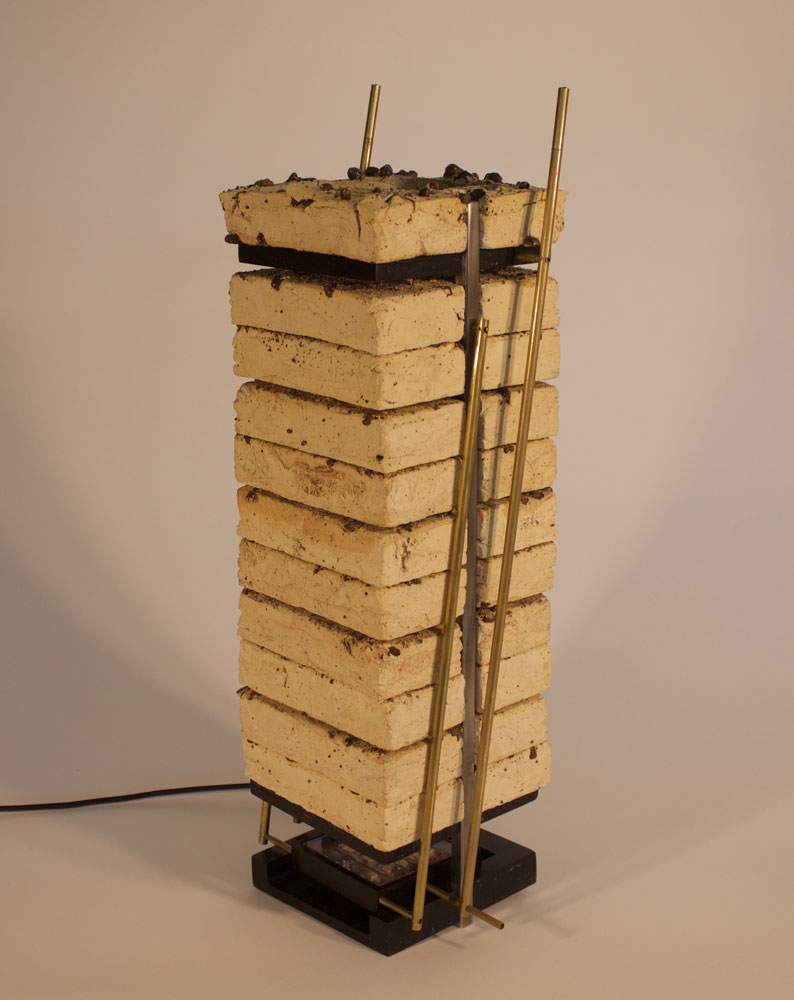 Autoluminescent, a table lamp made form ceramic, polyurethane, steel and brass.