Information
Having grown up in a family where camping and road tripping around New Zealand has been a regular occurrence, I have a natural curiosity for alternative ways of living - more specifically, tiny homes and off-grid living.

Through design, I wanted to make tiny-home living more appealable. Because of the nature of off-grid tiny homes, they are fully independent of any municipal system. I focussed on designing a water harvesting system specifically for a tiny home. Through surveys, interviews and site analysis: I located the catchment component of a water harvesting system as an issue.

My final design is a modular solution that extends the water catchment area of a tiny home. Having to fit within NZTA parameters, the extension is easily set up and put away for when the home is relocated. Inspired by housing awnings, the extension also provides more livable space for the user while protecting the housing materials from the elements, and in turn, extending the life of the home.
Bachelor of Design (Hons)
Industrial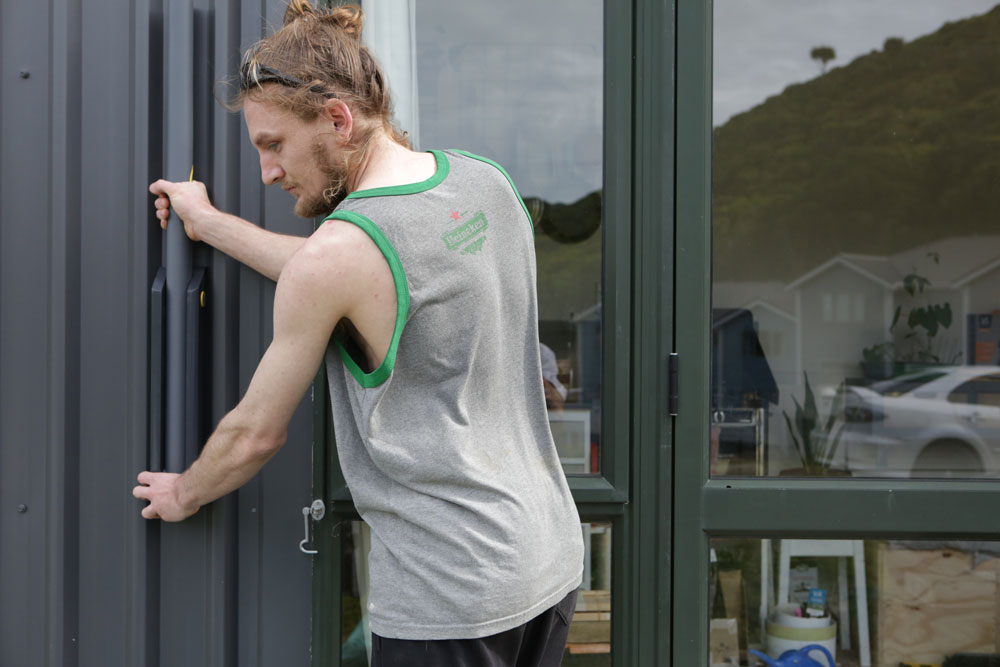 User interacting with bottom section of railing.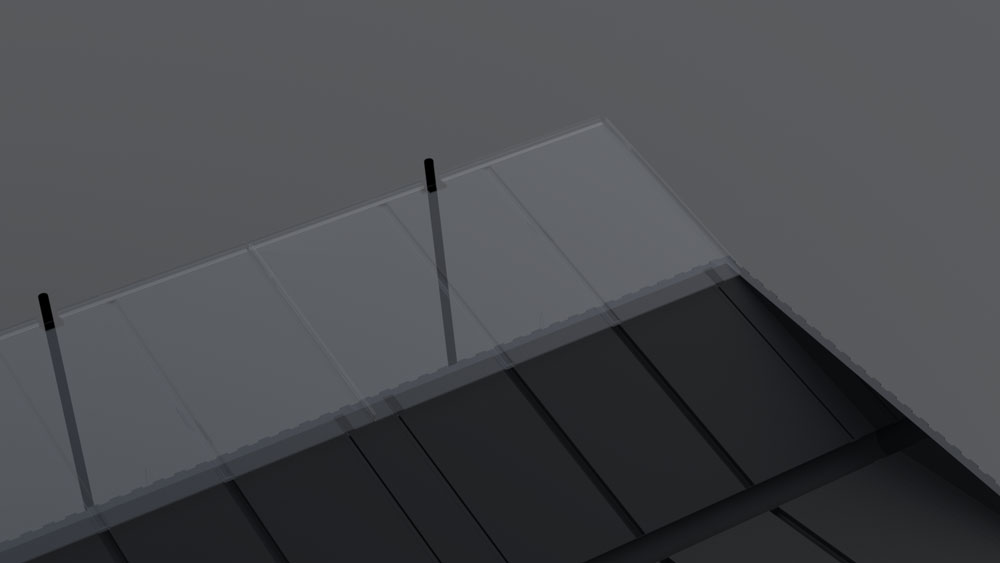 The modular system on a tiny home, with extensions put away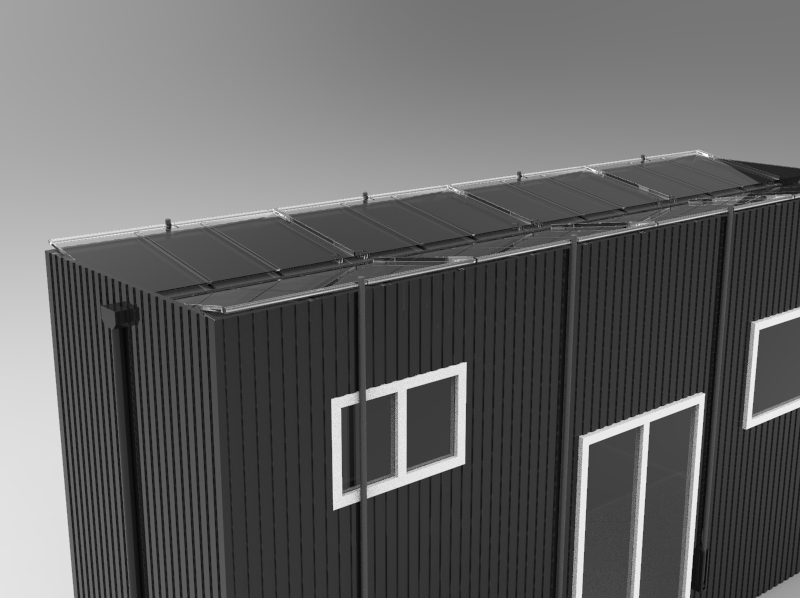 Modular component at full extension