Reuben Agnew
Public seating for a windy environment.
Information
The aim of my project is to enhance the experience people have when using public seating. Through my research I discovered the importance of public seating in urban spaces. I found that most people don't give a second thought to why it is important because to them, a seat is a seat. From this I decided to create a more distinctive experience in the use of public seating. The product I have designed is a large bench constructed of Corten steel with acacia slats. The bench flows into an overhanging canopy made of individual fiberglass branches with the intention of using the wind to create a mesmerizing display of movement. The idea of using the wind was influenced by Wellingtons windy culture and trying to focus on embracing the wind in the aesthetic of the design rather than trying to resolve it as an issue.
Bachelor of Design (Hons)
Industrial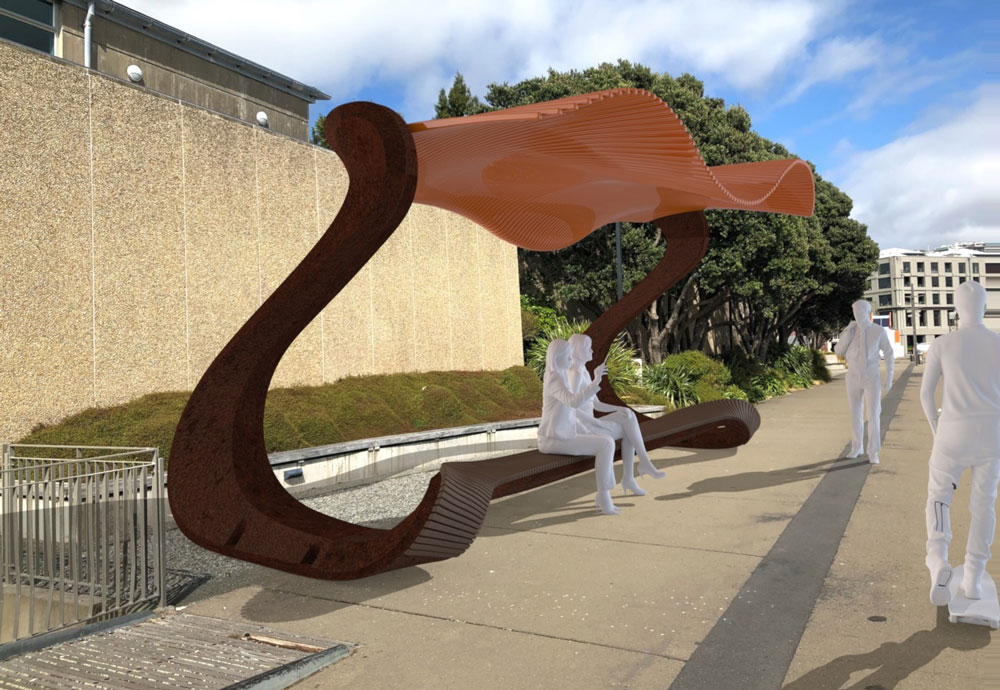 context shot of bench installed on Wellington waterfront.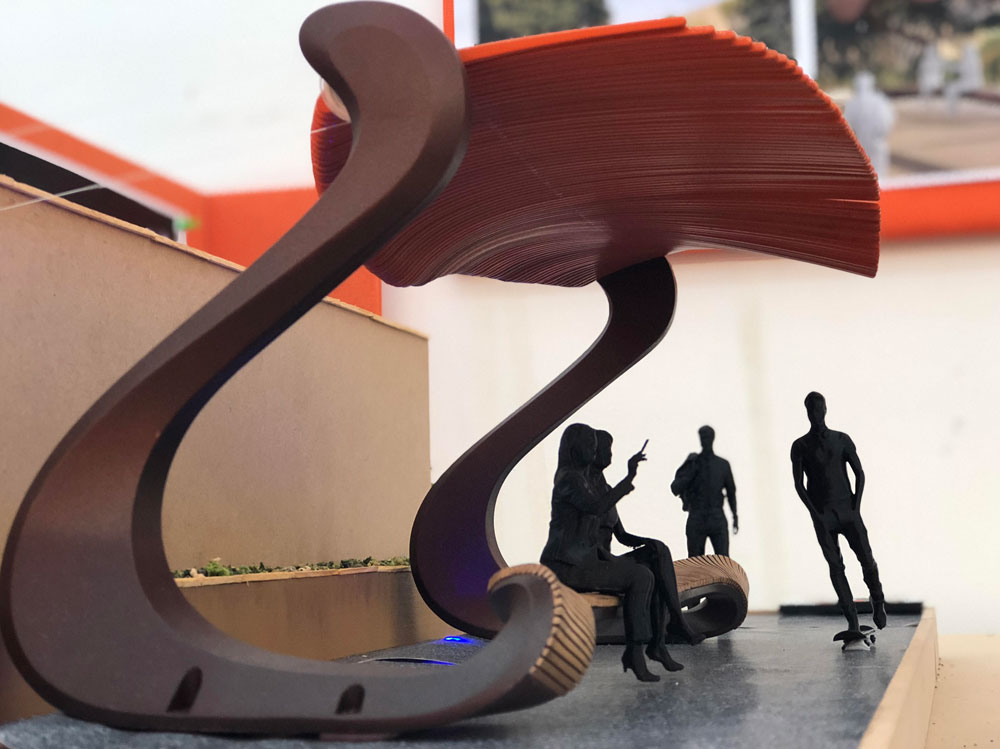 1:20 scale model.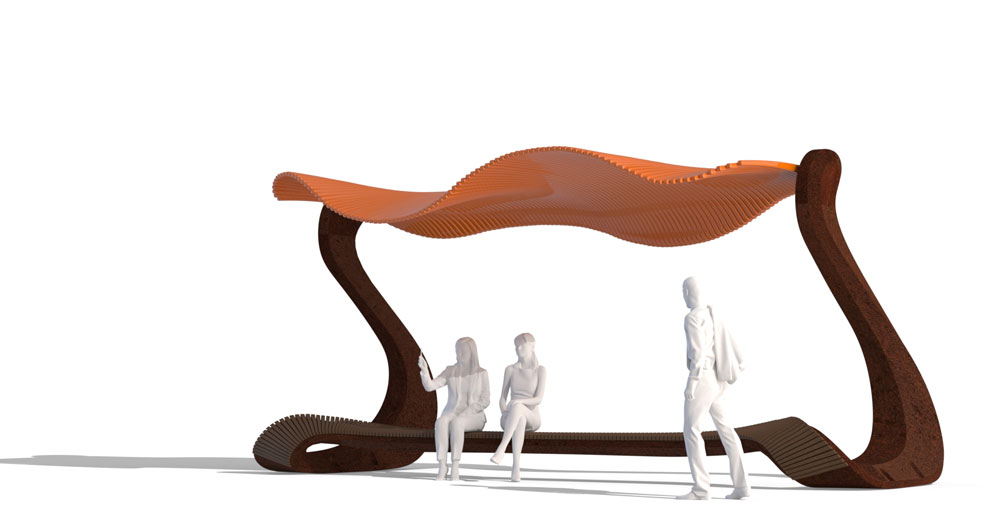 User interaction render.