Sian Hosking Berge
Bou Bike
Information
The inspiration for my design came from my experience building in my Poppa's workshop as a kid. I decided I wanted the outcome to be something the child could build with a parent or caregiver as a relationship building experience and then use and be proud of. I wanted this to be a series of ride on toys for 2 - 5 year olds, received flat pack and constructed using basic tools. A toy that transforms using the same pieces so that the building experience extends past the initial construction. This being a trike to balance bike to scooter that adjusts in height so that it grows with the child.
Bachelor of Design (Hons)
Industrial
Website/portfolio
Email
LinkedIn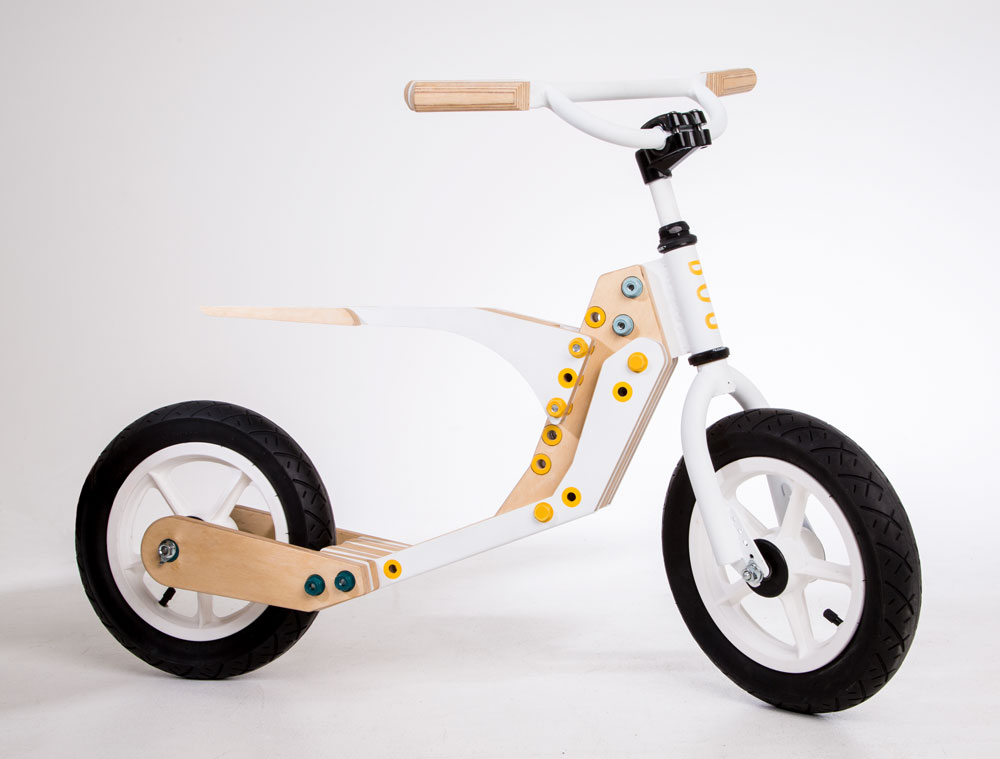 Bou Bike, built as a balance bike.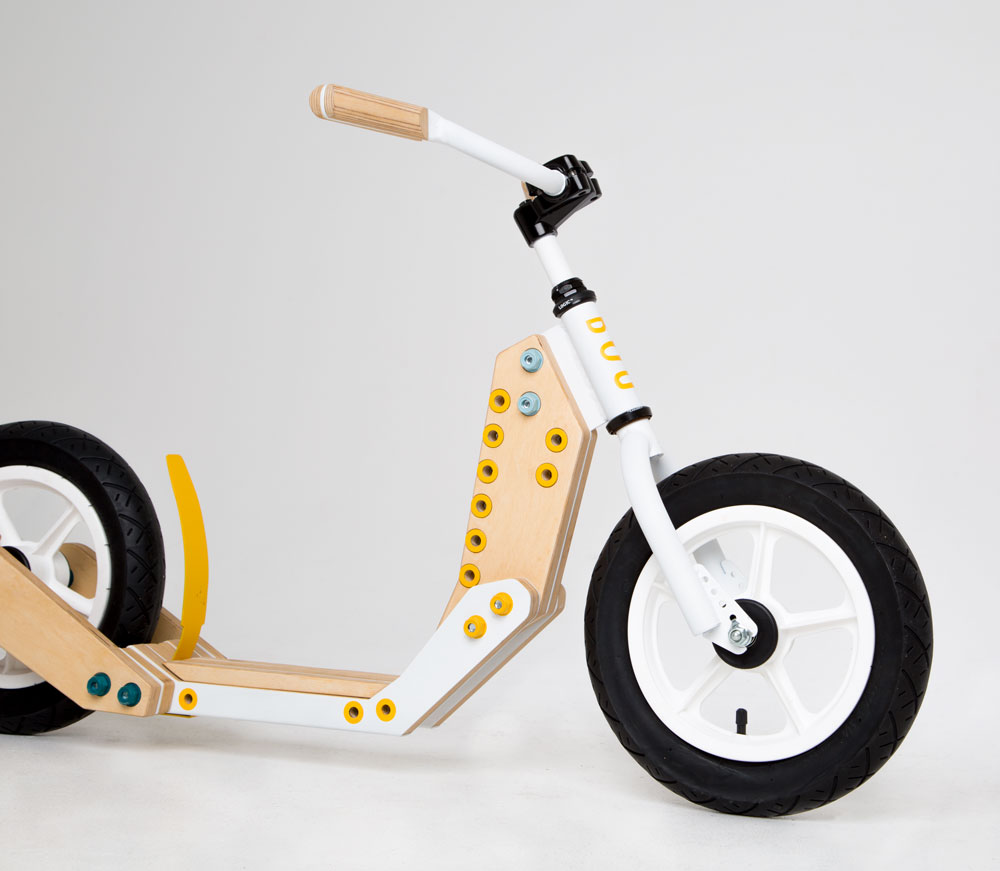 Bou Bike, transformed into a scooter by removing the seat, adjusting the form and adding a foot plate and brake.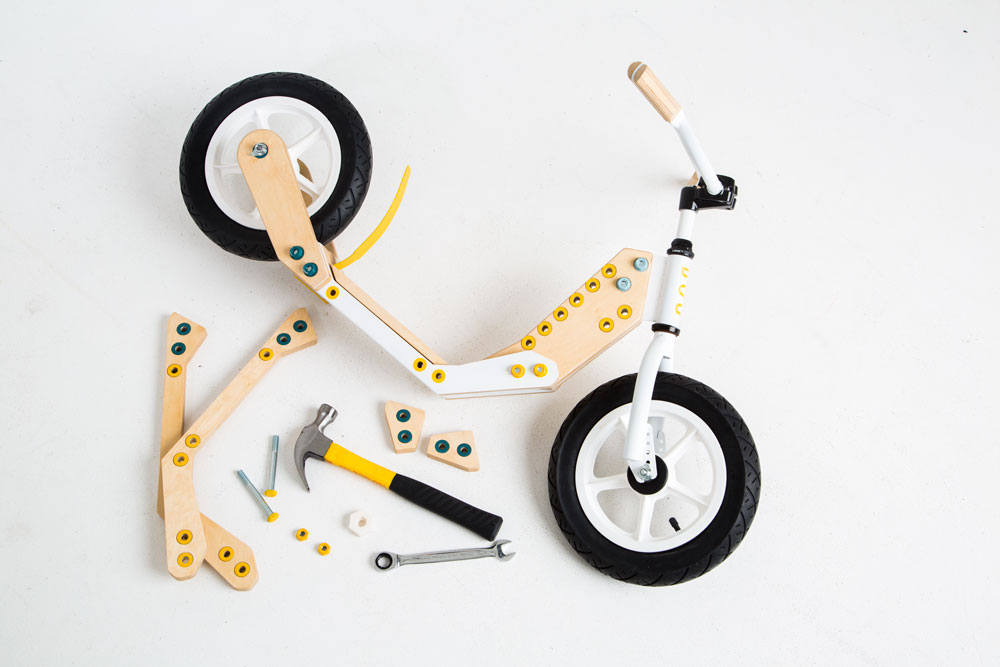 Bou uses basic tools to construct and colour matches the length of bolts to where they go to make assembly straightforward.