Information
Food waste in the food service industry accounts for 103,000 tonnes of waste in our landfills every year. If business owners were more motivated to separate and manage their food waste, this number could be drastically reduced. Stylish but functional, tika integrates into the current workflows of a kitchen while standing out as a beautiful object to use. Tika uses hydraulic compression technology to compact the waste, making the food waste smaller and easier to collect while also saving business owners money on collection costs. On display here is a model of the bin to scale, showing the innovations integrated into the design including a build in magnetic cutlery catcher, plate scrapers embedded in the lid and LED lights to indicate when the trash needs to be compressed by pumping the foot pedal at the base of the bin. By designing tika I hope to make people more aware of the impact of the food service industry on our environment.
Bachelor of Design (Hons)
Industrial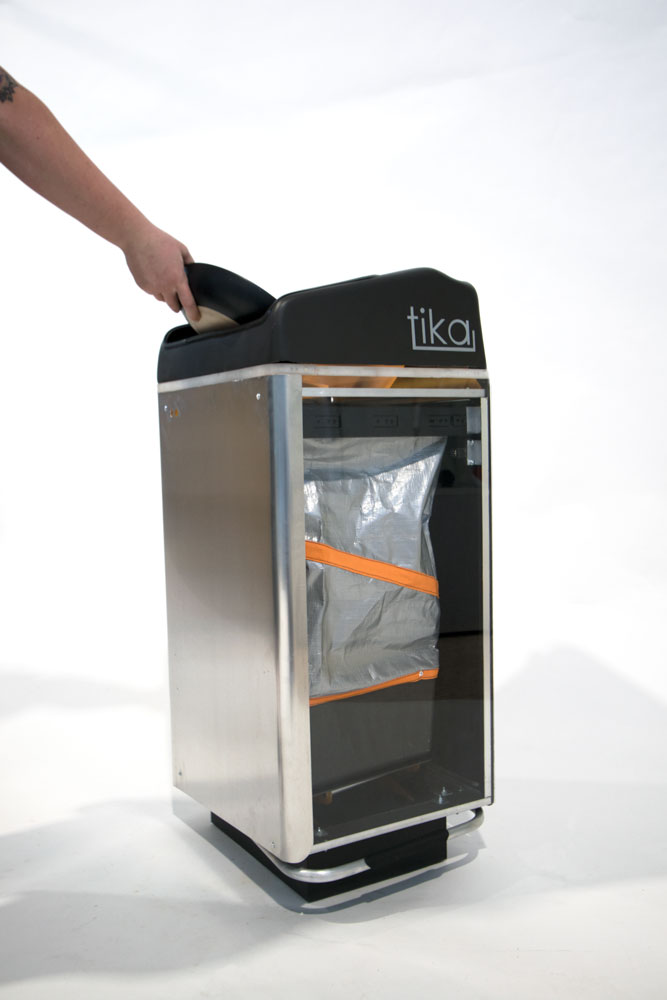 Tika; compressing food waste bin for commercial kitchens.