Georgia Bennett
Tumanako: A wellness Centre for Mental Health Care
Information
Tumanako is a centre designed to promote wellness for the mentally ill. This design has been carefully crafted as a holistic and sustainable, nurturing and inclusive place inspired by nature. Patients, staff and visitors are immersed into nature and daylight to create a stress- free, healing and caring place. The Tumanako Hub, being the central point of my design and the facility is accommodating to all, leaving people feeling relaxed and cared for.

As a Spatial Designer I enjoy creating experiences that enhance a persons physical, mental and emotional well-being through the connection of the outside environment. Specifically through healing architecture. Tumanako provides and place where people can come and feel safe, a place where they can rejuvenate and heal.   
Bachelor of Design (Hons)
Spatial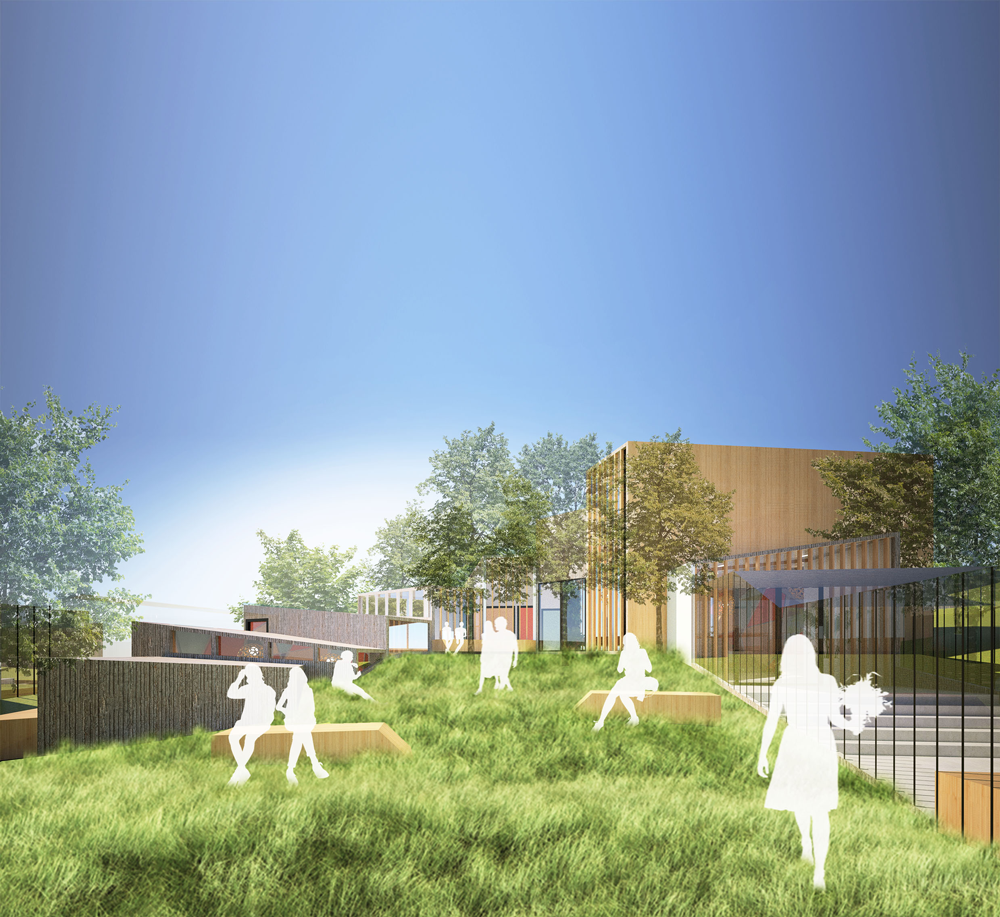 Exterior view of the Hub showing the connection between site and structure.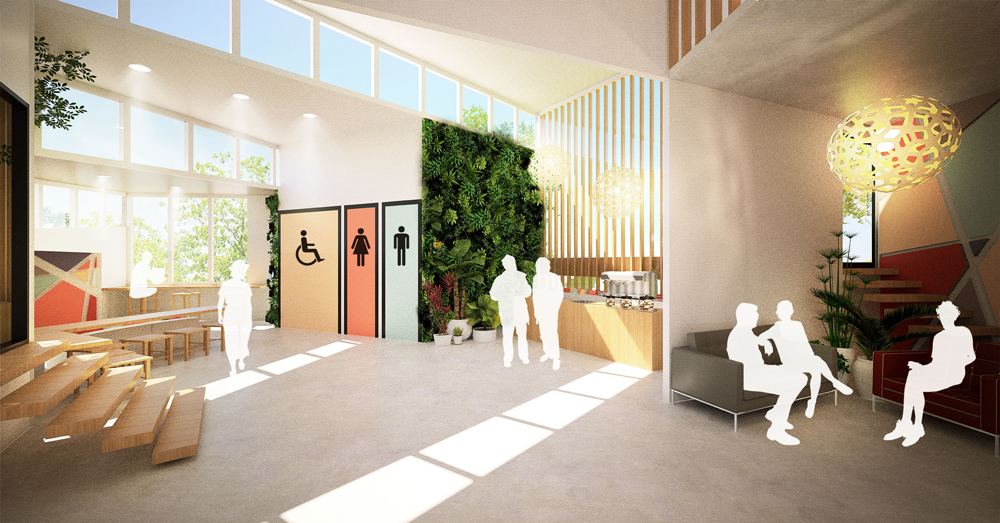 Interior view of the Hubs' entrance, foyer and cafeteria.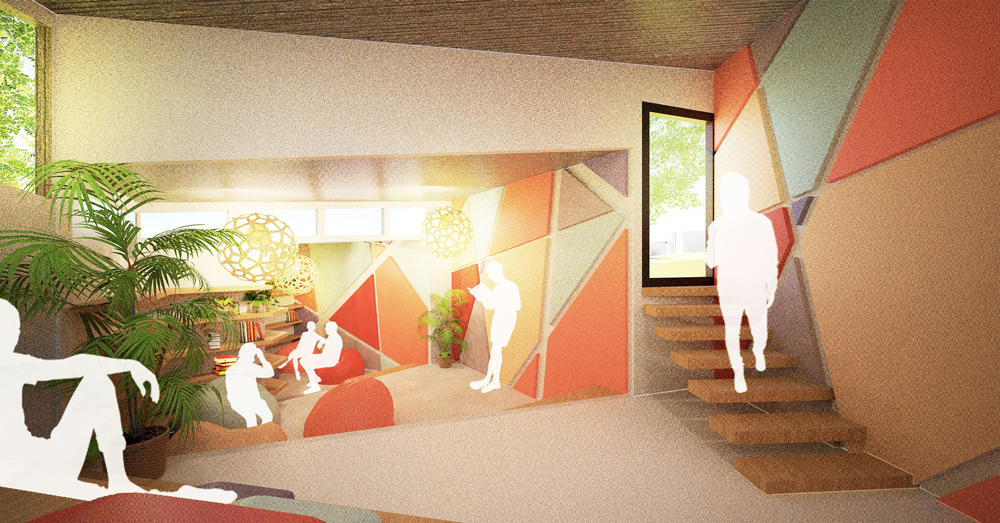 Interior view of the Hubs' library, study and relaxing area.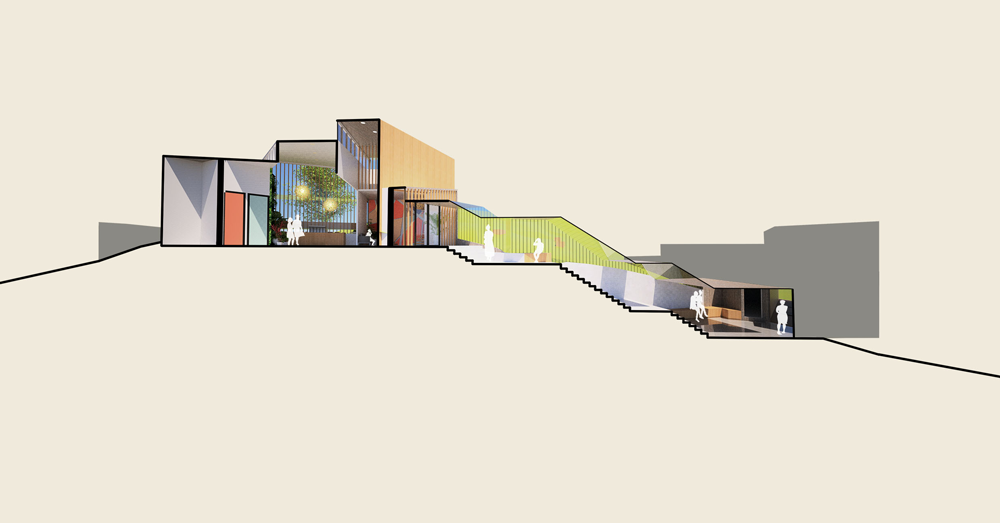 Sectional Perspective showing the journey through the tunnels to the central point being the Hub.