Information
Shed 8 is a contemporary art library that promotes a sense of serendipity and a non-linear way of discovery, encouraging users to move beyond their familiar choices. This library steers away from the traditional organisational systems in public libraries as the space orchestrates a web of reading rooms that each contain a curated selection of books. The content is changed on a regular basis and are curated based on different ideas or impressions.

Shed 8 embraces its harmonious coexistence with the surrounding landscape by blurring the boundaries between the interior and exterior. By maintaining this openness and transparency, the library evokes a strong sense of community for its users.

Shed 8 will provide a place for creative and freelancers who may not have a fixed income and can use the free library space to their advantage. Shed 8 will essentially work as a spatial incubator, clustering like-minded people providing spaces that encourage reading, sharing of knowledge and new ideas.
Bachelor of Design (Hons)
Spatial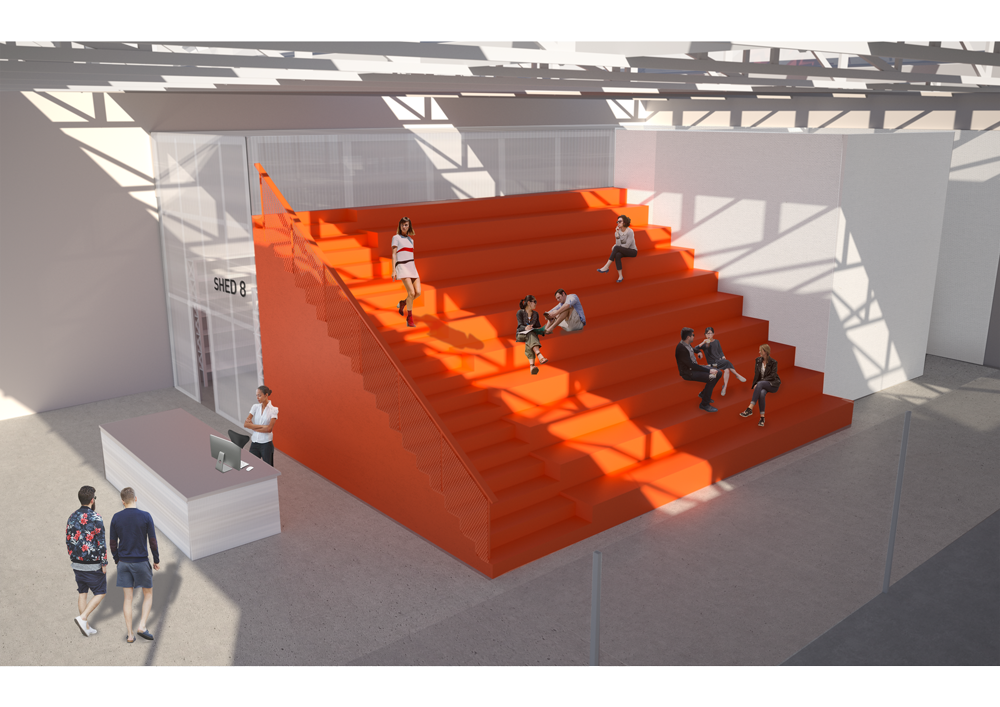 Image of visitors using the tier seating within the library space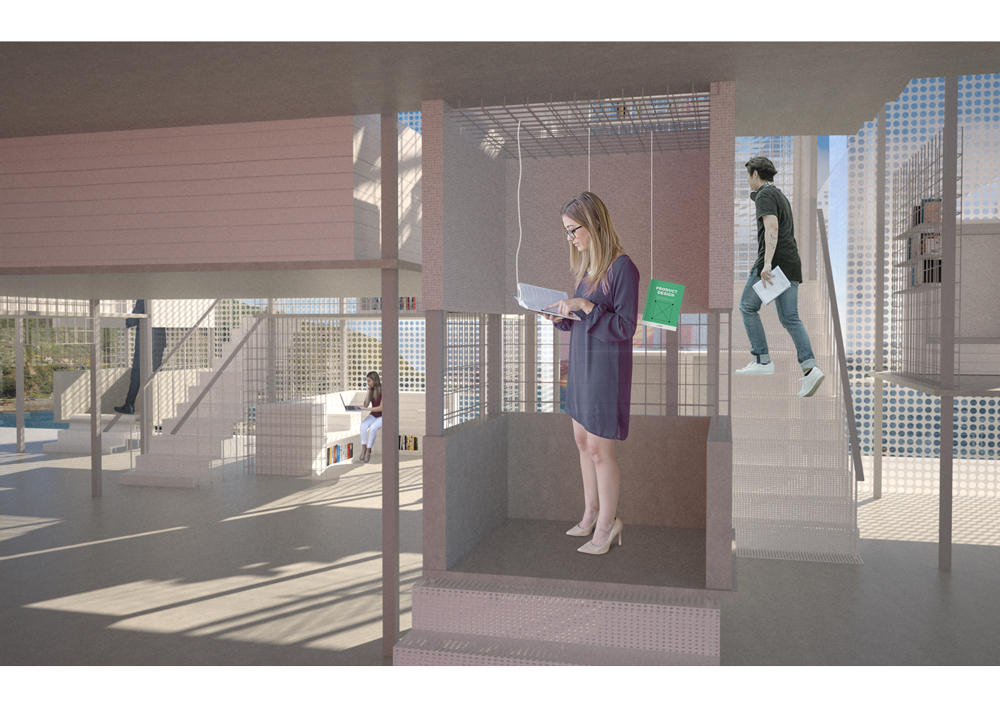 Image of standing room with hanging zines and catalogues to make for a temporary reading experience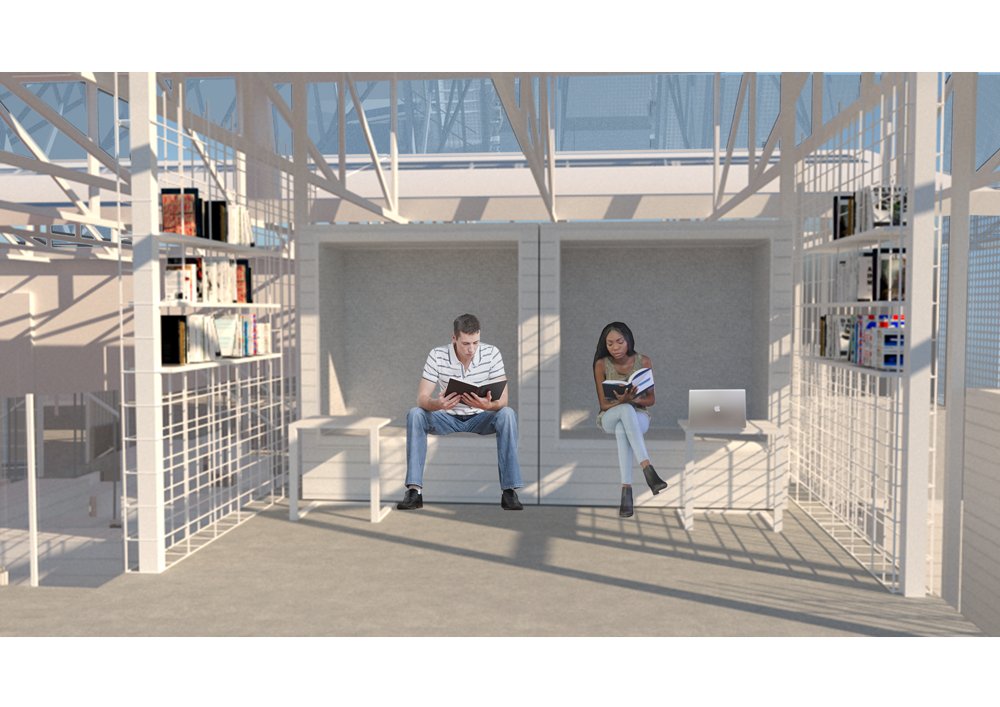 Semi-private reading rooms used by visitors