Kendra Wadman 
Infinitude; Intrinsic Motivation in the Workplace
Information
My research explores ways to enhance intrinsic motivation in the contemporary office work environment. While intrinsic motivation is a highly personal experience, my design is informed by the stabilising effects and notions of infinity from the earth's horizon line.

The design proposes the insertion of 'visual breaks' to control a person's peripheral vision and stationary experience to produce and maintain a degree of intrinsic motivation. Through interior architecture, these 'visual breaks' reduce the degree of enclosure and perceived levels of boundary usually experienced in conventional office spaces. Drawn from strategies of spatial illusion, such as ambient lighting, reflective surfaces and gradient colours, 5 staged moments within the space provide these visual breaks. They allude to notions of depth and a juxtaposition of proximity within a small interior working space.
Bachelor of Design (Hons)
Spatial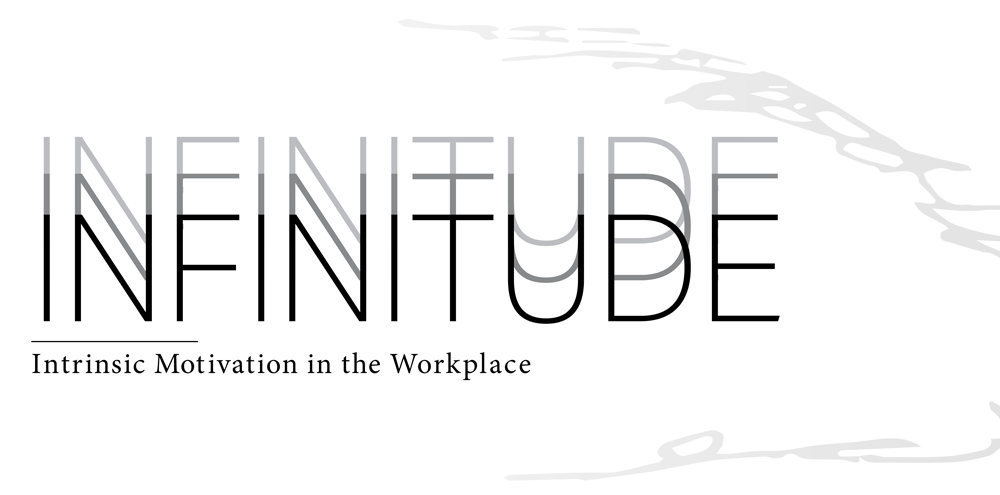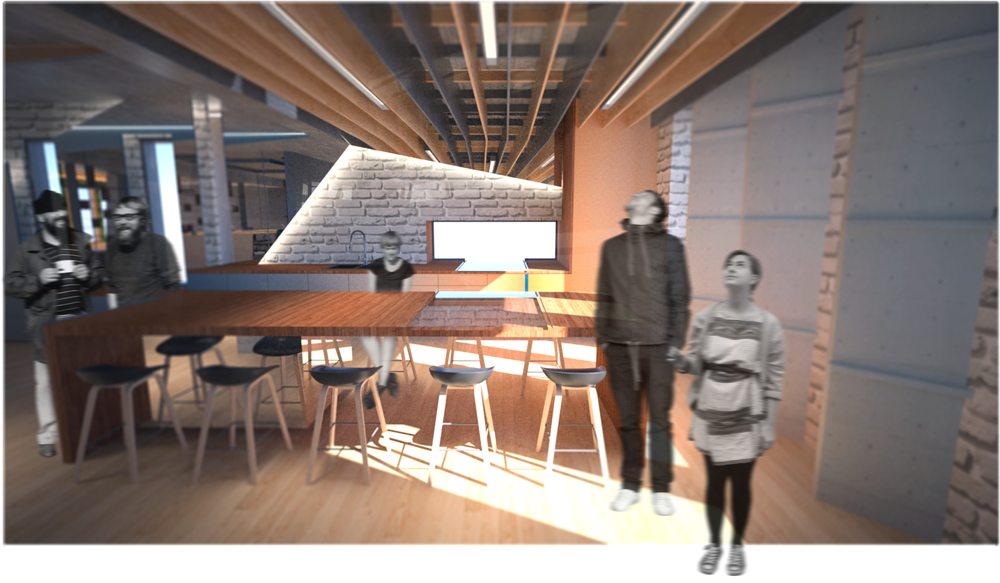 Inter-space Courtyard. Slats line the ceiling, pulling the eye to the reflective panelling as they seemingly puncture the wall. Extending the eye beyond the space.
Sectional Perspective of the Quiet Nook. The structure peels up from the ground and travels to the ceiling creating a recessed area offering partial seclusion.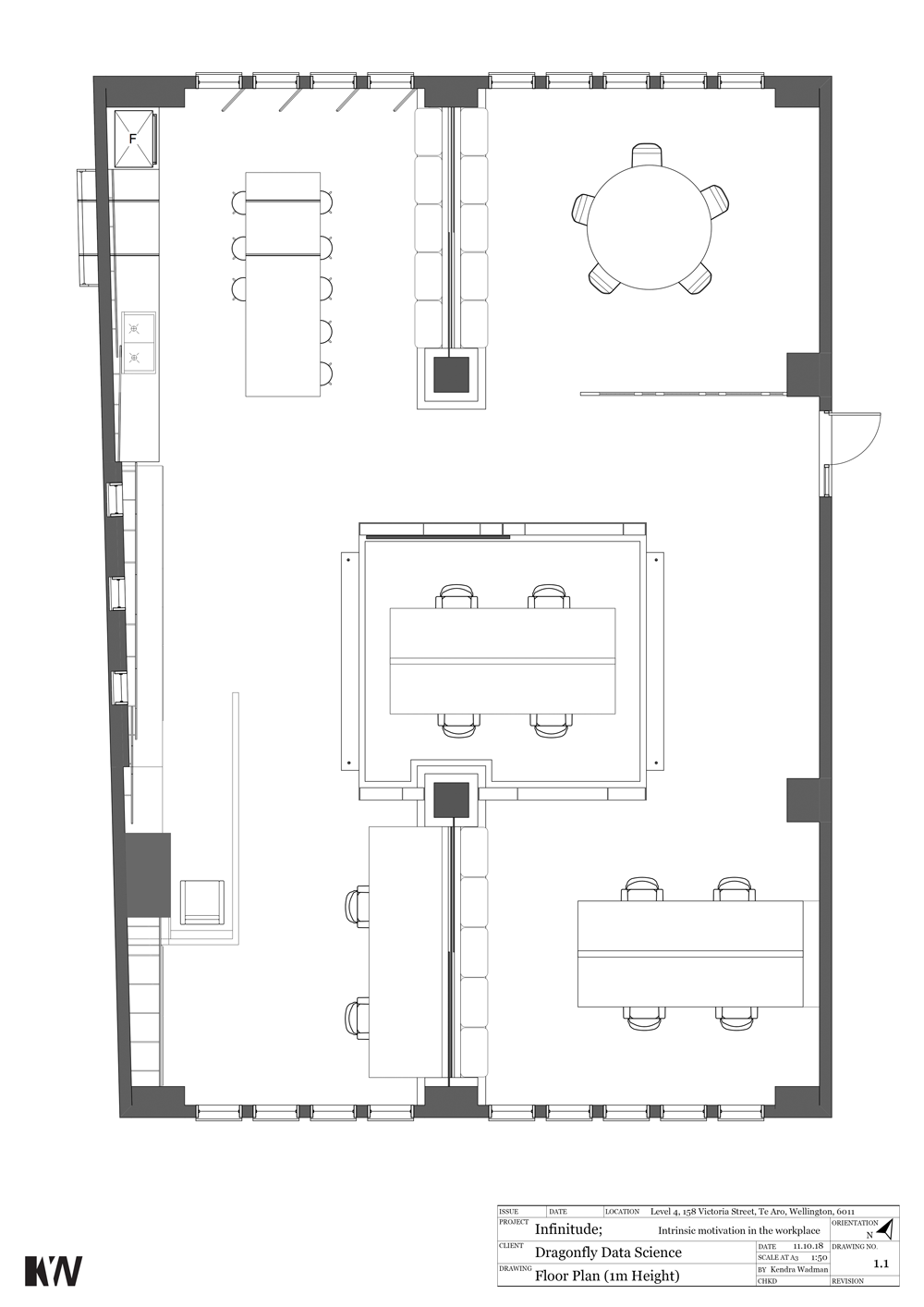 Plan View Technical Drawing of Infinitude.