Anna Milson
THE JOY PROJECT
Information
The lack of positive and engaging hospital interiors can often contribute to feelings of anxiety and stress for young patients during treatment and recovery. THE JOY PROJECT was created to alleviate the negative experiences of hospitalisation, through an infusion of colour and pattern. Comprised of magnetic wall patterns and surface prints, this collection focuses on providing variety; the magnetic patterns vary in complexity, enabling opportunities of individual creative expression by all ages of child patients (0-17 years of age). Maintaining the bold, bright aesthetic of the collection, whilst still incorporating the use of hospital-friendly materials, offers a wide breadth of application within the hospital environment, but also beyond.

Anna Milson is a textile designer who loves all aspects of the design process - from initial ideas to the final creation. She enjoys projects that have a strong focus on people and designing to positively impact the user.
Bachelor of Design (Hons)
Textile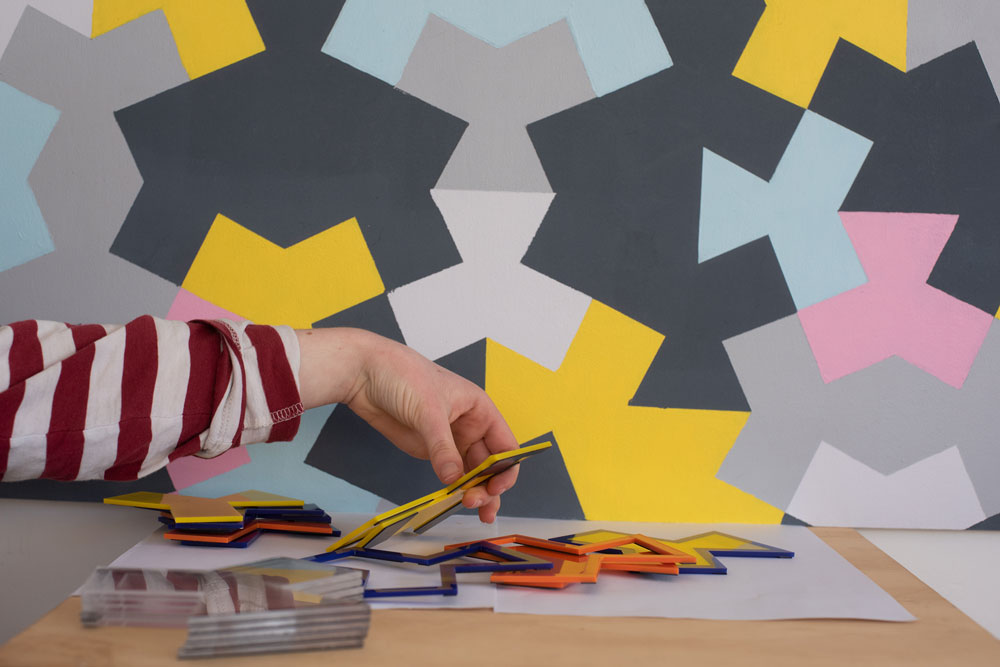 Creating unique patterns with the interactive magnetic wall panel.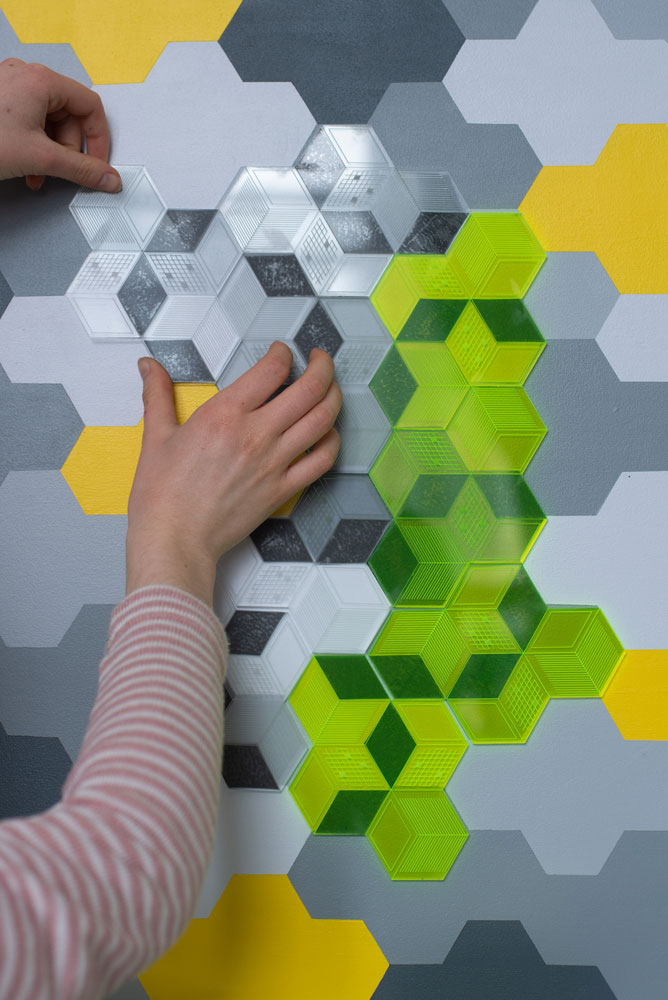 Laser cut magnetic acrylic shapes.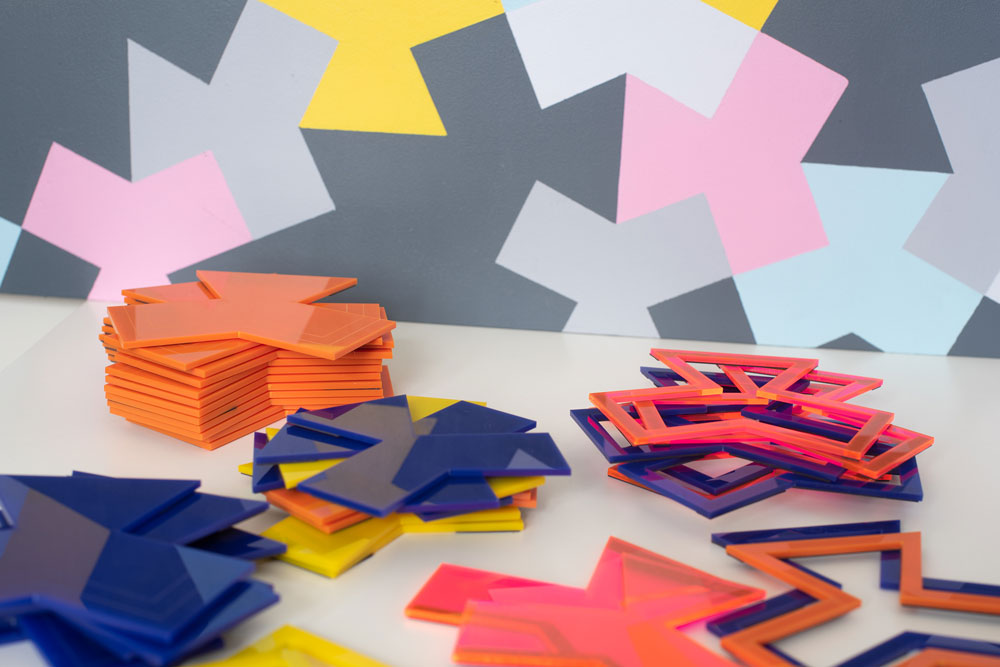 Exploring 3D effects with this geometric-inspired magnetic board.