Dora Remmerswaal
Eco Matter
Information
Eco Matter was inspired by the consideration and reflection of how we over-consume the earths resources. It draws inspiration from our planet and its natural ingredients in order to investigate new and innovative ways to create sustainable textiles for contemporary womenswear.

The collection features naturally hand-dyed protein and cellulose materials, using four natural ingredients gathered in Aōtearoa, New Zealand. Harakeke, Gorse, Kawakawa and Manuka produced each of these unique colours. The design for each embroidered textile has been inspired by the organic shapes and textures of these dye ingredients.

I am a textile designer passionate about exploring and reinventing new ways to create sustainable textiles.
Bachelor of Design
Textile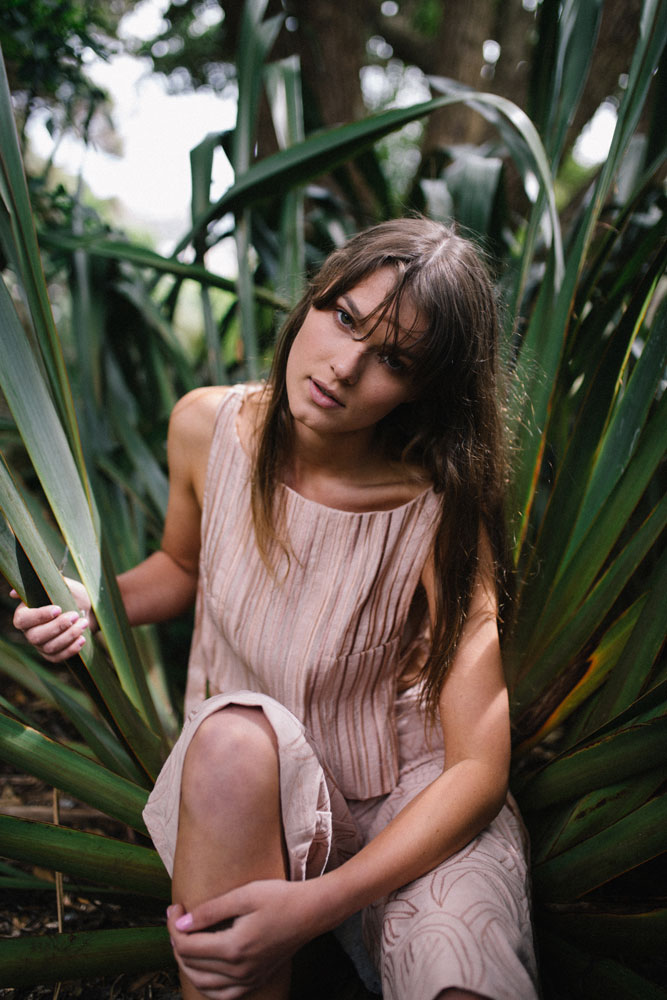 Digitally Embroidered || SILK + COTTON || Dyed using Harakeke Model || Ella Baigent-Brown || Photo Credit || Andrei Talili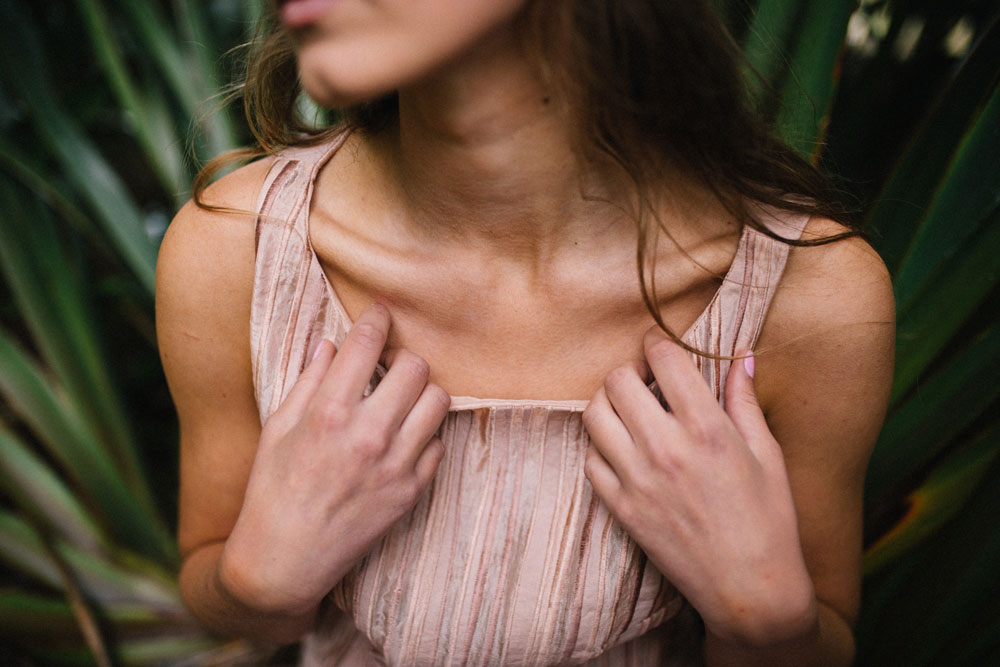 Model || Ella Baigent-Brown || Photo Credit || Andrei Talili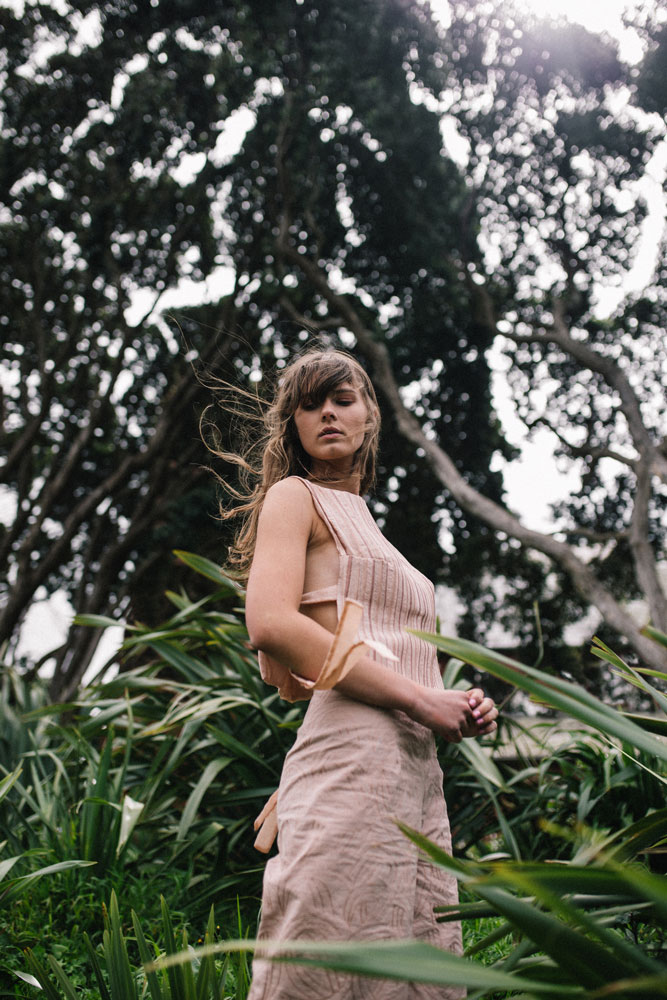 Model || Ella Baigent-Brown || Photo Credit || Andrei Talili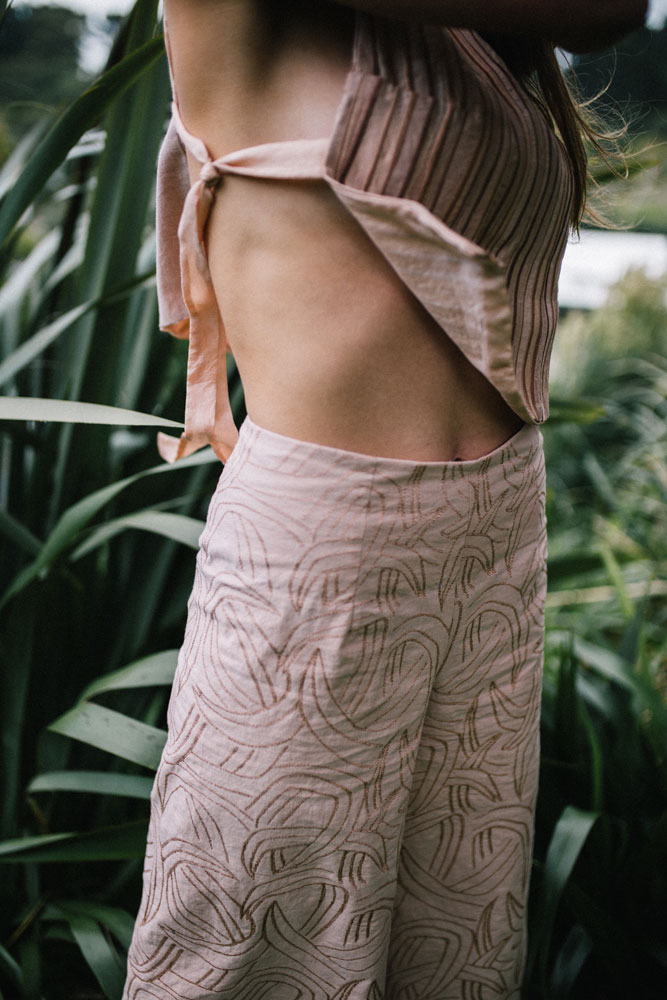 Model || Ella Baigent-Brown || Photo Credit || Andrei Talili