Emma Price
Drawing Breath
Information
Throughout my project I have actualised the possibility of communicating the ephemeral qualities of a meditative state through textile making practices.

I have refined my process to encourage underlying principals in meditation and yoga practices such as present moment awareness, breath, flow and repetition.

The process that best encouraged this state is in the acts of setting up and weaving on the loom, as captured in the video.

To communicate my experience, I have delicately woven a wall hanging that simply evokes the sensation of drawing and exhaling a deep breath through harmonious colour, texture, weight and pattern. Alongside this work I have produced a series of woven pieces that also speak to the clarity, space, fluidity and groundedness that the breath can positively encourage.

I encourage you to take time to reflect upon the intricacies of the handmade work, and in doing so, take a moment to breathe.
Bachelor of Design (Hons)
Textile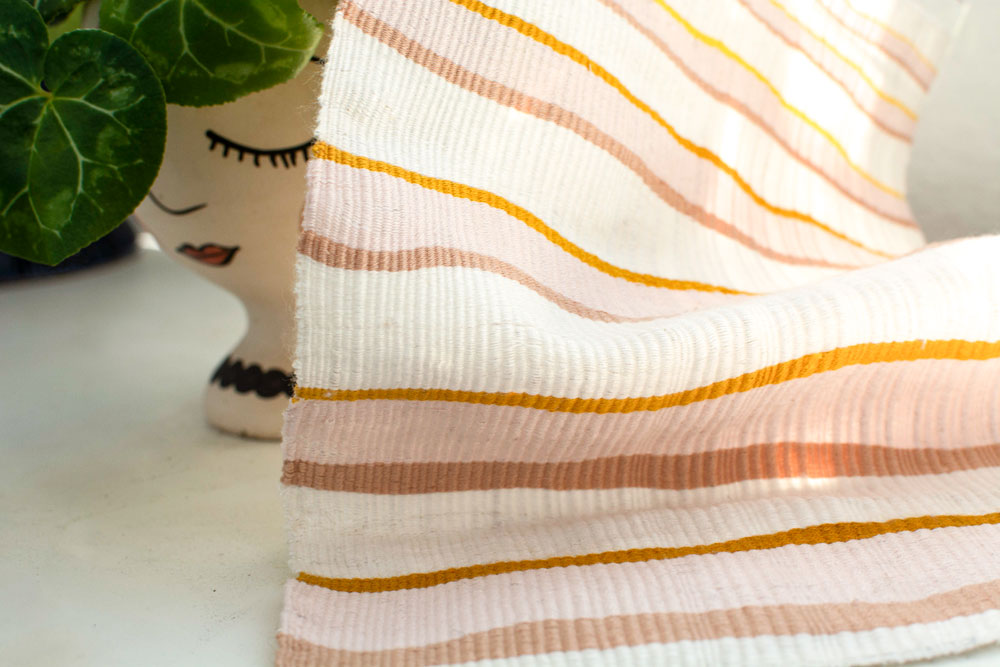 In... & Out. Woven Wall Hanging. 68cm x 1.2m. Cotton, Linen, Silk.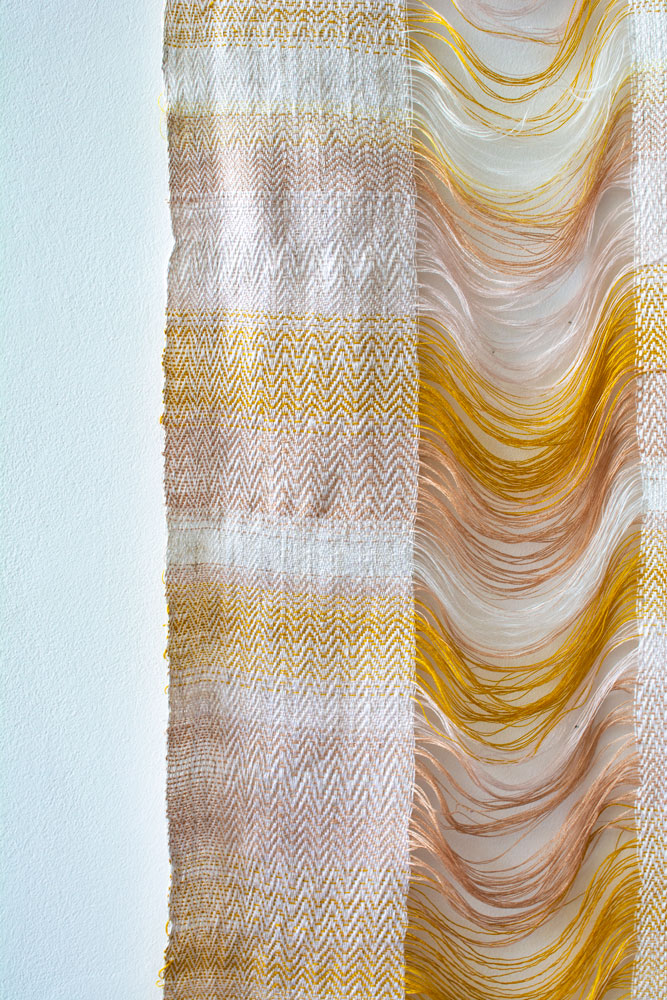 Energy Flow. 24 x 32 cm. cotton, linen, silk.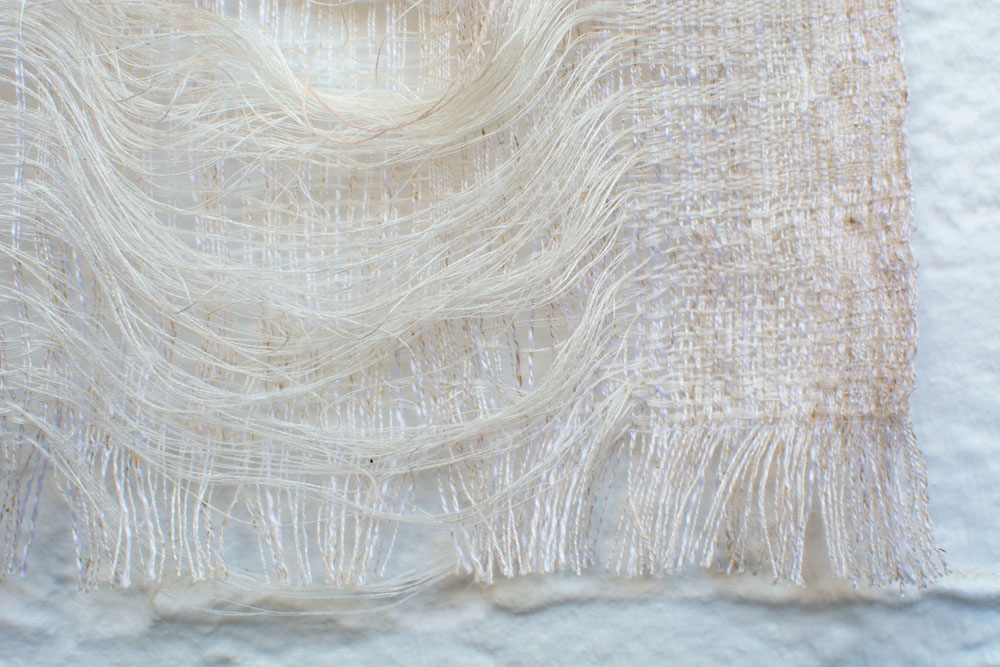 Creating Space. 25 x 38cm. cotton & linen.