Lucy Polson
Out of Bounds
Information
'Out of Bounds' is a print and embroidery collection which explores the importance of continuing to play make-believe into adulthood. It aims to help adults tap back into the make believe headspace through immersive and colourful pattern. The virtual reality programme Google Tilt Brush, is used to generate imagery in a playful and matured manner from drawing as a child. The prints have been turned into a collection of dress ups with oversized cut-out shapes, like paper doll dresses. The dimension of the textile is transformed from 2D to 3D through the enhancement of an Augmented reality app that is made for the collection. When recognised on an iPad screen, 3D drawings from Tilt Brush are projected from some of the dress ups, allowing the viewer to step into an imaginary space away from reality.
Bachelor of Design (Hons)
Textile
Email
Website/Portfolio
Instagram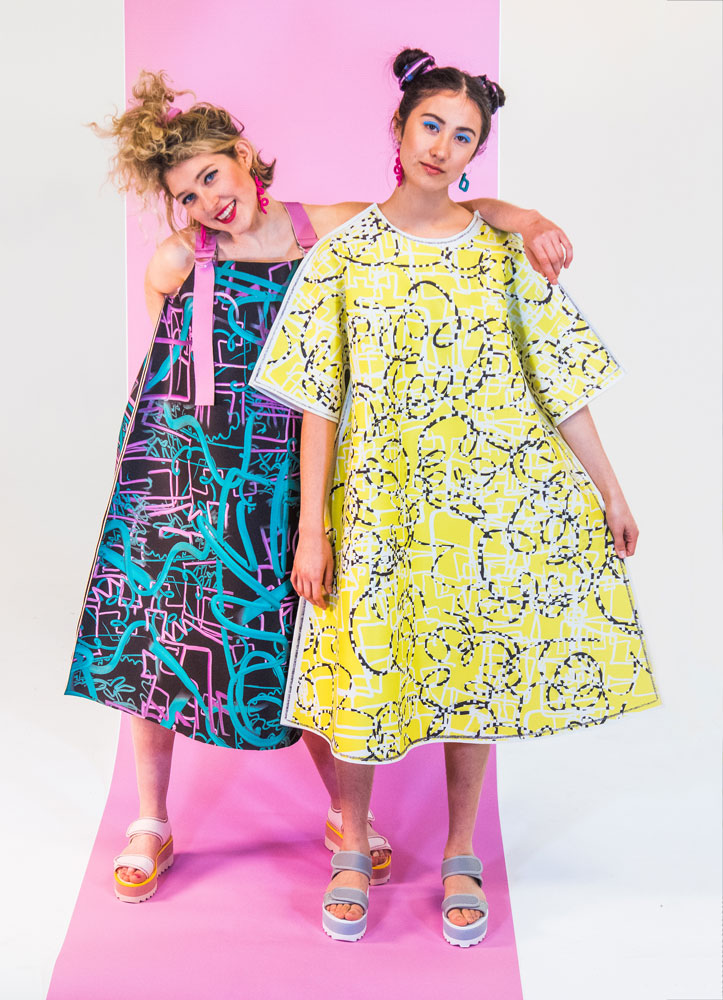 Eugie wears Jungle Gym dress, Phoebe wears Yellow QR Cloud dress which can be enhanced with the Out of Bounds App.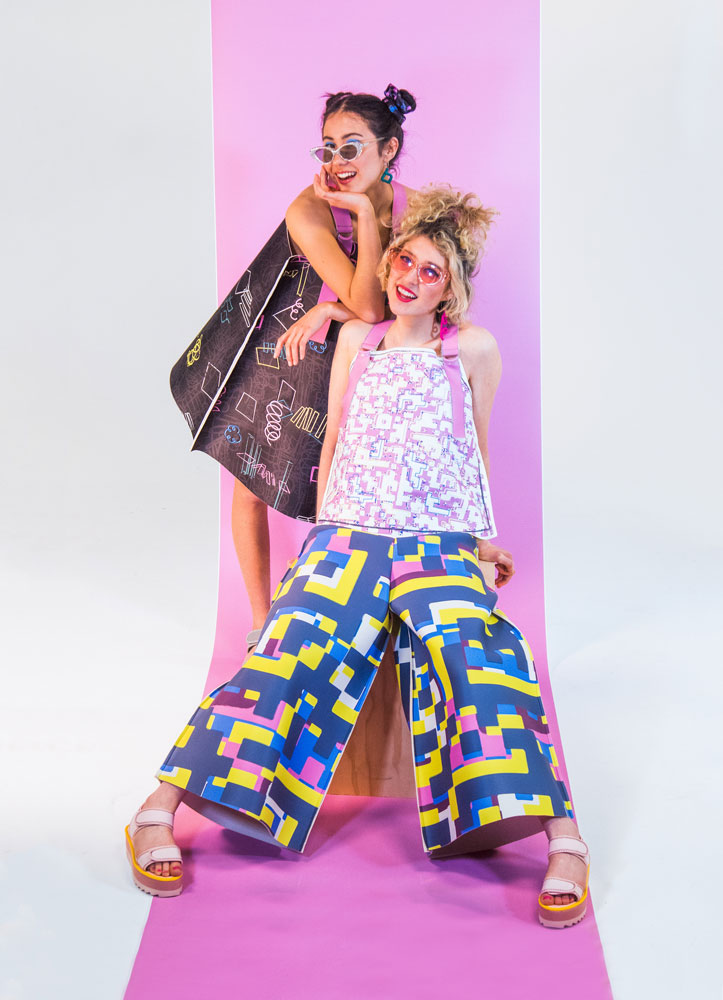 Phoebe wears Playground dress which can be enhanced with the Out of Bounds App, Eugie wears Fairy Bread top and XL Sprinkle pant.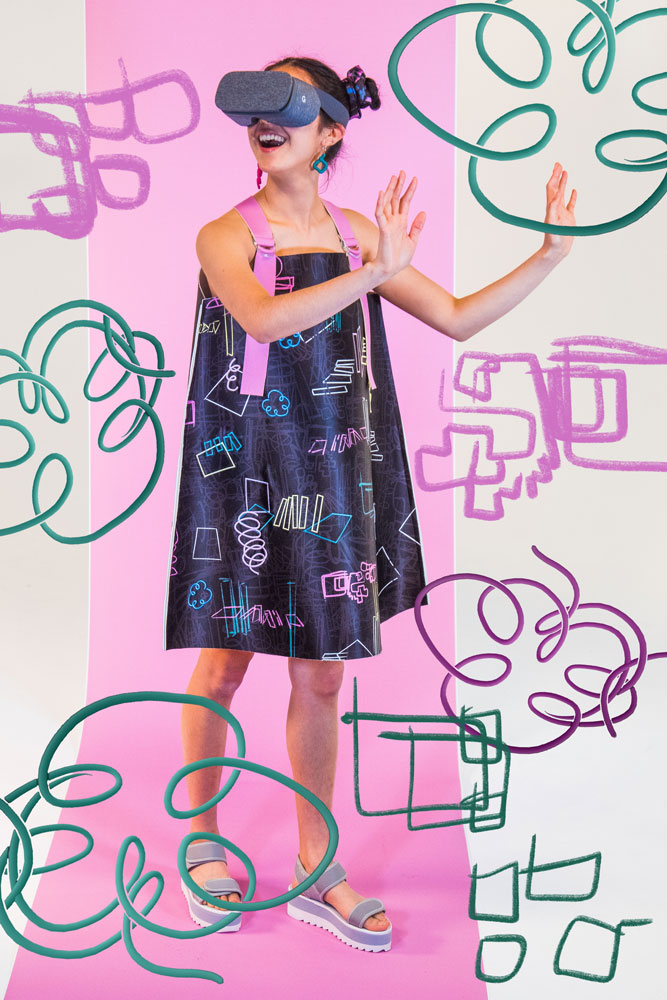 Phoebe wearing the Playground dress enhanced by Augmented Reality, stepping into a make-believe dimension.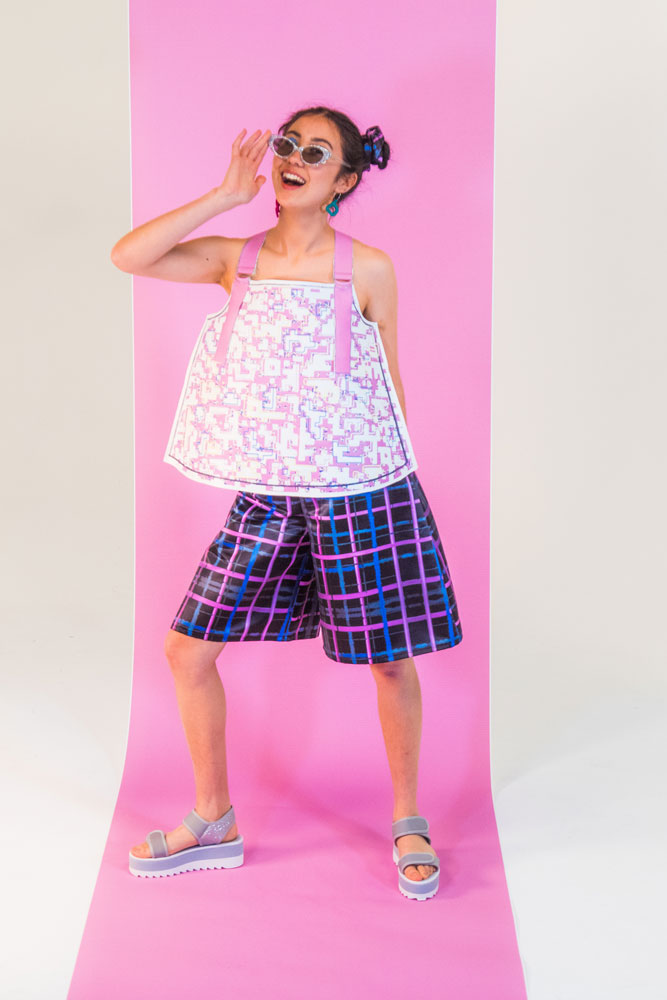 Phoebe playing in the Fairy Bread top and the Off the Grid short.