Alex Murdoch
I'm Okay, Mum
Information
I see myself as not only as a designer, but as a storyteller. I want to tell a story of something personal, that can have some further impact on others. I suffer from anxiety, and consciously make efforts to seek healthy coping mechanisms over destructive ones. I wanted to create an installation piece that tackles the topics of mental illness (specifically anxiety disorders), creative therapy, self-care, process, and the importance of maintaining and building an identity.

My project, I'm Okay, Mum, is a response to these topics. It incorporates my own creative outlet and coping mechanism of embroidery to create a quilt rich with narrative. Alongside this is a handmade publication that delves deeper into details surrounding this topic, giving more meaning.
Bachelor of Design (Hons)
Visual Communication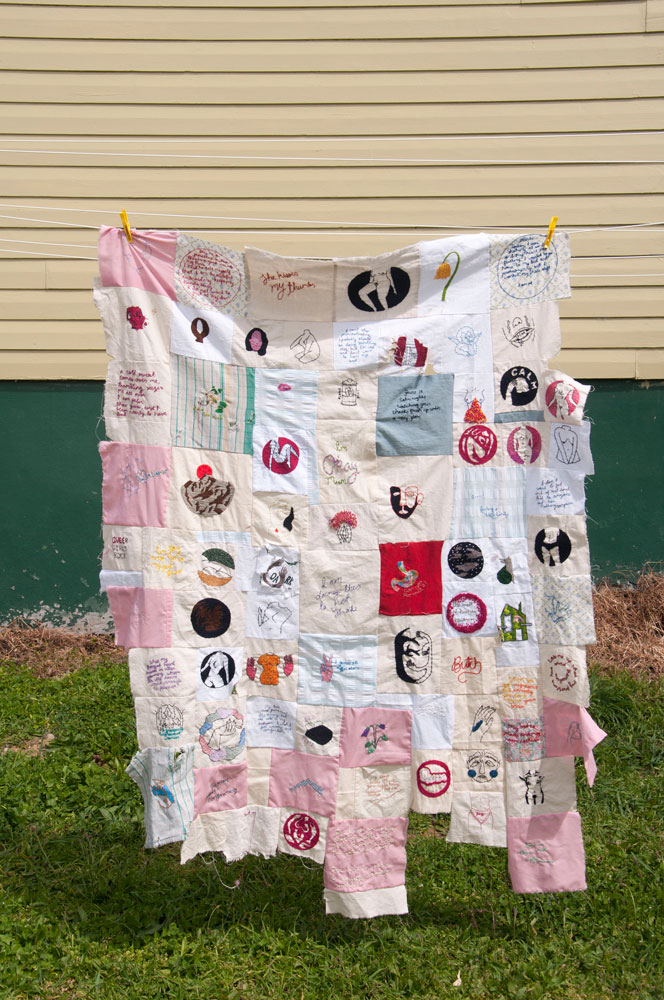 Quilt on display.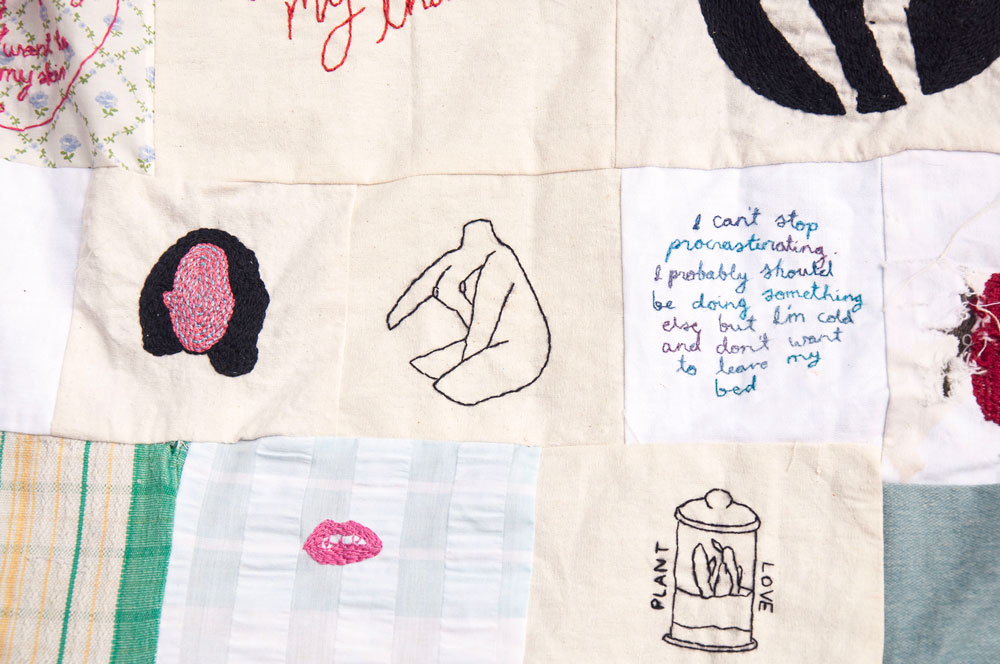 Quilt details.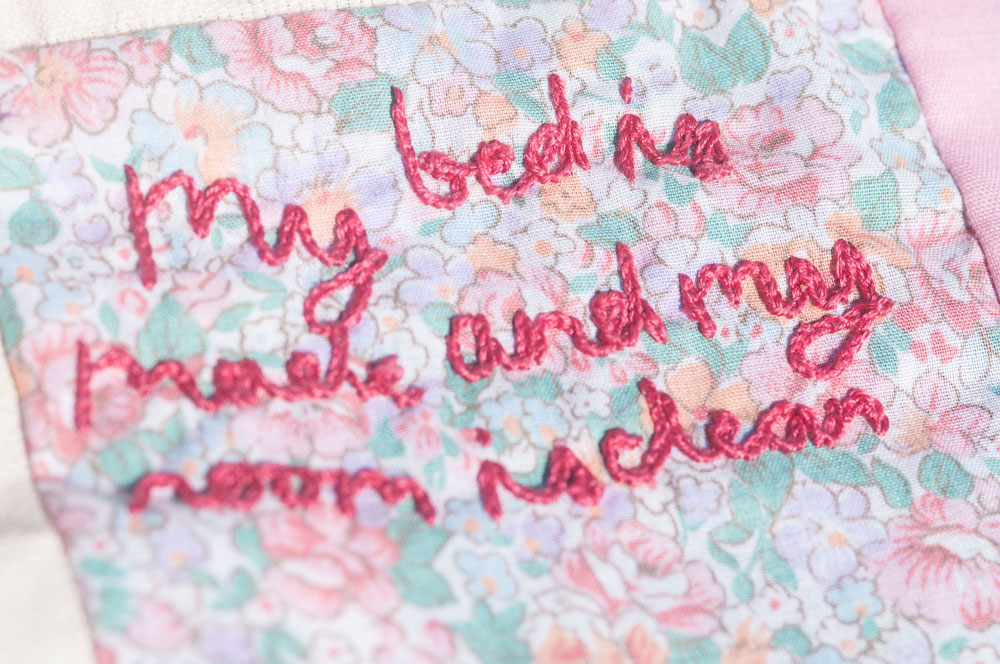 Quilt details.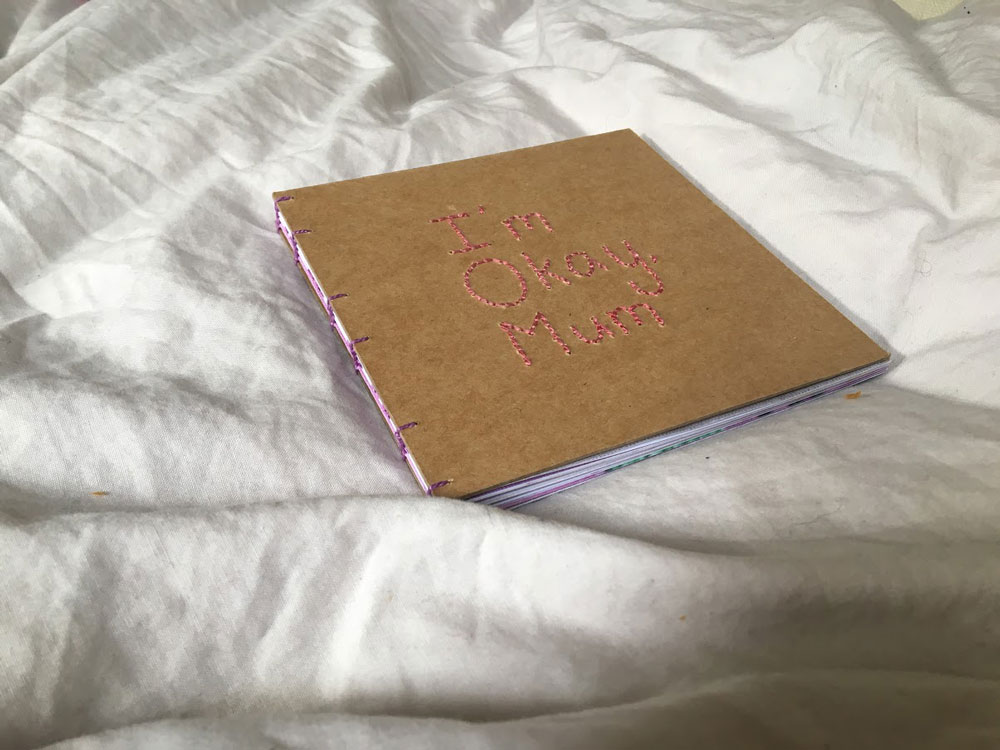 Handmade publication.