Ash Aiono
Brwn Suga Magazine
Information
Brwn Suga is an independent publication that aims to empower emerging Pasifika Artists and Designers, by challenging stereotypes around Pasifika creative work, and providing a platform to represent contemporary PI artists and designers. The magazine features a range of creatives and work from multiple disciplines, exploring the unique and interesting individuals that shape contemporary Pasifika design.

This project has been an honour to create and I am humbled to have had the amazing opportunity to work with such talented people. Brwn Suga has the ability to reach a wide range of budding Pasifika creatives, giving them the inspiration they need to reach their full potential.
Bachelor of Design (Hons)
Visual Communication
Instagram
Website/Portfolio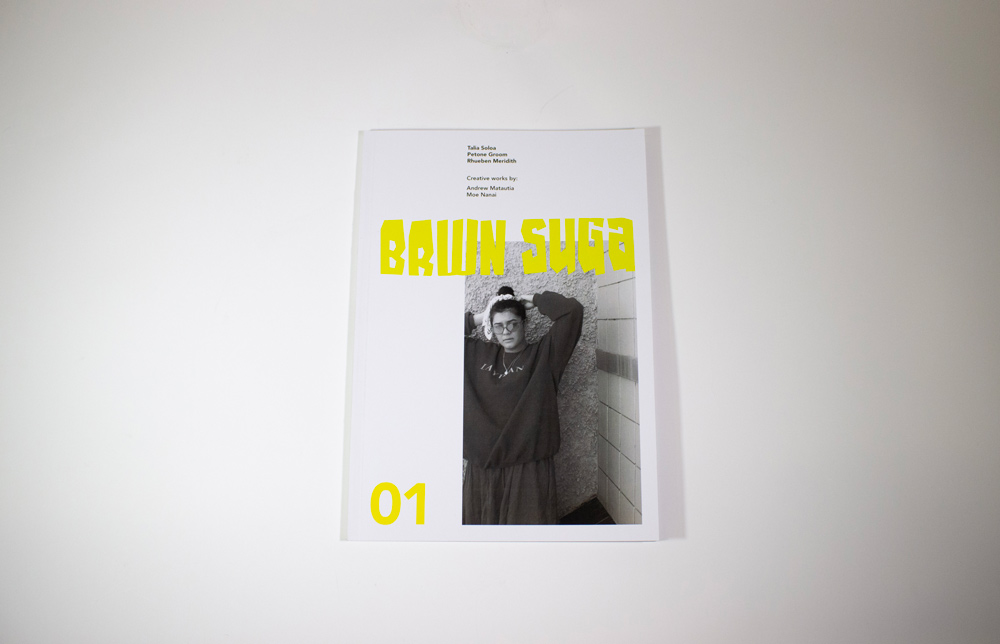 Brwn Suga magazine cover, featuring Talia Soloa.