Information
This publication aims to engage with a cross-section of New Zealand consumers, in order to prompt readers to rethink their consumption habits and waste behaviours, specifically in the context of clothing. It aims to do so by making the impact of our consumption tangible, in a New Zealand context. The publication seeks to weave maramatanga (understanding) of the impact of existing consumption habits with Te Ao Māori principles such as kaitiakitanga (stewardship), to provoke collective vision, offer sustainable solutions and empower readers to actually change their behaviours.
Bachelor of Design (Hons)
Visual Communication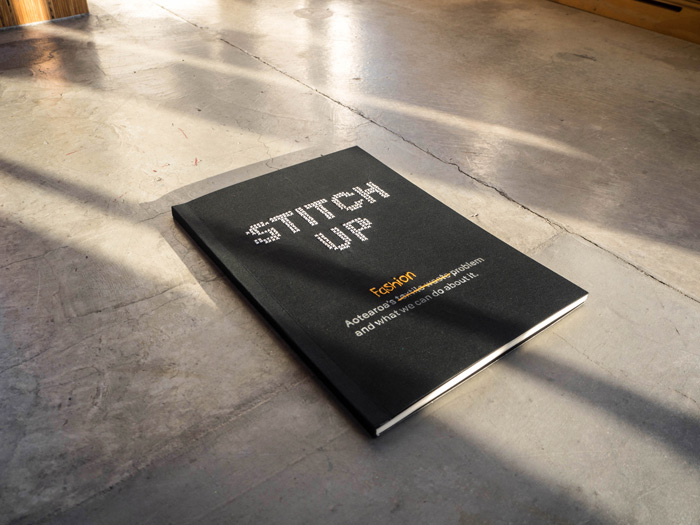 Magazine cover - Embroidered and printed by hand.