Courtney  Bilderbeck
Kia koē, mai ahau / From you to me
Information
In New Zealand, there is currently 20,000 children who have a parent in prison. Many people do not realise that it's not only prisoners who are impacted by the prison environment but the children and families who are left behind. By enhancing the bond between parent and child early, my aim is to offer and enhance confidence, hope and communication between parent and child. I have done this by creating a shared experience in the form of an interactive book, that is passed between prisoner and their child while in prison. This will hopefully then continue to facilitate and evolve the relationship once released from prison. This book could be described as tactile and collaborative as it is designed to be touched. The idea that it is designed by parent and child will give the sense of physical and emotional connection that is often missing due to absence in each other's lives.
Bachelor of Design (Hons)
Visual Communication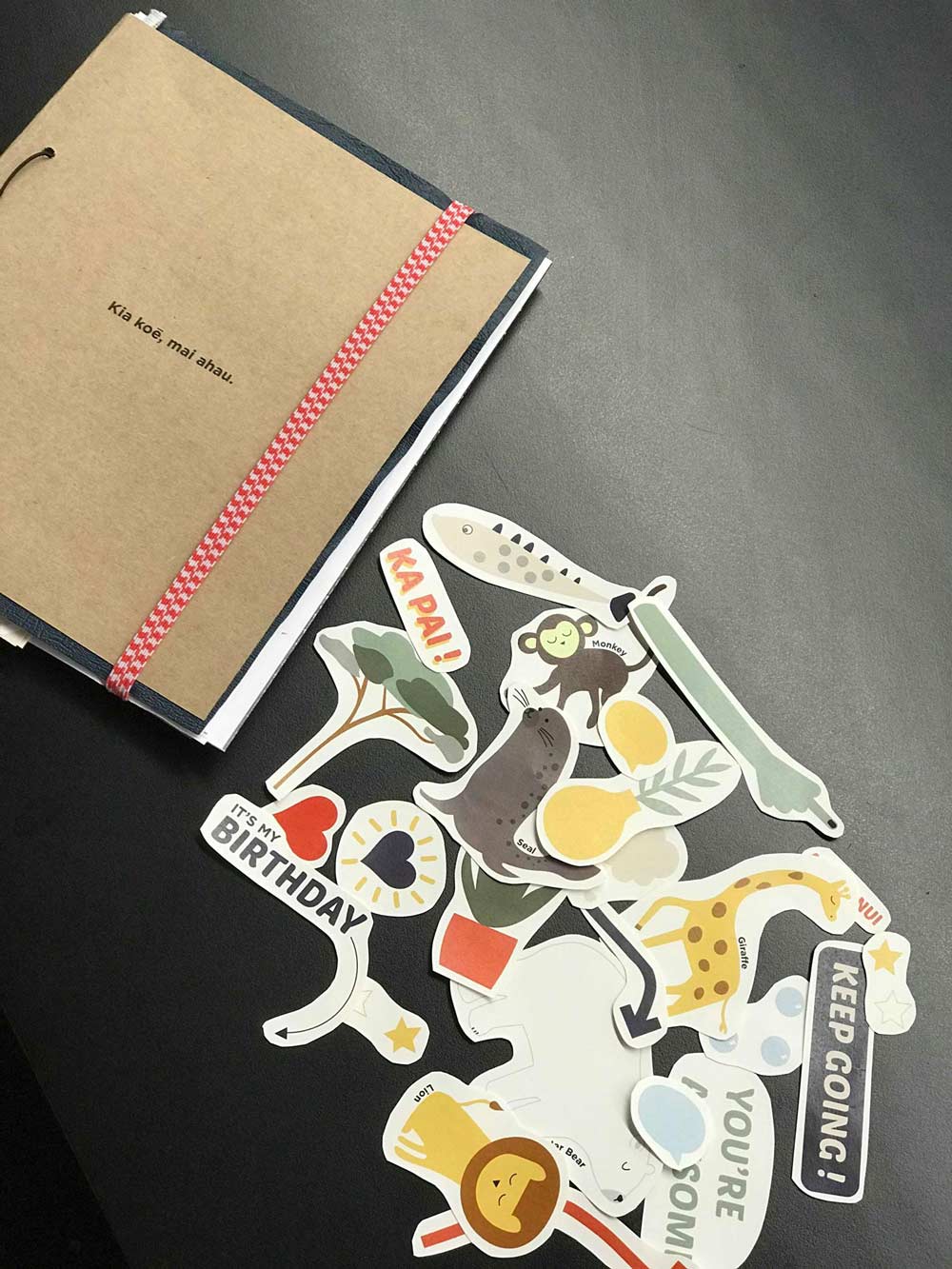 Interactive book with matching stickers to reinforce the idea or connection and joy between parent and child.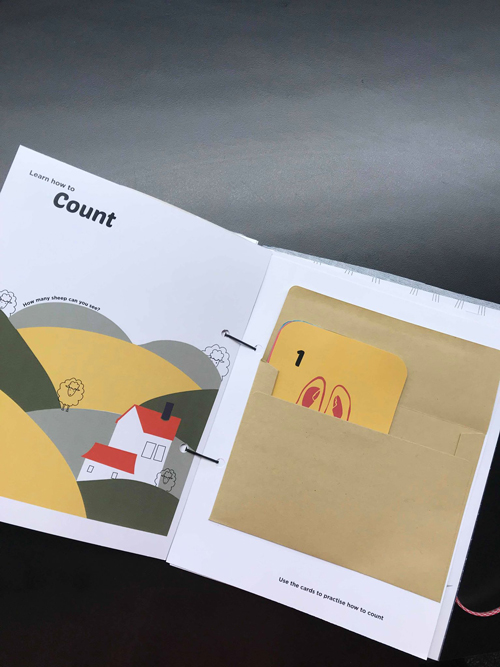 An example of a activity page that portrays the interactive idea of the book.