Dion Fowler
Picture Our City
Information
Good design tends to be invisible in everyday life. It makes users want to experience things. The same doesnt quite apply to flags that aren't being used. Picture Our City is a research project that responds to the invisible, official city flag that Wellington doesnt fly. The aim is to engage citizens in their city identity by manifesting their connection to the city; this is done by streamlining flag design and human-centred city narratives through an interactive social gallery. Learn about flags, engage flag design and stories, so we can understand concepts emerging from our New Zealand cities identities.
Bachelor of Design (Hons)
Visual Communication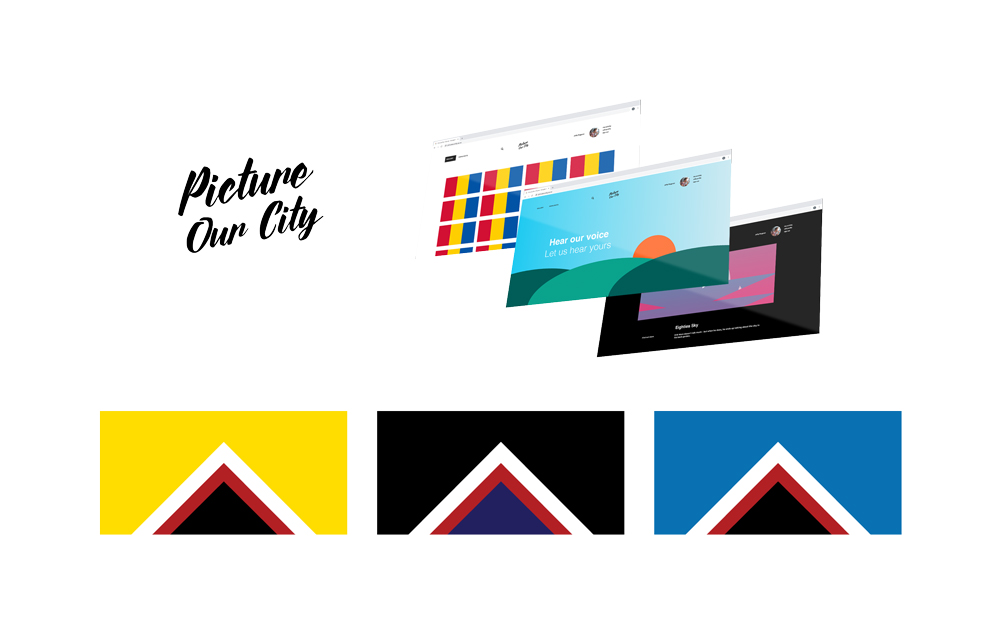 By streamlining flag design submissions and user engagement through a digital, socially engaging platform, the Picture Our City website acts as an ever-evolving research database for flag-based content in the form of a digital art gallery.