Evangeline Deroles
Collaboratorium
Information
My interactive design project, Collaboratorium, explores how digital technology can build collaboration between students. Socially, digital technology is often seen as harmful for kids. Collaboratorium aims to change this with a trailer that has all 4 walls as touch screens so that kids aren't separated by different devices or all trying to squish around one computer to play together. This educational space is designed to encourage collaboration naturally between the children as they work through the game within.
What is shown here is a video walkthrough of the game, Plant Life,  that sits within Collaboratorium. Throughout the game they can learn about plants: how they grow, what they are made up of, what causes them to look and act the way they do.
Bachelor of Design (Hons)
Visual Communication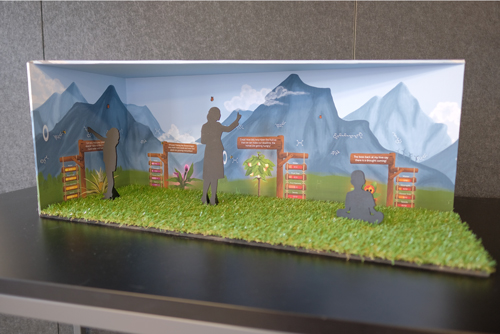 A scaled model of Collaboratorium, demonstrating the interactive qualities within.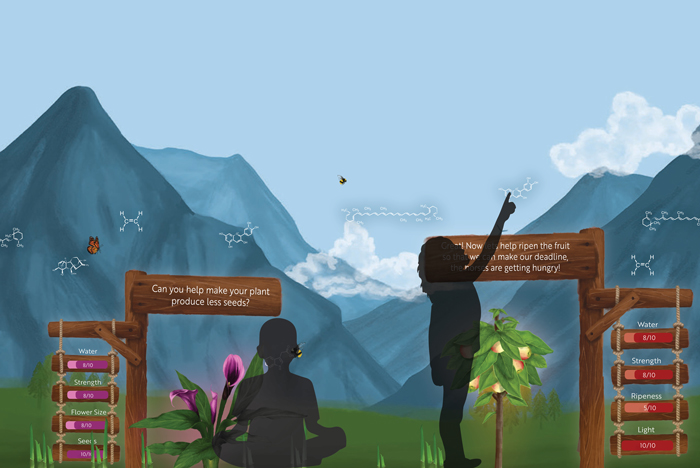 A more in depth look at the game with Collaboratorium.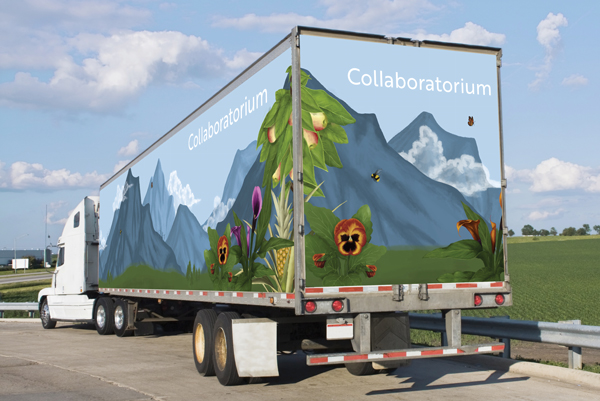 Collaboratorium is an interactive space within a trailer. Here you can see the exterior design.