Information
Skirts is a publication aimed to educate and celebrate. Its about real people who have been on the outskirts of society, with real thoughts, advice and stories about the current climate of Drag and LGBT+ issues in Aotearoa.

In a collection of interviews with drag performers in Wellington, subjects talk about who they are and how they express themselves—but also go further into the deeper issues surrounding equality and personal setbacks. It educates the general New Zealand public on a sub-culture thats often portrayed in a particular light through the lense of American media. Skirts celebrates these subcultures by documenting them in a tangible and permanent medium.

Im a graphic designer who believes in raw, genuine and vulnerable connections made through analogue and physical mediums. I chose Drag as my subject as it has personally enriched my life and has creatively inspired me to step outside the norm.
Bachelor of Design
Visual Communication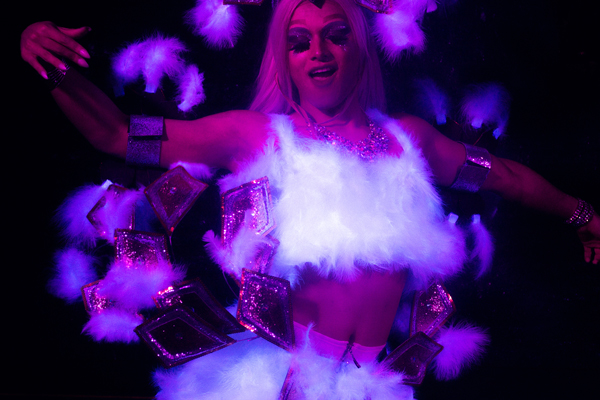 Kelly Fornia, Space Ball Performance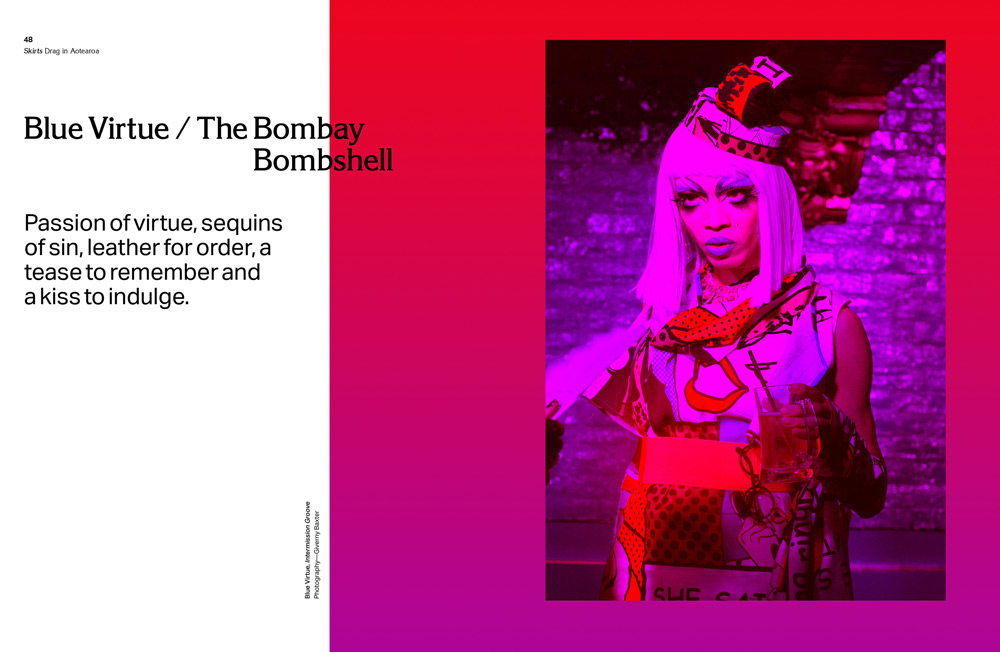 Blue Virtue, Photo spread
Bête Noir and Honeysuckle, Post performance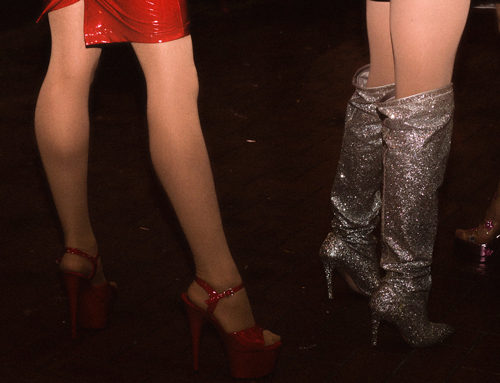 Scarlett Adams and Bunny Holiday, Legs for days