Katelyn Featherstone
Pip.
Information
Aligning your values with your wardrobe

Pip is an eco-system, that aims to facilitate passive supporters of conscious consuming to buy clothing more thoughtfully and sustainability. Through reconnecting people and clothing to their core sustainable values.

Pip design and strategy was created taking a close look at the needs to the user and their experience. Through the different touch points, pip brings emotive and ethical values at the forefront of contemporary modes of consuming clothing. Pip is positioned in a way that encourages the consumers to take their understanding of their sustainability choices and turn it into applicable action, in a helpful and easy to digestible way.
Bachelor of Design
Visual Communication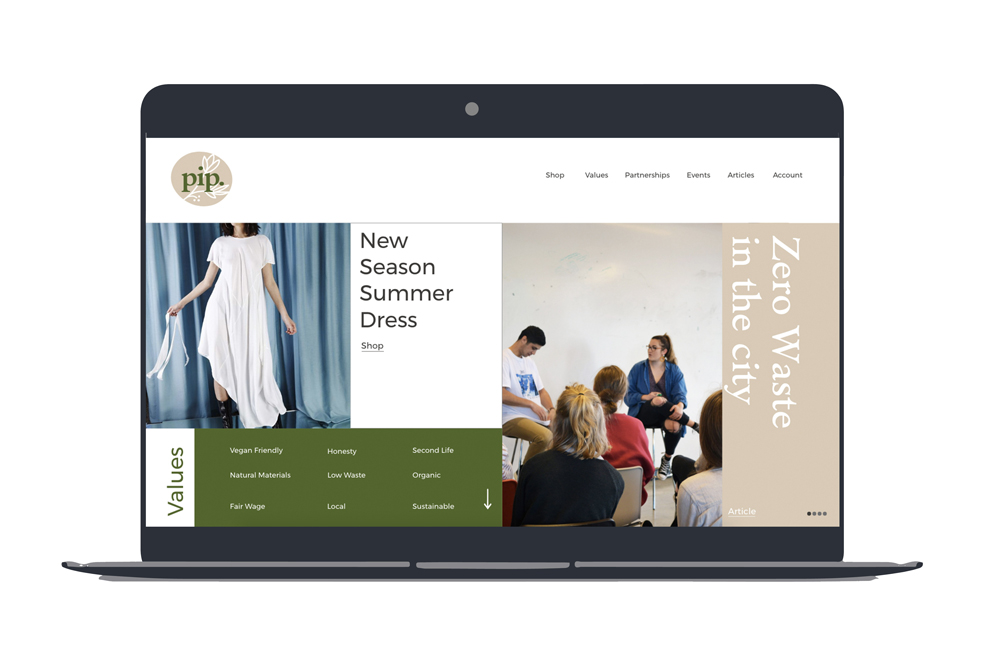 The user is given honest and upfront information about the impact each item of clothing. Allowing the user can understand their environmental effect. Pip aims to give consumers access to more information, Without detrimentally affecting their current online shopping experience.