Matt (Pun) Luani
The Kulture Effect
Information
The Kulture Effect, provides insight into an extremely elusive, physically intense, emotionally demanding, highly technical dance culture explored by many in Aotearoa .

The Kulture Effect, provides insight through the use of social media, print and video to expose the culture within the provocative dance style. An ecosystem has been created where Krump events, dance sessions and a transmedia strategy intertwine to connect people to video portraits based on personal journeys through Krump.

Exposing Krumper's personal journeys gives a glimpse into what can be first perceived as an intimidating form of street culture combined with dance. For many, the reality is, Krump offers an outlet for an individual to creatively express rage, pain, sorrow and happiness in a safe environment, where their individuality is recognised and encouraged. A space where positive relationships are built through passion and understanding, connections are made through style and interpretation but most importantly Krump creates a space for an individual to feel as though they belong.

I welcome you to The Kulture Effect.
Bachelor of Design (Hons)
Visual Communication
Instagram
Instagram
Website/Portfolio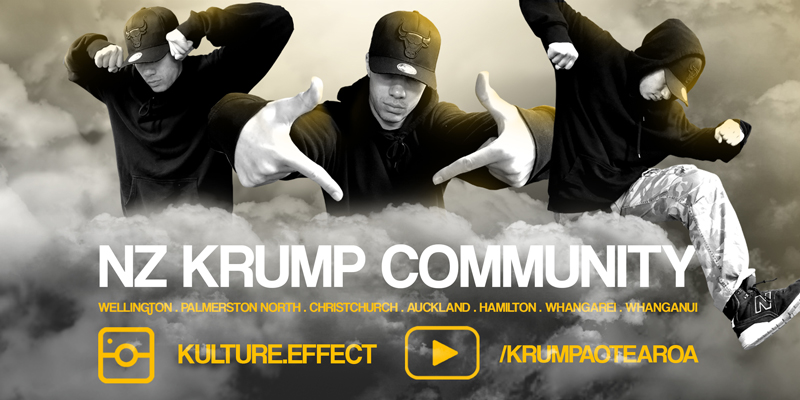 Designed for facebook purposes. Also giving links to where you can find videos, information on New Zealand Krump.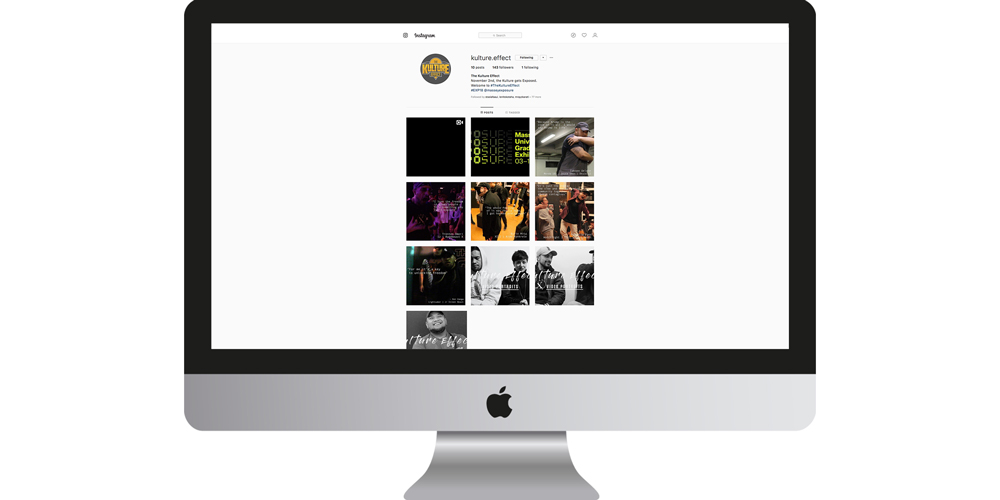 @kulture.effect This instagram platform is designed to showcase my work. It is also a place where we can expose New Zealand Krumpers that upload videos. This account was made with the idea that it videos can be reposted by using the hashtag #TheKultureEffect