Nic Little
Shower Thoughts - Part One: Emoji
Information
My project was born out of my personal fascination with online communication. Specifically the tools used to communicate expressive information non verbally online. My fascination with these tools made me curious and wanting to contribute to this area of design.

I set out to explore different design approaches for emoji, as well as using this opportunity to ask questions about the use of emoji and how they are created. On a journey to better understand emoji and broaden the idea of what an emoji can be.

As an illustrator/designer I was drawn to the conversations and questions surrounding the stylistic approach for emoji. Curious about how this perspective could potentially impact emoji in a positive way. Leading me to focusing my research question on stylistic diversity for emoji.

My final output is an explorational journal. Broken up into five uniquely different sections. Each section asking different questions and statements, alongside design experiments.

'Shower Thoughts' allows me to continue to experiment and research into emerging areas of design during my self-practice. I aim to use this platform to stay curious as a designer outside of University.
Bachelor of Design (Hons)
Visual Communication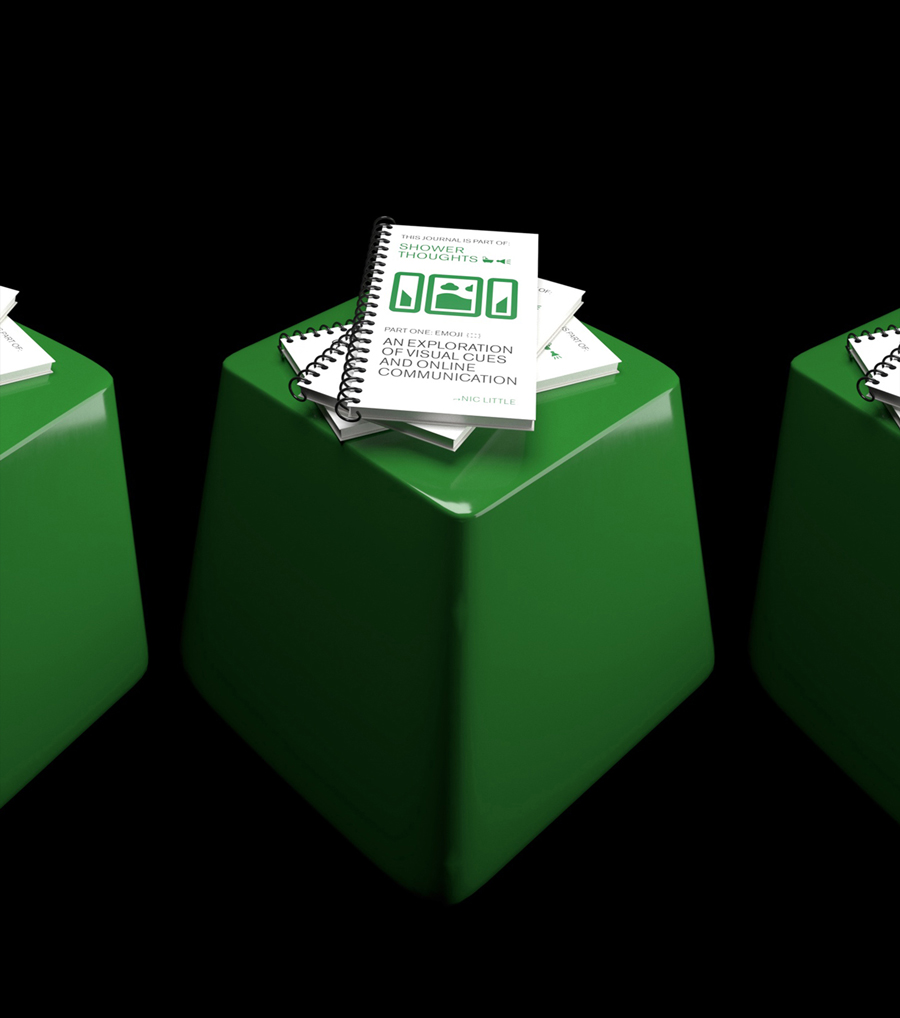 Journal cover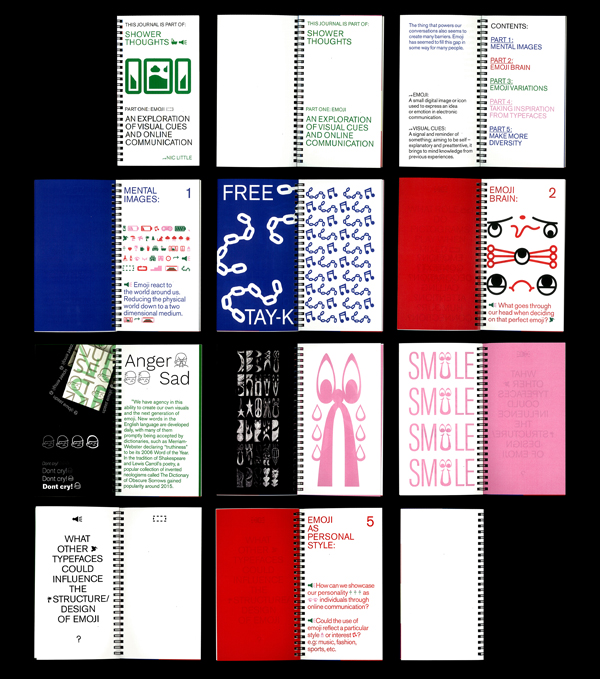 Scans of spreads from the journal