Padraig Simpson
Empty Heritage
Information
There is a problem in Wellington with the number of earthquake-prone heritage buildings, in particular, the ones which have become un-useable because of the owners lack of action. I seat out to engage and involve the people of Wellington in the restoration of these empty heritage buildings. What I have designed is a system that facilitates a conversation within the Wellington community about future ideas, old stories or general comments about the empty buildings. I have done this through a series of locational posters, environmental graphic design in the form of projection mapping and a website where the discussion takes place. This is only the first step in fixing the issue. The aim is for it to grow from a conversation into action and that this will inspire people to be more mindful of, and connected to the Wellington as a whole.
Bachelor of Design (Hons)
Visual Communication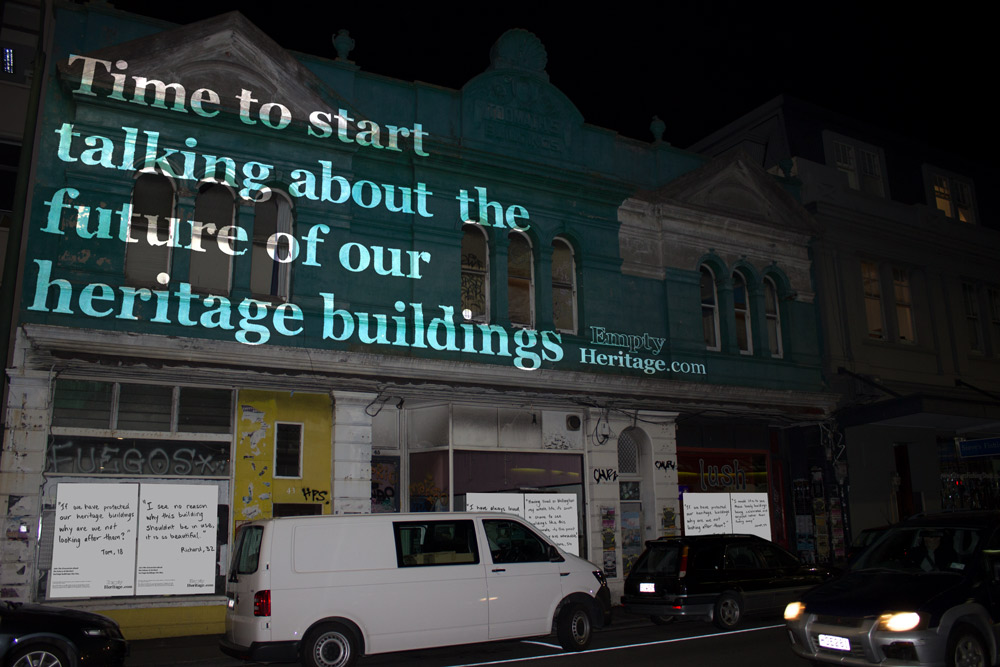 Projection mapping on the Toomath building on Ghuznee Street; a heritage building which is earthquake-prone and derelict.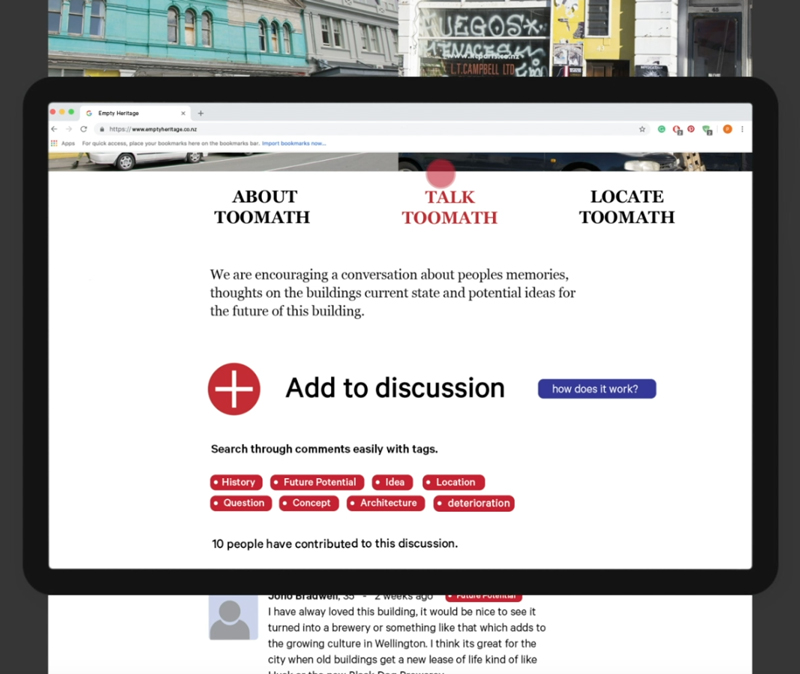 Discussion based website.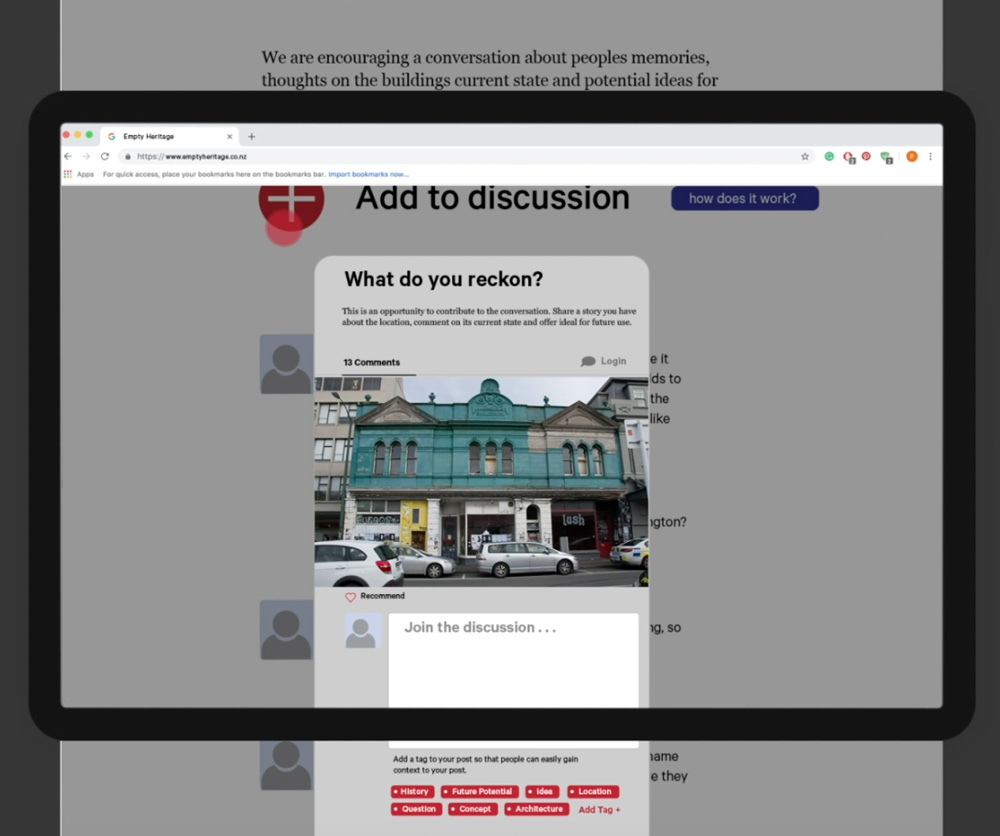 Add an opinion or suggestion about the building.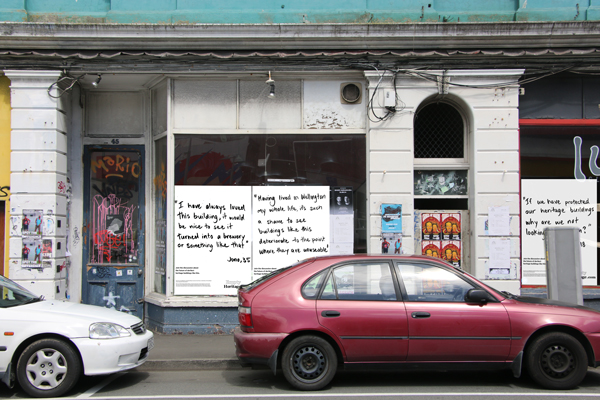 Posters on the Toomath Building which have quotes from the discussion.