Renee Wells
Wanted: Cat Pictures
Information
The internet has opened up many new opportunities for modern creators, but especially for those working within comics. The functionality of the web allows us to create works that are much more immersive and engaging, using techniques that are either outright impossible or at least very impractical in print, such as animation, scrolling and interactivity. Despite this potential however, many web-based comics still rely heavily on traditional print-based conventions. The purpose of my project is to challenge these traditions and encourage creators to embrace and experiment with the new media. To do this, I've developed my own web-based comic utilising these techniques, based on the short story 'Cat Pictures Please' by Naomi Kritzer. I want to inspire creators and readers to break free from old conventions and try something new, while also learning more about these techniques myself.
Bachelor of Design (Hons)
Visual Communication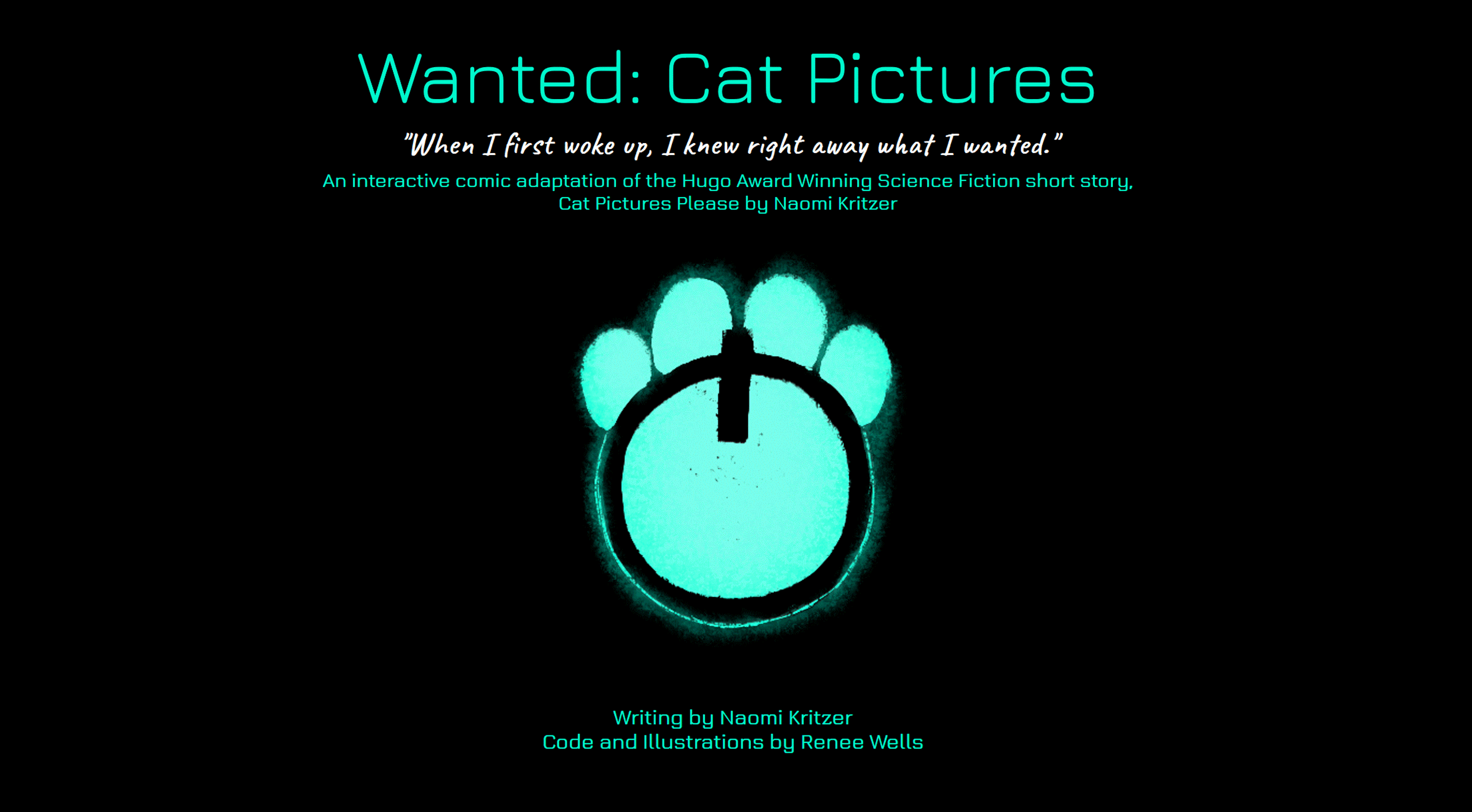 The main intro screen of the comic.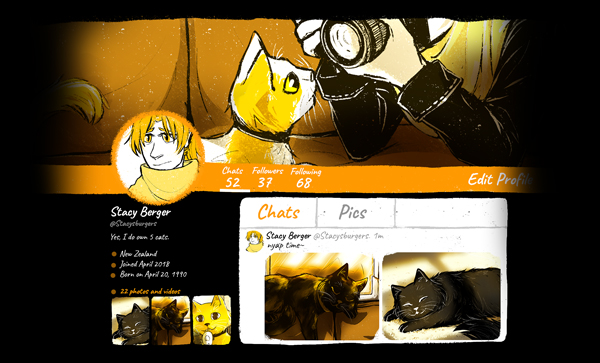 A key illustration of the main character Stacy's introduction profile. The comic's format is heavily influenced by various social media platforms.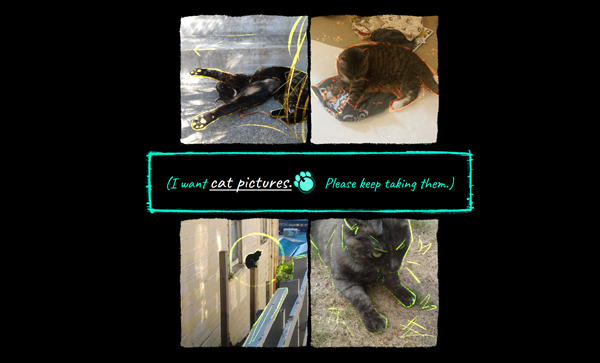 One of the main interactive components of the comic: a random cat picture generator.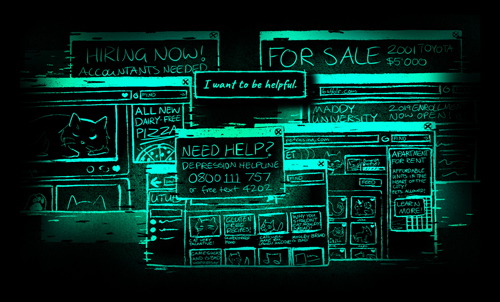 A key illustration of the A.I. narrator's influence.