Information
Most of us have chosen our preferred fillings, slapped a piece of bread either side and called it a day. We've also chowed down on a humble sammie at some point in our lives; it's such a simple food that brings so much convenience and choice to the table. More importantly, Sammie celebrates food origin, shedding light on the provenance of our favourite sandwich-building ingredients. Through a compendium-style publication, it slows the three-and-a-half-minute act of sandwich consumption down into a long read. With the idea that the reader compiles their own sandwich from the provided ingredients, it gets the reader engaged with their food's origin through the guise of the good old sammie.
Bachelor of Design (Hons)
Visual Communication
Instagram
Website/Portfolio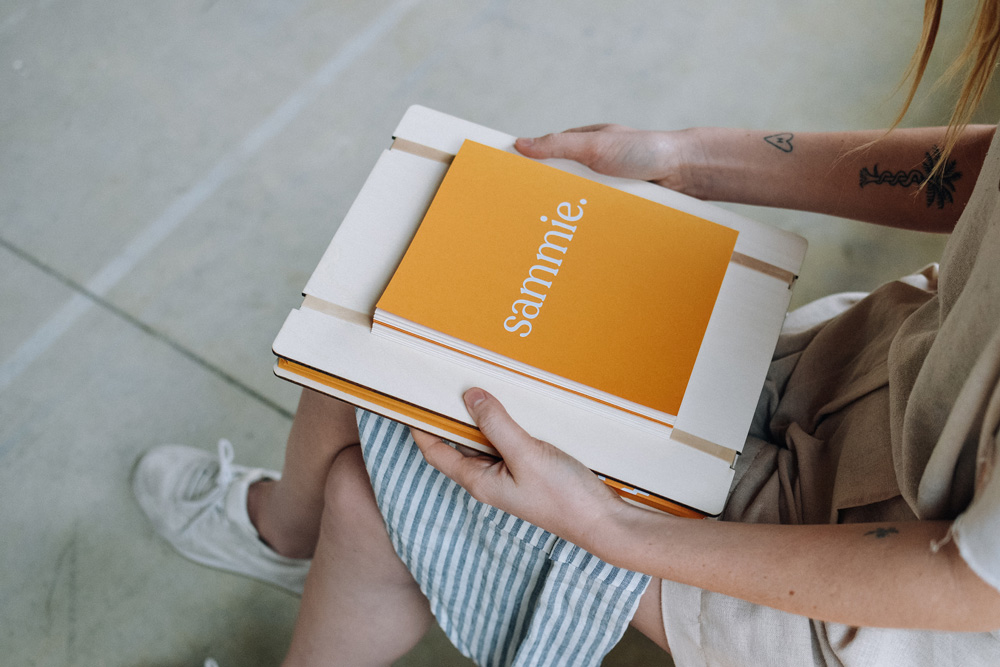 Sammie; a tangible exploration of food publication design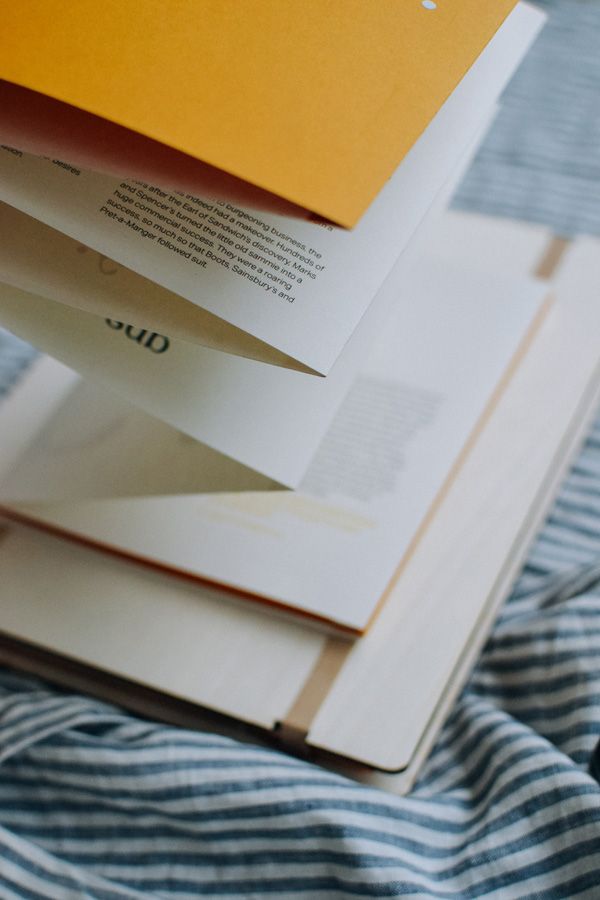 The first section of Sammie explores sandwich history discusses species of sandwiches.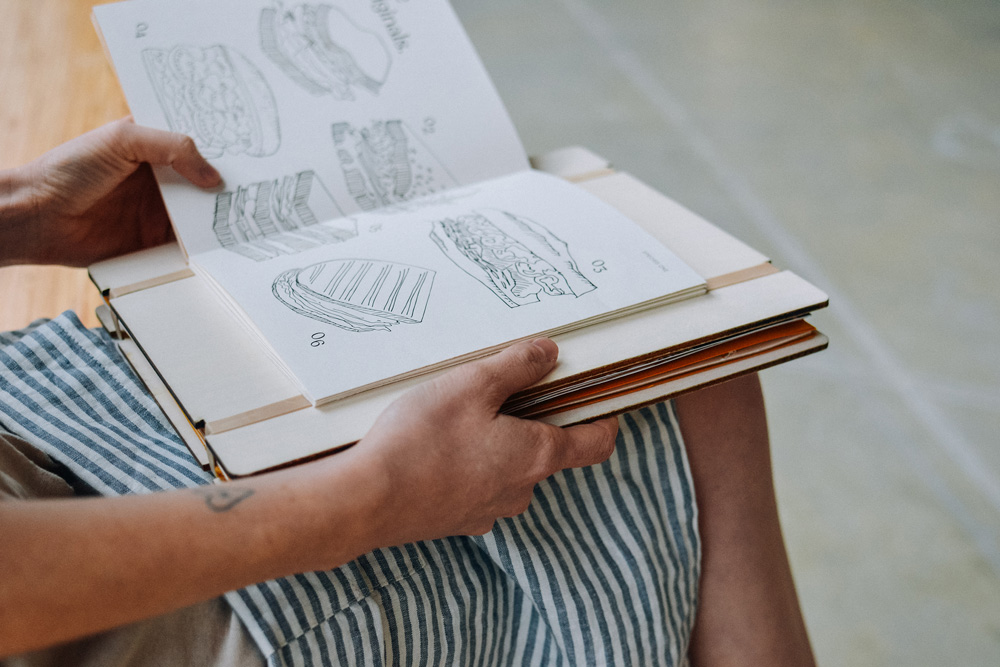 Using various recycled papers, poplar ply, vinyl and fairly-sourced linen, Sammie plays heavily on the materiality of print design.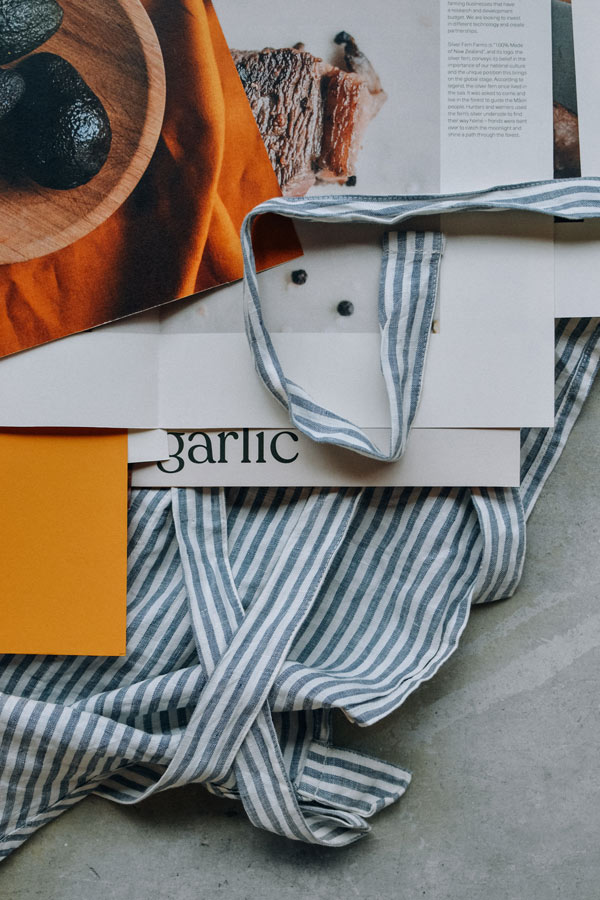 Designed in a compendium format, Sammie puts together various ingredients into one publication. With an aim for the reader to compile their own sammie, the unbound papers make it easily customisable.