Information
Inkling is a publication aimed to influence and encourage the tattoo community to reclaim their narrative. Its about real thoughts and stories in a space where those in the tattoo community can be honest in a non-contentious way. Inkling allows people to talk openly about who they are as creatives, about their work and ultimately transform the conversation around tattooing from its pervasive past. Inkling is somewhere that allows the conversation about the deeper issues surrounding tattoo culture, identity and moving forward in society.

I am a Visual Communication Designer who believes in creating authentic and genuine connections through the anecdotes attached to both physical and digital mediums. I have always been interested and immersed in the world of tattooing and how it can define and portray a moment in time, a particular group of people, or even an entire subculture.
Bachelor of Design (Hons)
Visual Communication
Website/Portfolio
Behance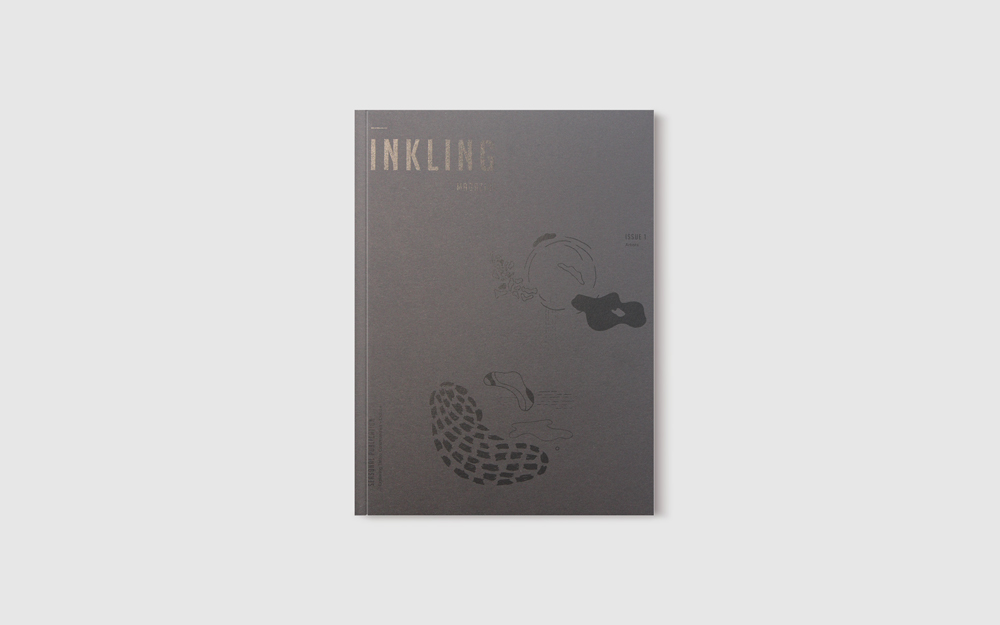 Cover for Inkling Magazine Issue One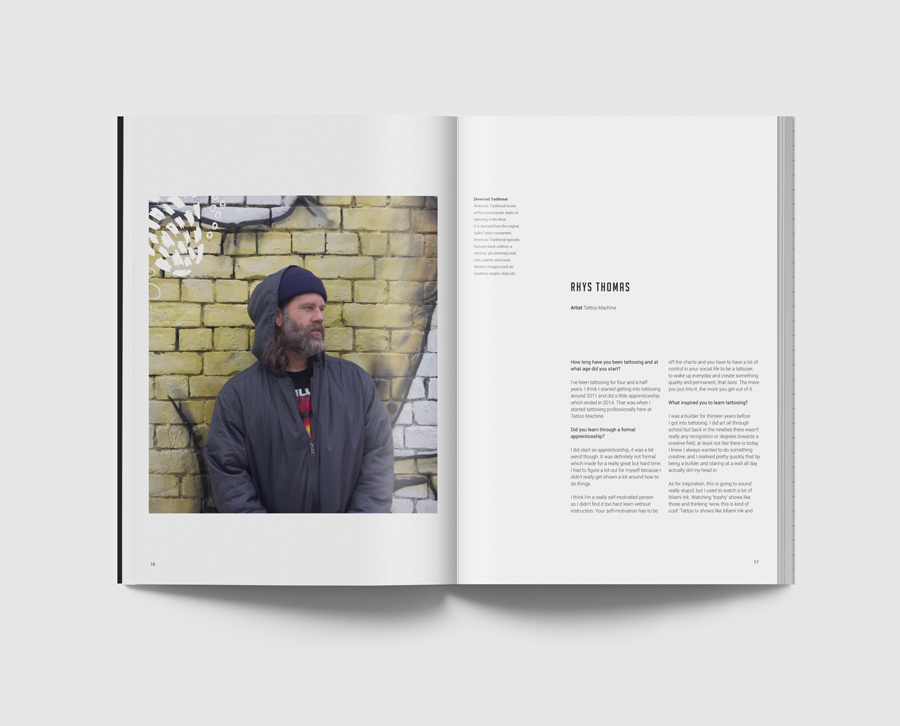 Interview spread example.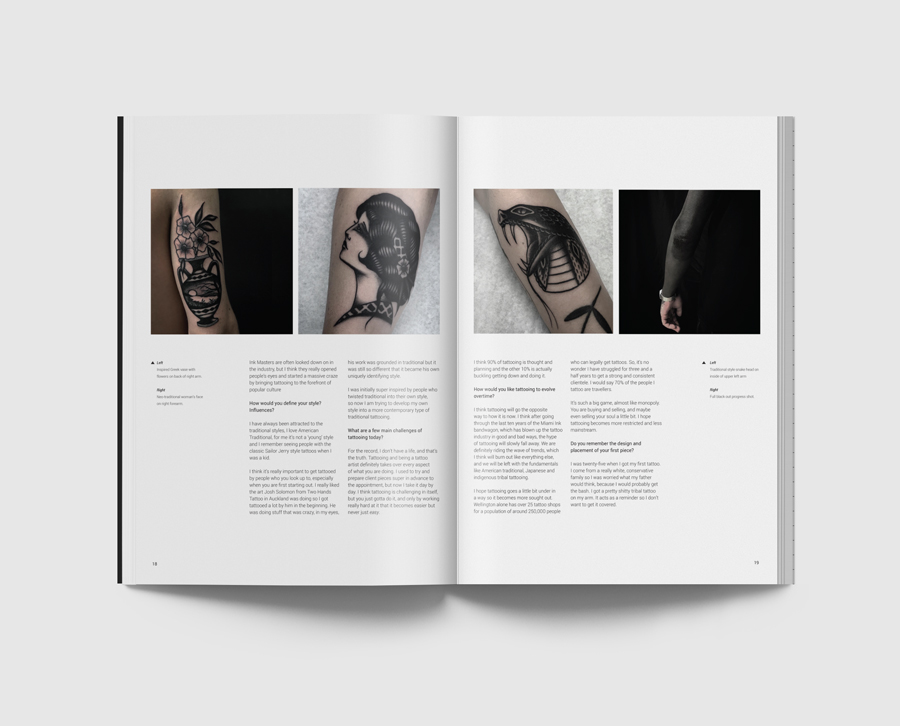 Photo spread example.