Isabelle Paine
Fish Upon A Star
Information
A homage to children's bedtime stories and fairy-tales, Fish Upon a Star is a non-dialogue short film about a lonely old man who accidentally fishes a star from the sky, only to become hooked (pun intended) when his initial desire for meaning and warmth in his life is gradually eclipsed by an ever growing greed.

During pre-production for 'Fish Upon a Star' I worked with producer, Issie, on developing the visual look and feel of our film, so that I could incorporate all our ideas into the final storyboard and animatic. Nic and I also collaborated on creating our magical star props. During the production phase I worked closely with Maddy, holding all the shot lists, storyboard and schedules as well as communicating the vision Issie and I developed. I love working hard and creating things with other people, and here in 'Fish Upon a Star' there was always something that I can jump on board and help out with.
Bachelor of Creative Media Production
Creative Media Production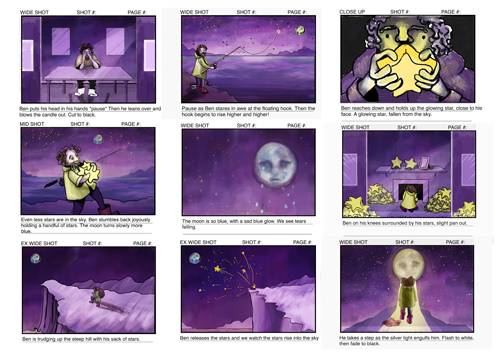 A handful of the coloured Storyboards created during pre production.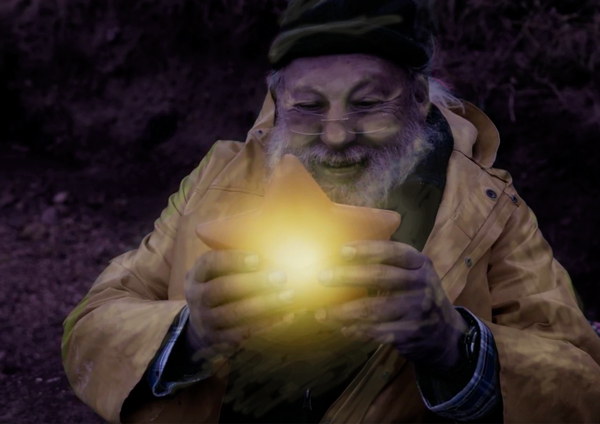 A visualisation of the colouring and lighting.