Nicholas Lim
Fish Upon A Star
Information
A homage to children's bedtime stories and fairy-tales, Fish Upon a Star is a non-dialogue short film about a lonely old man who accidentally fishes a star out of the sky, only to become hooked (pun intended) when his initial desire for meaning and warmth in his life is gradually eclipsed by an ever growing greed.

As 1st AD, Screenwriter, Project and Transport Manager and Props Maker, I had the opportunity to be involved in a great many aspects of this project's production. Overall, working on this project has been a truly exceptional experience. And while film may not be my personal area of expertise, having the opportunity to work alongside such talented people on a project such as this has been an unforgettable, interesting and enlightening time.
Bachelor of Creative Media Production
Creative Media Production
Email
Facebook
Website/Portfolio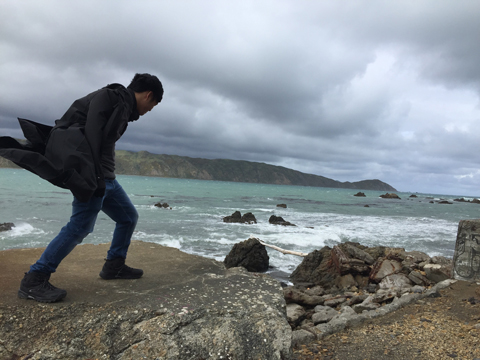 Our film location on a day with 66km winds. Truth be told, we weren't able to film anything on this particular day.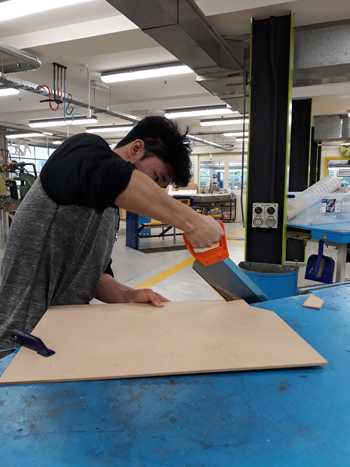 Work on one of the prototype molds for the Star prop. This particular prototype needed a wooden base.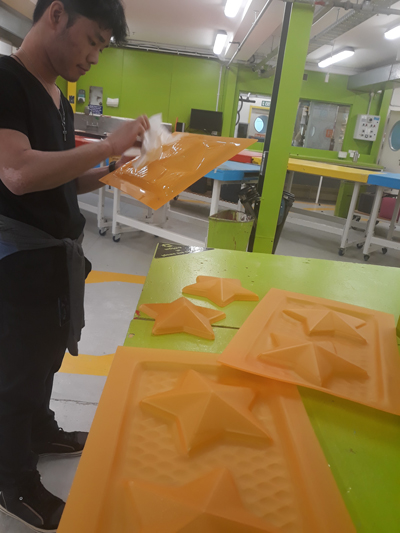 Clearning the finished Acrylic Stars fresh out of the Vaccum Former in preperation to have the halves cut out.