Joshua Tong
Kiwis Can Fly
Information
Kiwis Can Fly is a fun and adorable 3D animated mini series for young children which follows a determined little Kiwi named Kori who dreams of flying through the trees of Punanga Park. Undeterred by the restrictions of his anatomy, Kori endeavours to be the first kiwi to fly ever! With his innate DIY know-how and the help of his best friend Moemoe the Takahe, Kori believes he can cure his flightlessness with a little kiwi ingenuity.

I'm Joshua Tong - assistant producer, pipeline manager, casting director, animator, and editor for Kiwis Can Fly. At the start of our project my role consisted mostly of creating pre-production documents and materials, but eventually progressed to designing and maintaining our pipeline and workflow. As we started into our production phase I handled the casting and relationship with our young actor, finaling moving onto animating our characters in Maya, and editing the final cuts of our episodes.
Bachelor of Creative Media Production
Creative Media Production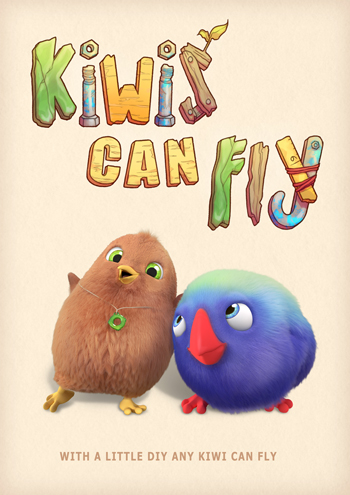 Kiwis Can Fly poster Starring Kori the Kiwi and Moemoe the Takahe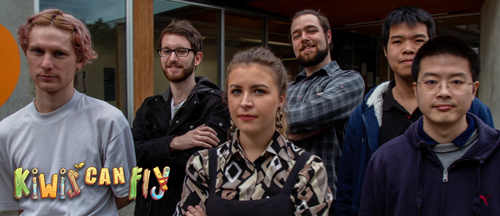 The 'Kiwis Can Fly' year 3 team (Left to Right: Caillan McCrostie, Andrew Peek, Courtney Gilbert, Joshua Tong, Kyle Phan, Tom Zhang.)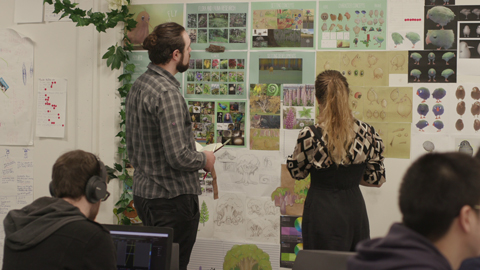 Courtney and I doing our best to look busy while we have our photo taken.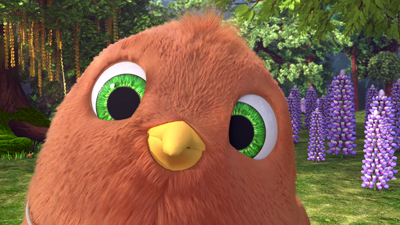 Kori the Kiwi! This still is from a shot I animated in episode 1 of Kiwis Can Fly.